Building Peace in the Diamond Mining Areas of the Central African Republic
Discovering methods to reduce longstanding tensions and conflicts in diamond mining areas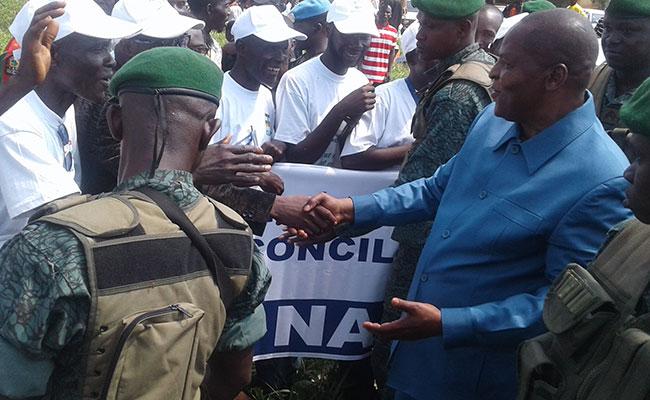 Innovations in Development: Solutions for a better future
Dr. Mark Freudenberger, director of the Land Tenure and Property Rights sector for Tetra Tech International Development Services, examines how the U.S. Agency for International Development (USAID) is strengthening the capacity of Central African Republic (CAR) government institutions to reduce long-standing tensions and conflicts in diamond mining areas such as Berberati. All opinions expressed in this post are the author's own.
Mark reflects on the recent achievements of the Tetra Tech-implemented Property Rights and Artisanal Diamond Development (PRADD II) project—a joint USAID and European Union initiative that helps governments implement diamond mining best practices in Côte d'Ivoire and Guinea. Tetra Tech also is helping promote good governance at the international level through the Kimberley Process, an international mechanism that prevents rough diamonds from fueling conflict.
On the USAID LandLinks blog, Mark writes:
Violent conflict in the southwestern Berberati region of the CAR from 2013 to 2015 undermined the integrity of the diamond economy and sparked divisions leading to the erosion of trust between religious and ethnic groups, as well as between miners, farmers, and pastoralists. Rather than fueling local economic development, diamonds became a source of revenue for armed groups, who seized diamond mines and smuggled diamonds across borders in exchange for arms and ammunition.

In May 2015 the Bangui Forum, a national consultation, produced a peace accord calling for disarmament and reconciliation. In November 2017 the President of the CAR, the honorable Faustin Archange Touadera, formally launched Peace and Reconciliation Committees in Berberati, an important milestone in translating this peace accord into concrete action in this diamond producing area.
Read the full post on the USAID LandLinks blog.