Building the Business Case for Technology
Building the Business Case for Technology
How to make your pitch pitch-perfect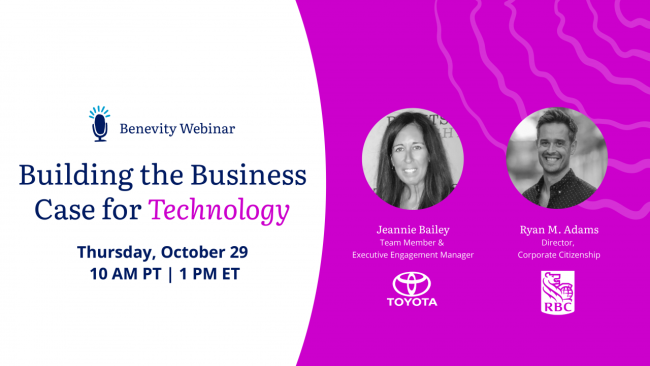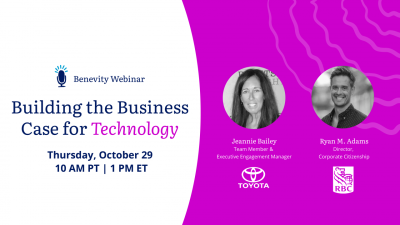 Thursday, October 22, 2020 - 10:20am
Your company is ready to embrace purpose. Now making the investment in the tools and technology you'll need to support that journey is the next step.
Join Benevity on Oct. 29th for part two in a two-part webinar series*, and hear how purpose-driven companies RBC and Toyota North America successfully built the business case to adopt corporate purpose technology, proving that it's a need-to-have, not a nice-to-have.
You'll learn:
How to align corporate purpose technology with company goals.
Strategies to build confidence and achieve internal buy-in.
Successful approaches companies used to make their pitch and get results.
Date: Thursday, October 29, 2020
Time: 01:00 PM Eastern Daylight Time
Duration: 1 hour
*Missed part one? We'll kick off this webinar with a quick recap to bring you up to speed! Or, you can watch the on-demand version of Making a Business Case for Purpose.