'Building Back Better' in Waverly
Four associates share the impact of Regions' construction of a new branch in the flood-ravaged Tennessee town.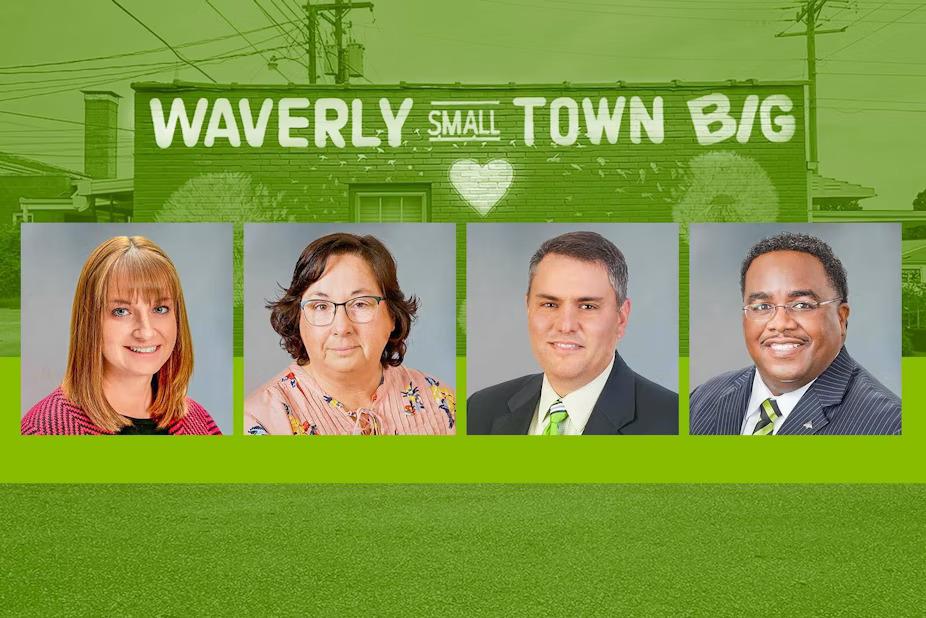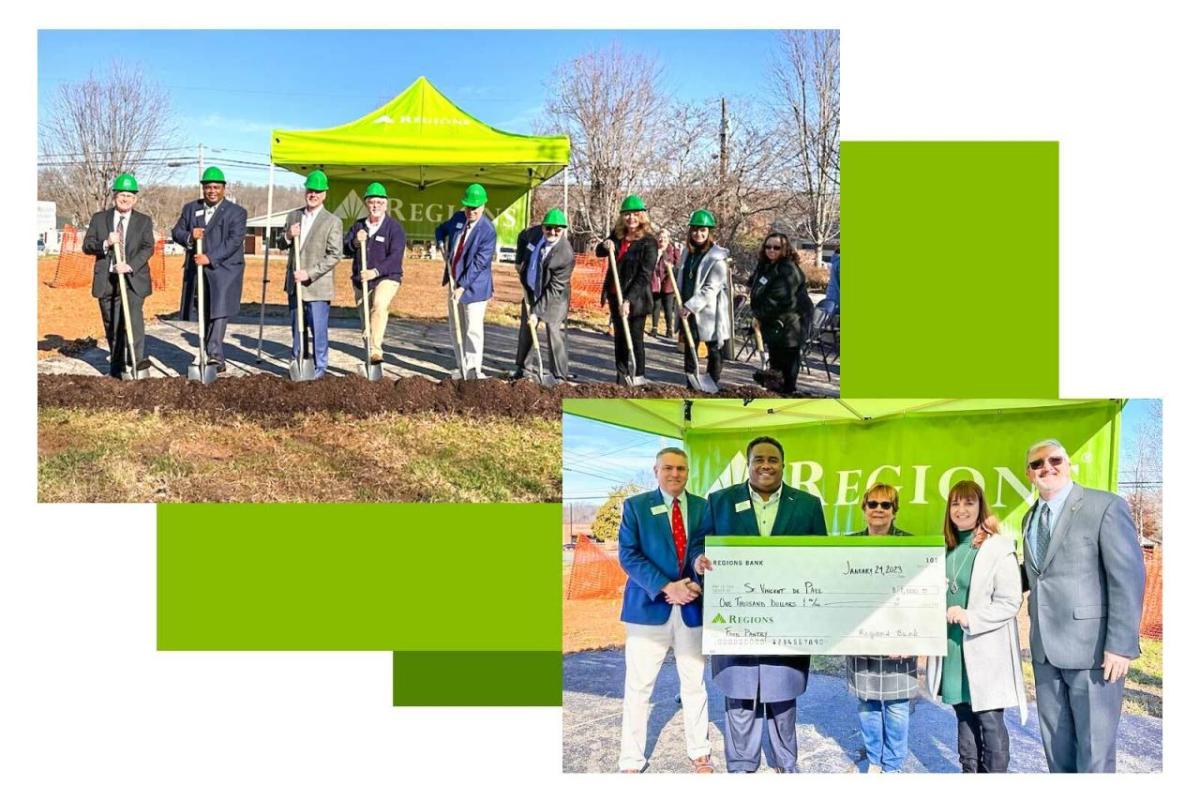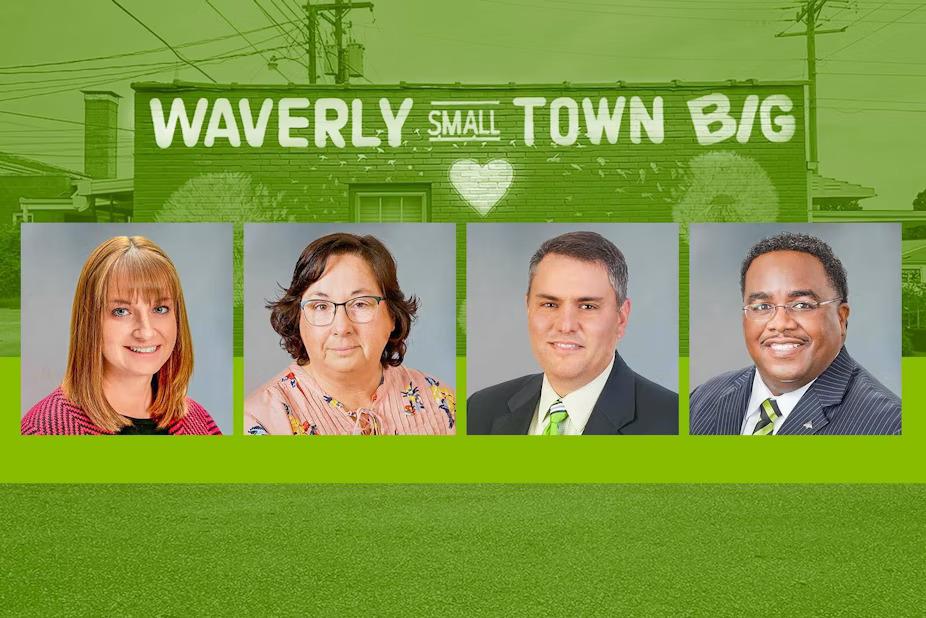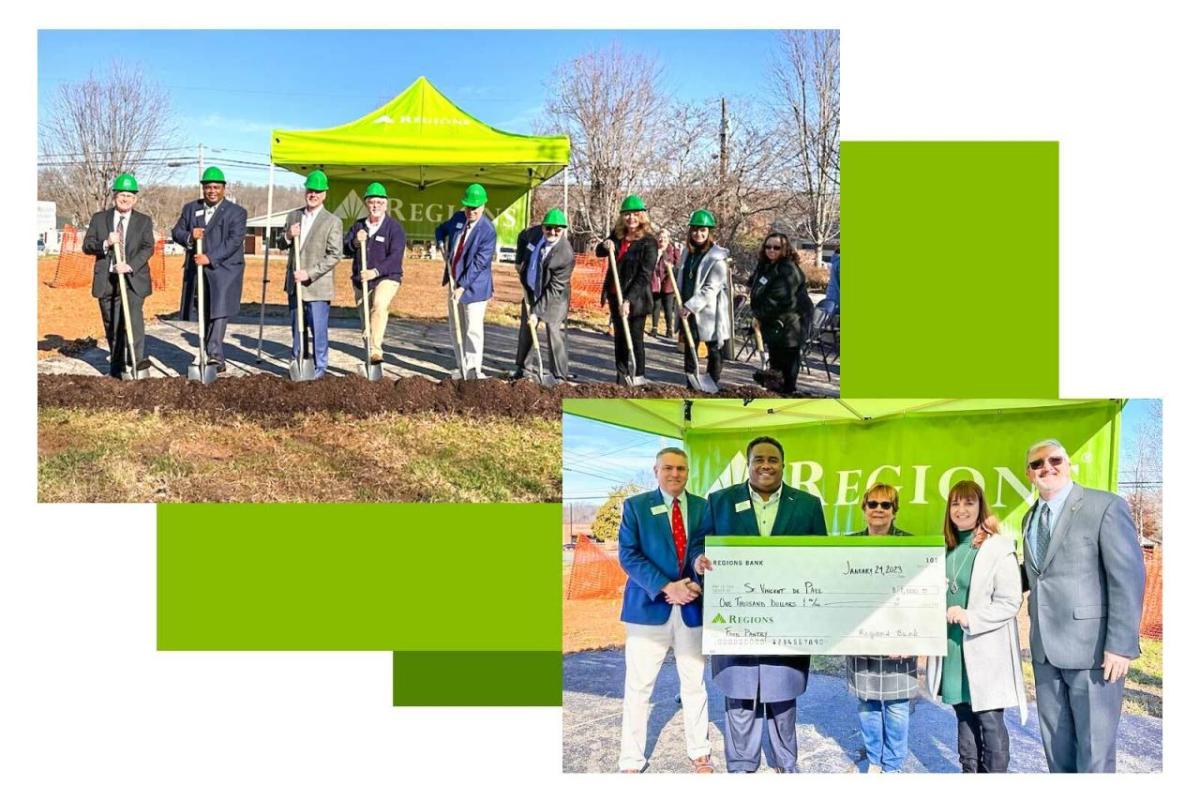 By Wayne Thompson
The Regions Bank branch in Waverly, Tennessee, was among the businesses heavily damaged when catastrophic floodwaters swept across Middle Tennessee in August 2021.
Doing More Today spoke with four associates who took part in the groundbreaking for Regions' new Waverly branch on Jan. 24, 2023. Expected to open by the end of 2023, the new Regions branch is a vital part of the community's recovery.
Mary McMillan 
Waverly Branch Manager
Regions has always been a great company to work for, but I gained new admiration for Regions when they decided to invest in Waverly's future.
After the most recent flood, a lot of businesses didn't reopen or simply rebuilt again in the flood zone. Not Regions. This new location shows we're dedicated to serving the community while also looking out for our associates and customers.
I look back at the first few months after the last flood in 2021, and just think how far we have come in helping our customers through such a traumatic event. Regions provided us with all the tools and resources that we needed to continue to serve our customers.
I'll always be proud of my team for the way they excelled in helping to get our customers get back on their feet. Soon, we'll be able to offer them a facility that empowers them further with the latest technology to serve our customers even better.
Kathy Peyton 
MidSouth Regional Operations Manager
Considering the Waverly branch has endured three floods in a short amount of time (2010, 2019 and 2021), we've gone through it all as part of the community – helping rebuild, offering volunteers, and simply giving back as a sign of hope and commitment.
I'll never forget the way the managers in our market (Jackson, Bolivar, Lexington, Hohenwald, Somerville, Selmer, Corinth, New Albany and Ripley) volunteered in clean-up efforts after the flood. And I will always remember the way Mary and her team kept the community top of mind by organizing events like a toy drive for Humphreys County Angel Tree because they knew it focused solely on the people of Waverly.
Mary and team were instrumental in helping us retrieve the muddy cash from the branch, helping customers through the transition of opening their wet safe deposit boxes, and listening to customers share their stories of loss from the flood with empathy and tears.
What they have done really has gone above and beyond what is expected, but Mary has helped me, with a smile on her face, through any operational challenge.
Seeing this team flourish inside a temporary trailer building for the last year and a half – and be extremely successful – I cannot wait to see their success in a new Nexus branch.
For us to remain committed to this community and our associates is what makes this new branch groundbreaking so special to me, and makes me proud to be a part of Regions.
Scott Beard 
Market Executive for Jackson and West Tennessee
I grew up in this area. It is close to my hometown and very special to me. The people here take care of each other.
Nothing makes me happier than to witness this area's recovery which includes the way Regions is building back better and making Waverly stronger through our new branch.
The groundbreaking and the construction of the new building are vital steps by Regions to help Waverly come back stronger.
It's a town of resilience and determination – demonstrated again by the community's response and rebuilding after the August 2021 flood which left 6 feet of water in our branch and caused so much other damage to businesses and homes. The people in Waverly have a genuine concern for each other and support their hometown businesses. Regions' presence is vital to this area to help support our associates and customers that have been so loyal in supporting us over the years.
This new building is not only for our customers, but also for our associates and serves as another testament to the way Regions puts people first while seeking to do the right thing and make life better for everyone. This new modern building will help our associates in Waverly continue to provide the excellent service and financial advice that have won customers' trust.
Rudy Walker 
MidSouth Consumer Banking Executive
Team Waverly has showed remarkable resilience that should make us all proud – remaining engaged in the community and fostering lasting relationships through not one but two major floods, and working out of our Portable Branch first, and then a temporary trailer.
Through it all, our associates have shown what putting people first really means and continue to be there for customers.
Just doing the job has never been this team's attitude. They truly know their customers and have been part of helping them prepare for and celebrate their biggest life moments with the financial advice and guidance they've provided. That's confirmed by their world-class Gallup scores, and it's something you feel as soon as you walk into the branch.
Thank you, Team Waverly, and to all the other associates who made this moment possible.
About Regions Financial Corporation 
Regions Financial Corporation (NYSE:RF), with $155 billion in assets, is a member of the S&P 500 Index and is one of the nation's largest full-service providers of consumer and commercial banking, wealth management, and mortgage products and services. Regions serves customers across the South, Midwest and Texas, and through its subsidiary, Regions Bank, operates more than 1,250 banking offices and more than 2,000 ATMs. Regions Bank is an Equal Housing Lender and Member FDIC. Additional information about Regions and its full line of products and services can be found at www.regions.com.