Bringing Sustainability to the Classroom: Gildan's "Young Sustainability Leaders" Program to Help Raise a Generation of Social & Environmental Entrepreneurs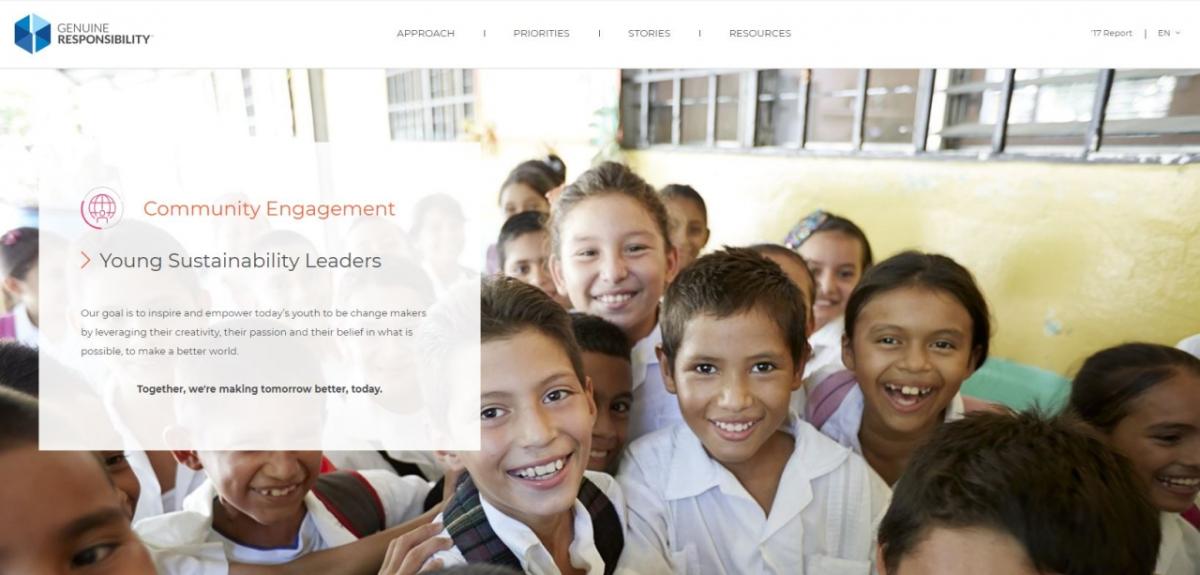 Starting in the fall of 2018, Gildan launches its "Young Sustainability Leaders" program to inspire and empower students to be the next generation of social and environmental entrepreneurs. Gildan is proud to support organizations that are promoting the knowledge, tools and motivation to spark the powerful impact youth can have in creating a better future.
Fueled by their creativity, their passion and their belief in what is possible, Gildan hopes to help encourage today's youth to become agents of change by addressing the pressing social and environmental issues around them. The Company's goal is to support organisations that can bring about   transformational impact and prepare future generations to positively contribute to their communities and their planet.
Gildan is partnering with four organizations in Canada, Honduras and the Dominican Republic to bring the program to life. While some organizations are long standing partners, such as the Eco-School program that Gildan has supported since 2010, others such as Learning for Sustainable Future and Earth Rangers, are new partnerships that will expand the breath of the program and impact more students.
The Young Sustainability Leaders program supports the new strategic priorities of Gildan's Genuine Responsibility™ program, which aligns with four of the UN's Sustainable Development Goals. This alignment ensures that Gildan is anchoring its aspirational goals in a larger collective vision for affecting change towards the protection of our planet and its inhabitants.
Explore the Young Sustainability Leaders Program here.