Bridgeton Distribution Center Wins Green Business Award
Bridgeton Distribution Center Wins Green Business Award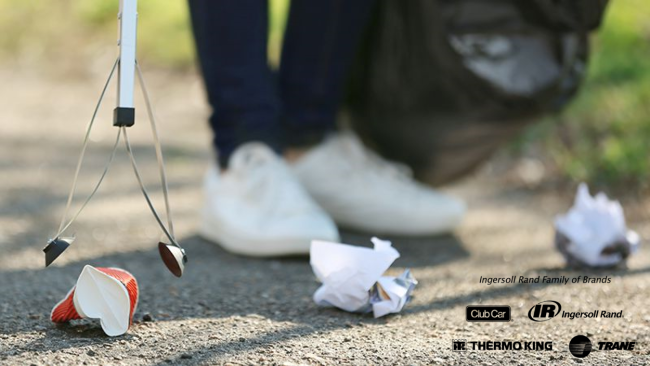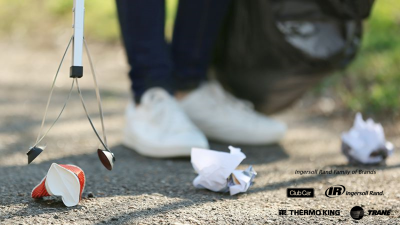 Tuesday, January 16, 2018 - 11:45am
Ingersoll Rand's Residential heating, ventilation and air conditioning (HVAC) & Supply's National Distribution Center (NDC) in Bridgeton, Missouri, won the Award of Merit from the St. Louis Green Business Challenge for the third consecutive year. The Challenge recognizes top companies in the St. Louis area for implementing sustainability measures in their daily operations. For the second time, the facility won third place in the Leadership category for achieving the third-greatest improvement in its sustainability score this year. Mara Hoffmann, independent wholesale distributor (IWD) claims guider and Bridgeton's Green Team leader, received the award on behalf of the Bridgeton team at an awards banquet at the Redbird Club at Busch Stadium on Dec. 8, 2017.
"It was really exciting to win these awards and accept them on behalf of the Green Team," Hoffmann said. "It always feels good to get that external recognition and have other companies see that we're leaders in sustainability. Our initiatives go beyond what the average company aims to accomplish."
Increasing sustainability efforts to reduce environmental impact
The Bridgeton Green Team increased Bridgeton's sustainability score from a baseline of 92 points to 228 points this year by:
Establishing a permanent onsite electronics recycling program for employees
Improving its pallet recycling program to keep more than 100,000 pounds of wooden pallets out of landfills
Upgrading the facility's lighting to energy-efficient T5 lamps and LEDs, eliminating incandescent bulbs
Completing two highway clean-ups
Establishing a team to participate in a stream clean-up event through St. Louis County.
And more.
"I'm really proud of the work our Green Team is doing to reduce our facility's impact on the environment," said Justin Simpson, Bridgeton's environmental, health and safety (EHS) leader. "Their personal commitment to the environment is inspiring."
"These awards demonstrate our long-term commitment to sustainability," Hoffmann said. "The St. Louis Green Business Challenge allows us to collaborate with other area challenge teams to share ideas and inspire us to stay active with our sustainability efforts throughout the year."
Efforts align with Ingersoll Rand's Climate Commitment
The team's efforts align with Ingersoll Rand's Climate Commitment to reduce greenhouse gas emissions from its products and operations by 2030. To date, the company's Climate Commitment supported the avoidance of about 6.7 million metric tons of carbon dioxide globally. This is the equivalent of avoiding emissions from the energy used by more than 700,000 homes in one year. By 2030, Ingersoll Rand expects to reduce its carbon footprint by 50 million metric tons.