Brands Taking Stands | Luxury Brands Turn to the Triple Bottom Line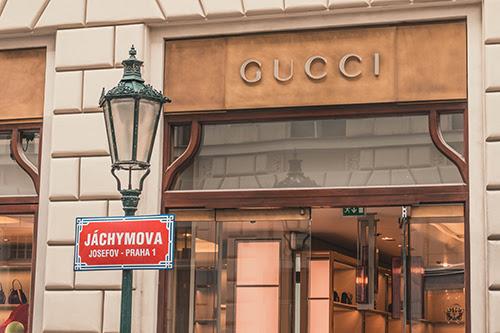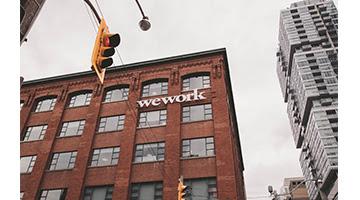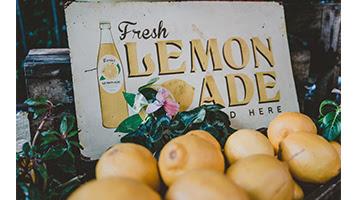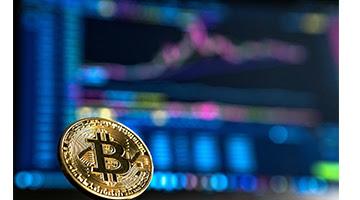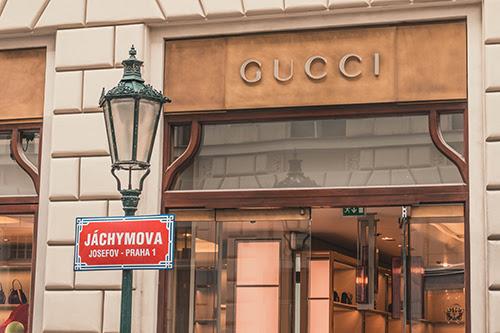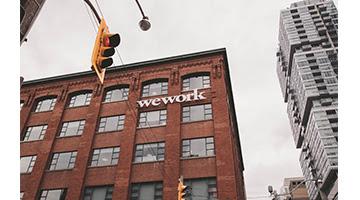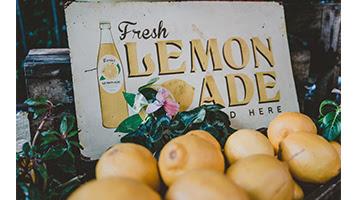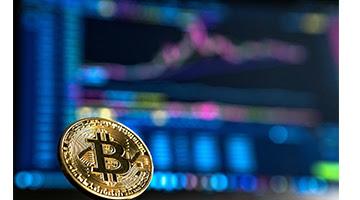 Brands Taking Stands Newsletter | July 25, 2018
THE BIG STORY 
Luxury Brands Turn to the Triple Bottom Line
Luxury brands and brands taking stands are topics not usually included in the same conversation. But in another sign of a world turned upside down, top tier fashion labels are now talking CSR and sustainability. From materials to packaging, from supply chain to environmental footprint, luxury consumer goods companies are updating their strategies to ensure long-term viability. 
 
Exhibit A: Gucci, the venerable and fashion-forward Italian house, a perennial category leader, is launching Gucci Equilibrium, "a portal designed to connect people, planet, and purpose." The company describes the project as part of "a 10-year plan to embed a comprehensive sustainability strategy into and around Gucci." "Readers can…explore the various initiatives it undertakes to put people, as well as the planet, at the center of its business operations." This plan echoes the classic triple bottom line approach—not typical of high fashion brands.
 
To support its commitment, Gucci's parent company Kering has adopted an environmental P&L, a holistic accounting tool to make "the invisible impacts of business visible, quantifiable and comparable." Kering underlines its goals in high-minded terms: "We believe in…driving our brands toward higher levels of economic, environmental, ethical and social performance. We see sustainability as a necessity, for sustainability and luxury are one and the same."
 
A crucial part of that strategy is aligning the company with the UN SDGs and the Paris Accord. Says Marco Bizzarri, Gucci president and CEO, "These are critical times when we can all play our part in helping to deliver on the UN Global Goals and the Paris Climate Agreement."
Now, Kering and Business for Social Responsibility (BSR) have teamed up to publish a report on climate change for the luxury fashion business. "Climate Change: Implications and Strategies for the Luxury Fashion Sector" aims to help luxury goods companies "understand their specific vulnerabilities to climate change, and provide guidance on building new and more resilient business models." "Gucci and corporate parent Kering SA are backing companies developing techniques to grow leather from animal-cell cultures,"reports WSJ. 
Other stands being taken by luxury labels involve animal welfare and raw materials, especially those involving animal skins. There's a move away from the sometimes-sketchy supply chains that provide exotic materials, and even away from leather itself. Many top fashion companies have stopped using fur, including Versace, Armani, Ralph Lauren, Michael Kors, and Hugo Boss.
Another brand looking to alternative materials is Stella McCartney, which has made a chic black handbag with chain trim from mycelium, the hairy, root-like fungal mass from which mushrooms emerge. The bag is the latest collaboration between McCartney and materials innovation company Bolt Threads, which grows synthetic silk as well as synthetic leather. McCartney and Bolt "aim to spur a fashion-business makeover that's as critical to the industry's health as it is to the planet's." McCartney, a long-time sustainability devotee, has never used leather or fur; the company's annual revenue in the UK doubled between 2011 and 2016.
High-end beauty brands are joining the CR game, too. "By capitalizing on the sustainability values of the modern customer, new brands are finding a way to make an impact in a crowded market, while older brands are discovering opportunities to renew enthusiasm for longstanding products,"reports Glossy.co. "New brands like LOLI Beauty and Ethique have embedded the circular economy concept into their core businesses through the use of biodegradable, recyclable or carbon-neutral products…. Meanwhile, larger companies like Lush have received valuable earned media for their zero-waste products—for Lush, many of those brands have existed since the company began in 1995."
With their outsize influence on culture as trendsetters, and their large ecosystems, from raw materials sourcing to finished products, luxury fashion and beauty brands are well positioned to drive social progress through corporate responsibility.
NEWS YOU CAN USE
WeWork Sets Meat-Free Policy 
"Companies have greater responsibility to their team members and to the world these days," said WeWork co-founder Miguel McKelvey, explaining the global office-sharing company's ban on meat at company events and on reimbursing expense claims for meat. "We're the ones with the power. Large employers are the ones that can move the needle on issues," he told the NY Times, saying that imposing values on employees "is a natural part of being a corporate leader today." In a memo to employees, McKelvey described his reasoning: "New research indicates that avoiding meat is one of the biggest things an individual can do to reduce their personal environmental impact, even more than switching to a hybrid car." WeWork's decision follows the company's recent internal drives to reducing plastic usage, and redistribute waste food from its events to good causes, according to a Bloomberg report. It's the latest example of how corporate values imposed on employees' lifestyle and personal choices are reshaping today's workplace, in a parallel trend to that of employees who demand that their employers adopt and enact values. WeWork's new policy was hailed by activists as a major step toward sustainability and criticized as "every libertarian's nightmare." McKelvey said, "Awkward conversations are how we learn."
Kraft Heinz Takes Stand on Kid-run Lemonade Stands
Kraft Heinz has created a "Legal-Ade" unit to help kids and their parents fight any legal woes or fines associated with their lemonade stands. The initiative follows news reports of children whose stands were shut down as officially unpermitted; in some cases, fines were issued. Kraft Heinz's Country Time Lemonade division will cover the permit fee or fine, up to $300. Additionally, it will donate up to $500,000 to help entrepreneurial kids. "We recently came across a story of a kid getting her lemonade stand shut down for legal reasons, which had to be an urban myth. After looking into it and seeing even more instances, we realized these weren't myths, they were real stories," Adam Butler, general manager for beverage and nuts for Kraft Heinz, told Fox Business. It's hard to imagine a better brand reputation-enhancing campaign for the fifth-largest food and beverage company in the world (market cap: $71 billion) than defending kids using their product in the time-honored rite of summer business: the neighborhood lemonade stand.
Long-term Investors Poised to Profit in Cryptocurrency
In a blog post on Medium, Mike Maples, a Floodgate partner, outlines the fundamental differences between "Fast" and "Slow" Money. Maples explains that "'Slow' Money' takes advantage of market inefficiency by buying and holding assets that are underpriced and less in demand now, but will be extremely valuable in the very distant future. 'Slow Money" founders believe long-term greatness requires years and even decades of commitment to building a great team, culture, business model, ecosystem of partners, and an increasing competitive moat…. Slow Money founders pay extra attention to recruiting, proper vesting, working with long-term investors, careful management of the amount of money raised, as well as the valuation through …. They optimize for long-term success." Maples concludes by claiming that "Slow Money founders, builders, and investors will be the biggest winners in crypto."
C-SUITE COMMENTS
"Cultures are not built or rebuilt overnight. People learn, companies learn, CEOs learn. It's a process of constant self-reflection and improvement, and it takes work to make real change.
 
"I am committed to doing more and doing better as we build a culture where everyone feels they belong, are challenged but respected, and can grow and succeed. We'll make mistakes along the way, but one thing is certain: We will improve, substantially."
 
— Dara Khosrowshahi, CEO, Uber
PEOPLE ON THE MOVE
Mary O'Connor has been appointed by KPMG to a new position, chief risk officer. She will also sit on its executive committee and UK board. In the position, O'Connor will oversee both its risk and legal operations in the UK. Previously, oversight of risk and legal functions were kept separate. The change, according to Bill Michael, KPMG UK's chairman, was instituted because "risks are evolving" and "societal expectations of large businesses are shifting."
Fair Trade USA has expanded its leadership team with three new hires and a new board chair. 
Mark Gunton, chief operating officer. He previously co-founded the North Star Alliance, a network of roadside clinics that provide healthcare to vulnerable communities across 10 countries in Africa. More recently, he was the CEO of the Clinton Giustra Enterprise Partnership. Gunton spent 28 years in business and finance roles at Fortune 500 companies.
 
Nancy Girouard, chief financial officer. Prior to joining Fair Trade USA, Girouard spent four years at Sycle.net as CFO. She has also worked at RelayHealth and Joyent.
 
Anna Banks, chief marketing officer. Banks spent several years as a senior director at Walmart.com, leading marketing across Category, Campaign and Consumer Segment teams.
 
James White, chairman of the board. White is the executive chairman at Bradshaw International and the former cChairman, president and CEO of Jamba Juice, a leading global healthy lifestyle brand. Prior to his tenure at Jamba Inc., White held executive and management positions at Fortune 500 companies including Safeway Stores, the Gillette Company, Nestle-Purina, and Coca-Cola. He currently serves on the boards of Callidus Cloud and Adtalem Global Education, and previously on the boards of Panera bread, Hillshire Brands, and Keane, Inc.
Liz Moyer has been appointed events manager of the Sustainable Green Printing Partnership. She previously worked at the UN's Sustainable Development Solutions Network.
Want to receive this newsletter by email? Sign up here.
Continue the important conversations on corporate responsibility long after 3BL Forum with the Brands Taking Stands newsletter. Written by veteran journalist, John Howell, this newsletter is published every Wednesday morning.