Booz Allen Interns Use Algorithms to Fight Fake News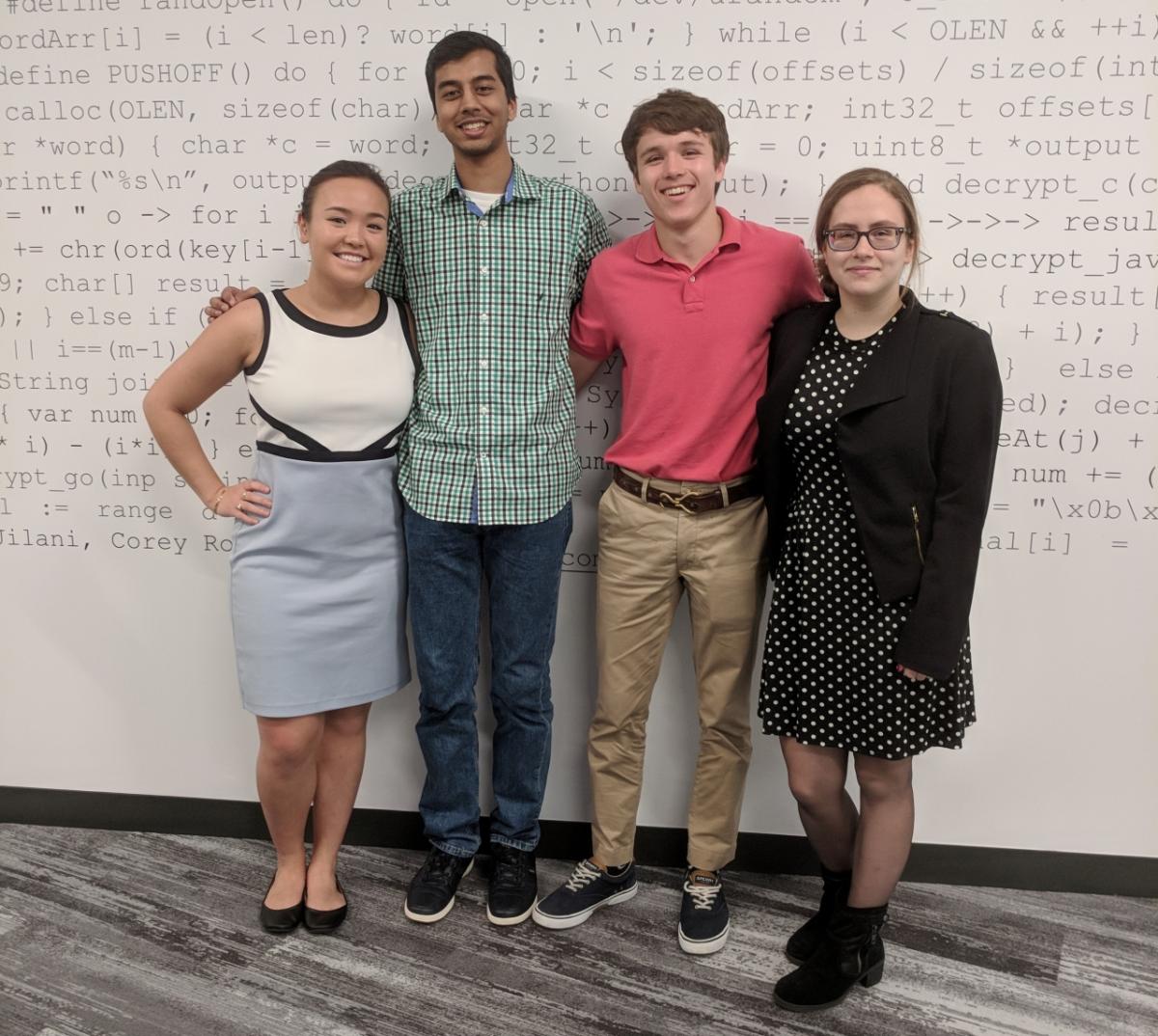 Pictured (from left to right): Hannah Burke, Anmol Srivastava, Toly Brevnov, and Nicole Schneider of the Fake News team.
On social media, fake news almost always wins out over the truth. That's one of the eye-opening findings of a recent study detailed in Science. As people increasingly get their news from online sources like Twitter and Facebook, how do you make it easier for them to spot fake news?
At Booz Allen, our Summer Games interns are up to the challenge. Last year's team created a web browser extension that detects potential fake news articles in order to prevent the spread of misinformation on the Internet. This year, our interns are enhancing that tool, so it detects both fake news articles and user accounts across a variety of social media platforms and comment forums.
"We're analyzing social media data to create algorithms that can identify the bot accounts attempting to spread fake news through the network," says Nicole Schneider, one of four interns on the DC-based team. "We also added some visual enhancements to improve the user experience, such as a search function that filters specific users and accounts, and live updates that display notifications as a user scrolls through the webpage content. Building on the web browser extension, we're writing analytical plugins. When used together, they can detect potential fake social media accounts with a high percentage of confidence."
Intern Hannah Burke adds that online users should also feel empowered to determine for themselves whether they're consuming information from a reliable source. "With our tool, a notification pops up if an account is potentially fake or automated, helping people to be more cautious of the content being posted by that account," explains Hannah.
See the tool in action, here.
Learn more about how Booz Allen's Summer Games interns are empowered to change the world.