Booz Allen Interns Apply Data Analytics to Enhance Traffic Safety
Booz Allen Interns Apply Data Analytics to Enhance Traffic Safety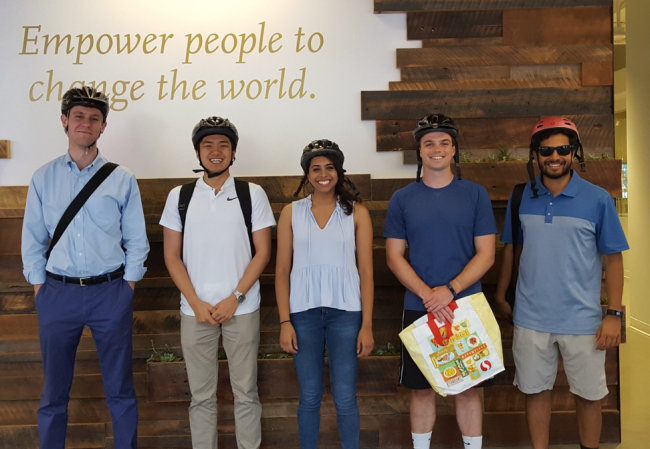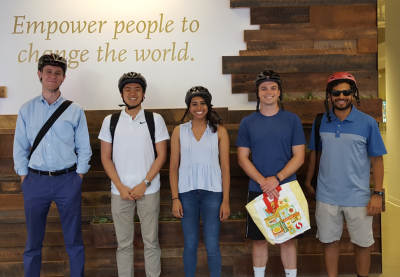 Tuesday, July 31, 2018 - 2:55pm
More than 40,000 people die each year in the U.S. in traffic collisions—whether driving, bicycling, walking, using a wheelchair, or riding transit. The Vision Zero strategy is working to change that. By mapping traffic corridors where high numbers of people are killed or injured—called a high injury network (HIN)—communities can help reduce cycling and pedestrian deaths.
A team of Booz Allen's Summer Games interns is committed to Vision Zero's mission—eliminating all traffic fatalities and severe injuries—and applying it in Fairfax County, Virginia. "We're creating a HIN analysis for the county," says John Kang of the DC-based team. "Applying data analytics techniques to Vision Zero's methodology, we'll be able to help the county decrease the number of traffic injuries and deaths. Once we create the HIN map, county officials may choose to adopt Vision Zero safety policies—like safe street design, automated speed enforcement, and safe speed limits, among others—to ensure safe mobility for all."
The team is also committed to enhancing the data-driven capabilities of the Vision Zero movement. Already implemented successfully across Europe, Vision Zero uses HINs to identify crash hotspots—spurring infrastructure change and making local communities safer. "We're identifying ways to make the HIN analysis more robust with outside data—publicly available weather and traffic data, as well as open sourced code," adds John. "This helps Vision Zero improve its existing HINs and allow for smarter, safer policy to improve bike and pedestrian infrastructure across the U.S. and worldwide."
Learn more about how Booz Allen's Summer Games interns are empowered to change the world: here.