BNEF's Annual Clean Energy Investment Trends Report Released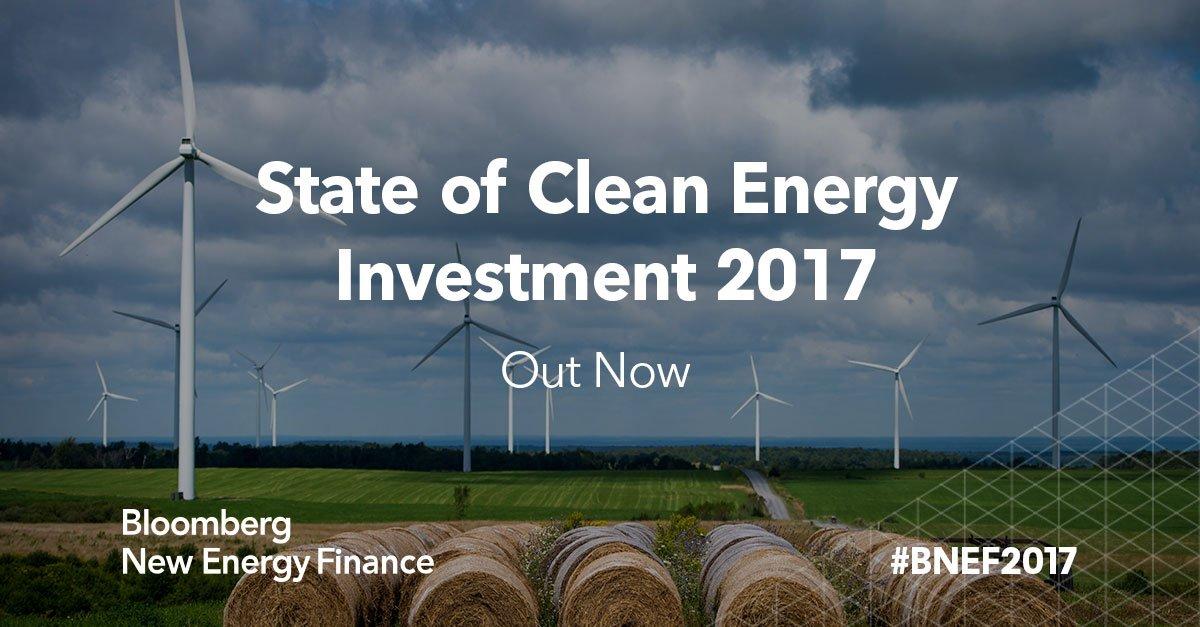 BNEF State of Clean Energy Investment 2017
BNEF's Annual Clean Energy Investment Trends Report Released
January 16, 2018 /3BL Media/ - An extraordinary boom in photovoltaic installations made 2017 a record year for China's investment in clean energy. This over-shadowed changes elsewhere, including jumps in investment in Australia and Mexico, and declines in Japan, the U.K. and Germany.
Annual figures from Bloomberg New Energy Finance (BNEF), based on its world-leading database of projects and deals, show that global investment in renewable energy and energy-smart technologies reached $333.5 billion last year, up 3% from a revised $324.6 billion in 2016, and only 7% short of the record figure of $360.3 billion, reached in 2015.
Read the full press release.   
The press release has been published in tandem with a comment article setting out BNEF's 10 Predictions for Energy in 2018, based on the views of its analyst teams on everything from wind and solar, to storage and electric vehicles, from U.S. policy to advanced mobility. BNEF also published its 2017 League Tables for Clean Energy & Energy Smart Technologies. 
More information on BNEF's 2017 clean energy investment trends can be found here: https://about.bnef.com/clean-energy-investment/.