Black & Veatch Report: As World Decarbonizes, U.S. Electric Sector's Transformation Keys on Grid Modernization, Resilience
Survey-driven report presses for proactiveness amid headwinds of electrification, climate change and cyber threats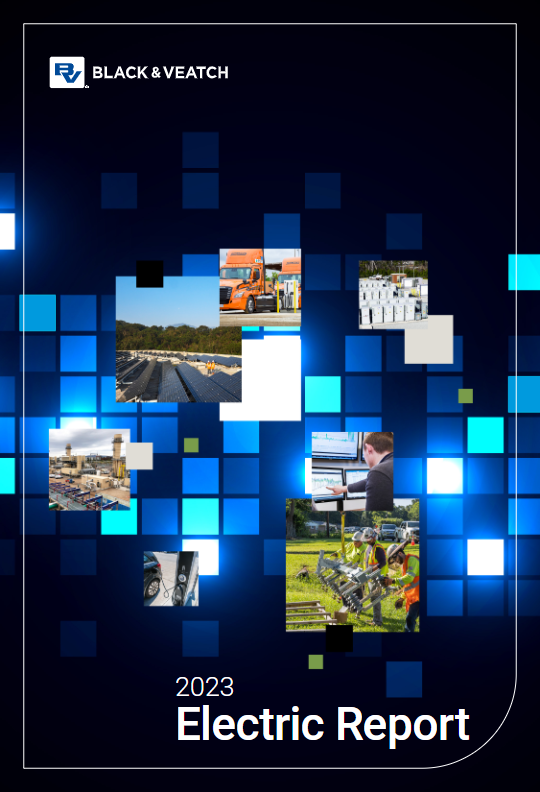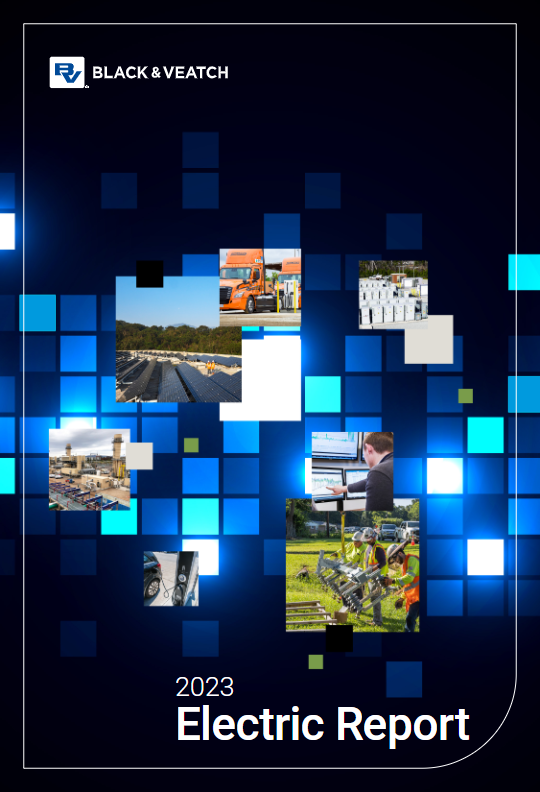 OVERLAND PARK, Kan., September 12, 2023 /3BL/ – As megatrends such as decarbonization, electrification and climate adaptation continue to transform the U.S. energy ecosystem, the sector acknowledges the pressing needs to modernize the grid, bolster its resilience and accommodate the acceleration of renewable energy, a new Black & Veatch industry report shows.
The company's 17th- annual 2023 Electric Report – based on a survey of more than 650 U.S. electric industry stakeholders – details the complex sector's headwinds. Power-disrupting weather events and wildfires fueled by climate change are testing the aging infrastructure's reliability, amplifying the case for grid hardening. Growing electric vehicle (EV) adoption is raising legitimate questions about whether this grid system will meet the rising charging demand. Investment and regulatory uncertainties linger, and cyber threats that exploit vulnerabilities aren't relenting.
Such challenges come against the backdrop of immense opportunities, chiefly including the availability of a generational influx of federal funding for infrastructure upgrades as external demands intensify for lower carbon footprints through renewables.
Laszlo von Lazar, president of Black & Veatch's energy and process Industries business, said the report illustrates the pressure on utilities in the evolving energy ecosystem – and the need to invest in grid modernization and new transmission to meet tomorrow's decarbonization challenges.
"As more and more companies and communities pursue clean energy and transportation solutions to serve their near-term decarbonization goals, the need is growing for practical, tactical plans with intensifying scope and ambitions," he writes in the report's executive summary.
"What does it all mean? In the interest of electric system resilience and reliability, it may be merely the fact that the industry is at an inflection point with an infrastructure in need of upgrades, if not reinvention," he added.
The report offers key survey insights, including:
One-third of respondents cited integrating renewable energy and distributed energy resources onto the grid as their enterprise's foremost challenge, edging aging infrastructure by 6 percentage points. Aging infrastructure had topped the list of leading industry headaches for years before renewable integration suddenly tied it last year.
When it comes to developing the grid in the next three to five years, respondents cited as their largest concern (47 percent) the issue of their generation mix, with fewer traditional base load units and more utility-scale renewable sources. Supply chain frustrations came in second.
Less than half (48 percent) have incorporated any high-level or long-term climate risk analyses into their resilience planning. Still, it's encouraging to see momentum rising, with 13 percent more respondents planning to address climate risk modeling over 2022's survey.
Forty-four percent of respondents consider hydrogen very or somewhat viable as a long-duration energy storage option, indicating cautious optimism surrounding use of the technology.
Respondents cited the chief obstacles to climate-related mitigation measures as affordability (48 percent). But other challenges remain, including both regulatory scrutiny and supply chain logjams (both at 27 percent).
On the cybersecurity front, concerns around ransomware and phishing both have decreased among respondents since last year's report. But both remain the top two cyber threats of concern to utilities, with 72 percent citing phishing and 56 percent pointing to ransomware as their top worries.
When asked how much their enterprise's forecasting of future load included the expectation for vehicle electrification, nearly two-thirds of respondents said that they were either unsure, only included some forecasting or did not forecast for it at all.
Editor's Notes: 
Black & Veatch's report is based on a survey of more than 650 electric industry stakeholders. To download a free copy of the report, click here.
About Black & Veatch 
Black & Veatch is a 100-percent employee-owned global engineering, procurement, consulting and construction company with a more than 100-year track record of innovation in sustainable infrastructure. Since 1915, we have helped our clients improve the lives of people around the world by addressing the resilience and reliability of our most important infrastructure assets. Follow us on www.bv.com and on social media.
Media Contact Information:
JIM SUHR | +1 913-458-6995 P | SuhrJ@BV.com 
24-HOUR MEDIA CONTACT | Media@bv.com