BIER Figures as Key Driver in Sustainability Efforts for Leading Beverage Companies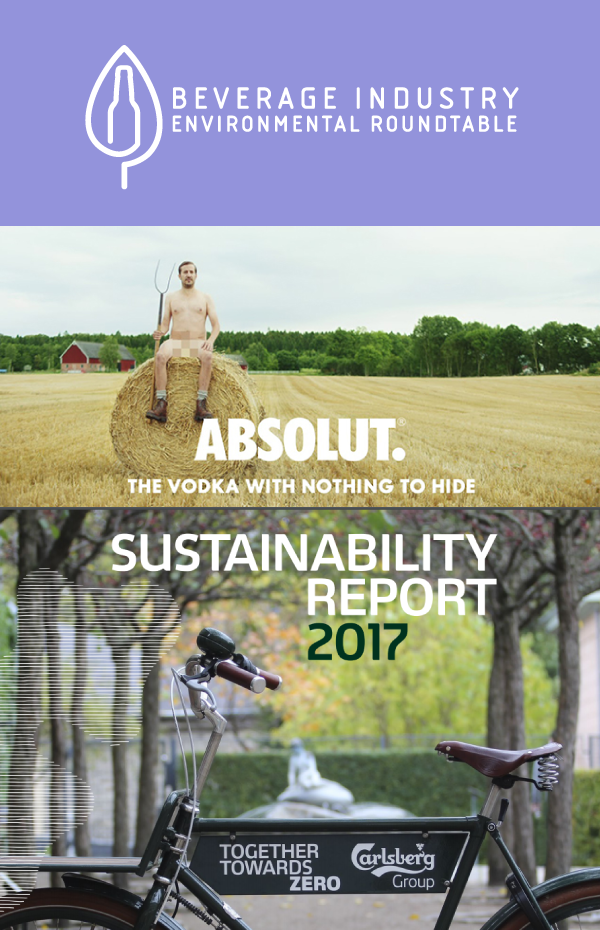 In the News: BIER Mentioned by Absolut Vodka and the Carlsberg Group
In the News: BIER Mentioned by Absolut Vodka and the Carlsberg Group
The Beverage Industry Environmental Roundtable (BIER) works to advance the beverage sector's environmental sustainability through the collaboration of our members, our best practice development, and the tools we provide to the sector and beyond. We are pleased to see that mission in action, as seen most recently in the news for several leading beverage companies: Absolut Vodka and the Carlsberg Group.
Absolut Vodka, owned by Pernod Ricard (a BIER member company), is conducting a creative transparency campaign around their sustainability program success. In an Environmental Leader article published just last week, BIER's Water and Energy Use Benchmarking Report was mentioned at the top of Absolut Vodka's list for key aspects of their "one source" sustainability approach. 
The Carlsberg Group, another BIER member company, celebrated the release of their 2017 Sustainability Report this week. As part of the extensive report noting Carlsberg's continued progress toward their new "Together Towards ZERO" sustainability program, their participation in BIER was called out under the "Influential Leadership" section. 
Check out the BIER Figures as Key Driver in Sustainability Efforts for Leading Beverage Companies blog post to learn more about how our members' accomplishments are advancing sustainabilty.  
About BIER
The Beverage Industry Environmental Roundtable (BIER) is a technical coalition of leading global beverage companies working together to advance environmental sustainability within the beverage sector. BIER aims to affect sector change through work focused on water stewardship, energy efficiency and climate change, beverage container recycling, sustainable agriculture, and eco-system services. BIER members include: American Beverage Association, Anheuser-Busch InBev, Bacardi, Beam Suntory, Brown-Forman, Carlsberg Group, The Coca-Cola Company, Constellation Brands, Fetzer Vineyards, Diageo, Heineken, Jackson Family Wines, New Belgium Brewing, MillerCoors, Molson Coors, Pernod Ricard, Ocean Spray Cranberries, and PepsiCo. For more information, visit www.bieroundtable.com.