Beverage Sector Taking the Lead on Carbon Management
Competitors Coming Together to Chart a Strategic Course for the Future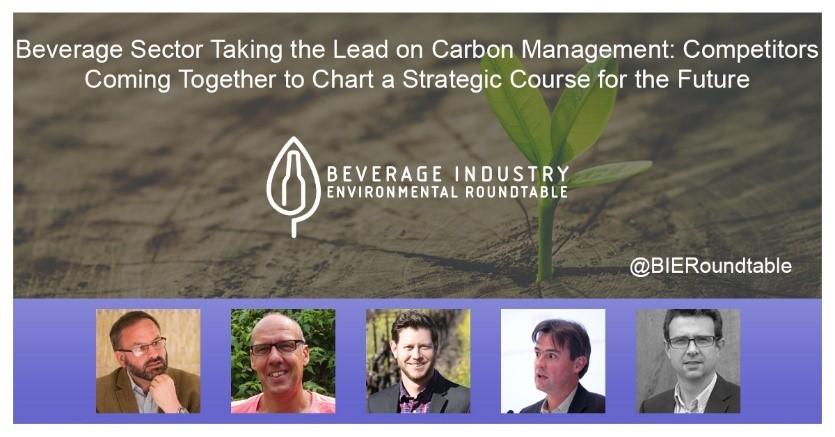 Taking the Lead on Carbon Management
Beverage Sector Taking the Lead on Carbon Management
The beverage sector is facing increasing stakeholder pressure to be more productive while also consuming less energy and reducing carbon emissions. The good news is that there are considerable opportunities to improve energy efficiency and reduce greenhouse gas (GHG) emissions—if we come together to tackle the challenges standing in the way.
More than a decade ago, some of the world's largest and niche beverage organizations came together to do just that, and the Beverage Industry Environmental Roundtable (BIER) was born.
Since our inception, BIER members have been working together to identify key challenges and opportunities in energy and carbon management, share best practices, and develop strategies that can elevate sustainability within their own companies and across the beverage sector.
We've established guidance for GHG emissions reporting (with an update in the works!), developed an energy use benchmarking study, mapped the carbon footprint of multiple beverage types—and the list goes on. Now, we're turning our attention toward creating a collaborative, future-focused roadmap for better carbon management.
Recently, five of our member representatives came together for a Q&A session to discuss roadblocks, what they see as the "collaboration imperative," and how they hope to make an impact. Those members include Richard Profit of PepsiCo, Paul Bruijn of HEINEKEN, Julien Gervreau of Jackson Family Wines, Geert Huysmans of The Coca-Cola Company, and Eskild Andersen of Carlsberg Group. Check out the Beverage Industry Environmental Roundtable's (BIER) blog post to learn about the insights they shared about carbon management.
About BIER
The Beverage Industry Environmental Roundtable (BIER) is a technical coalition of leading global beverage companies working together to advance environmental sustainability within the beverage sector. BIER aims to affect sector change through work focused on water stewardship, energy efficiency and climate change, beverage container recycling, sustainable agriculture, and ecosystem services. BIER members include: American Beverage Association, Anheuser-Busch InBev, Bacardi, Beam Suntory, Brown-Forman, Carlsberg Group, The Coca-Cola Company, Constellation Brands, Diageo, Heineken, Jackson Family Wines, New Belgium Brewing, MillerCoors, Molson Coors, Pernod Ricard, Ocean Spray Cranberries, and PepsiCo. For more information, visit www.bieroundtable.com.