Benevity Launches "Missions," a Purpose-Driven Employee Engagement Solution
Helping Companies Engage Employees in Positive Social and Environmental Actions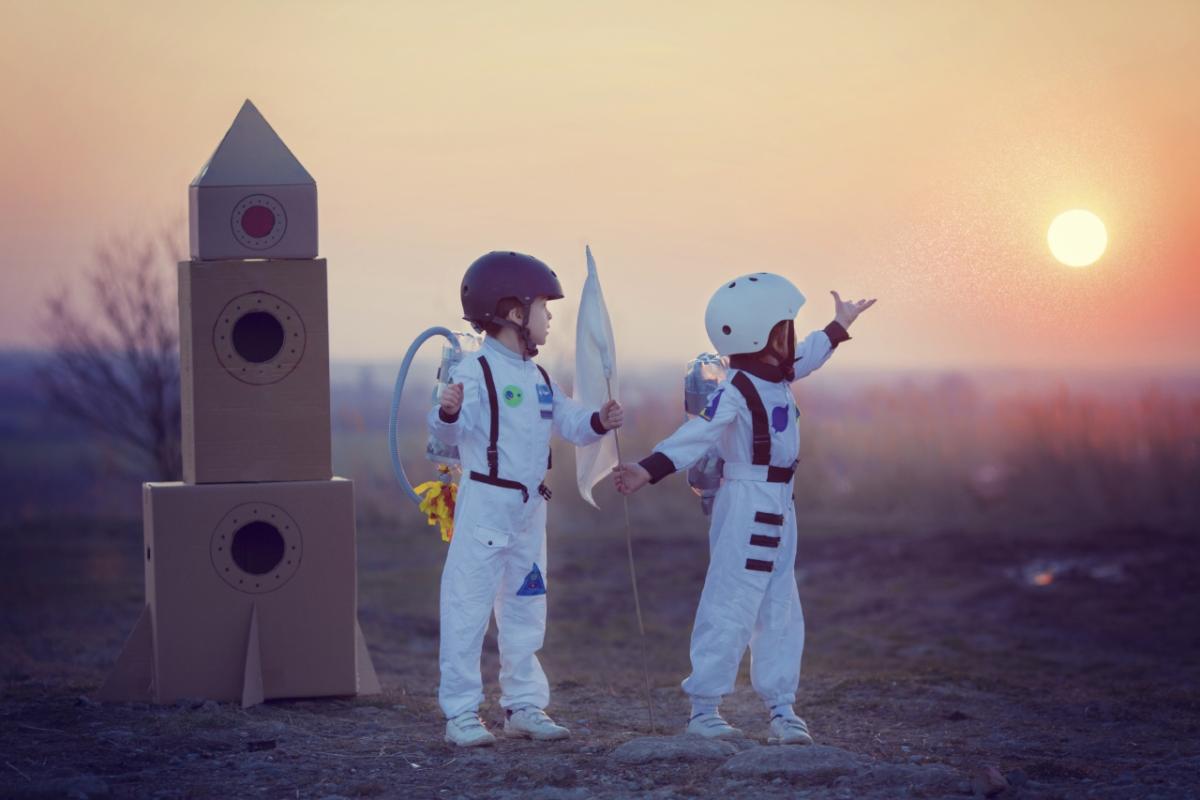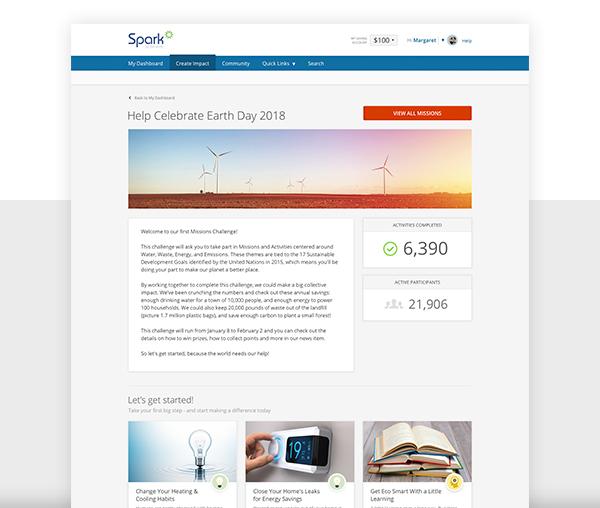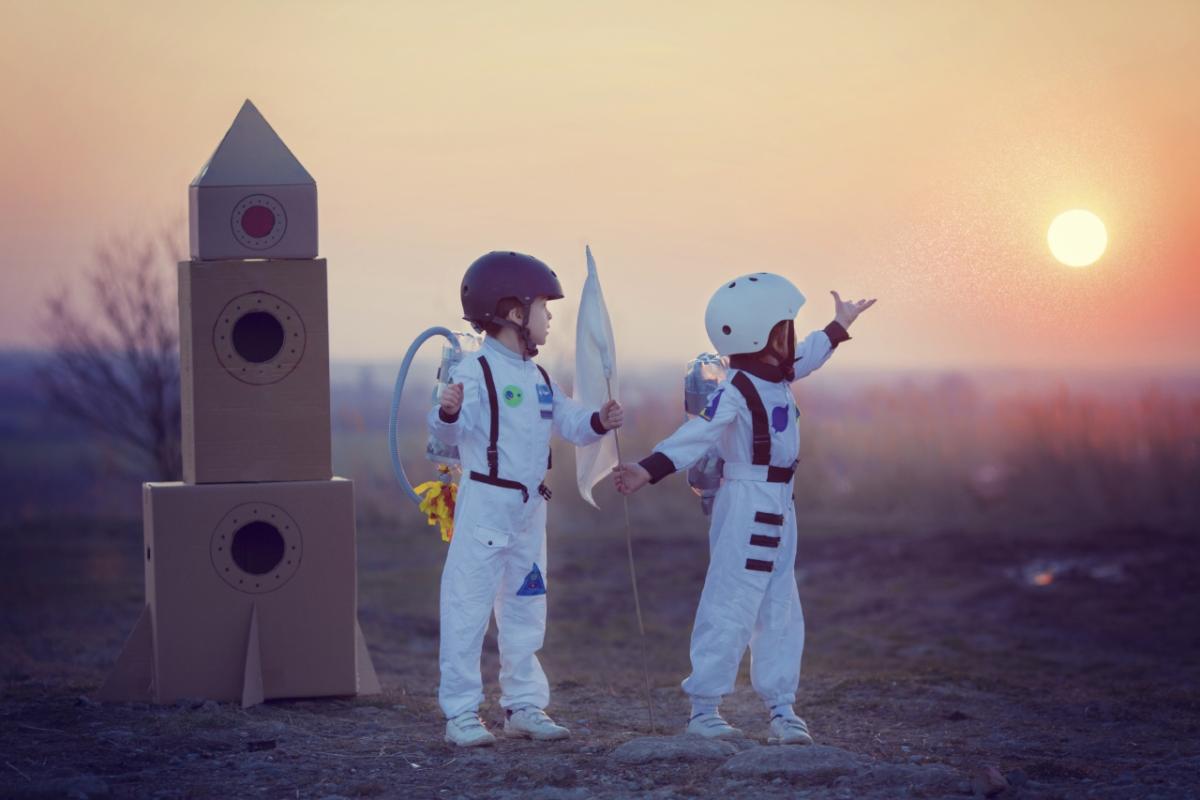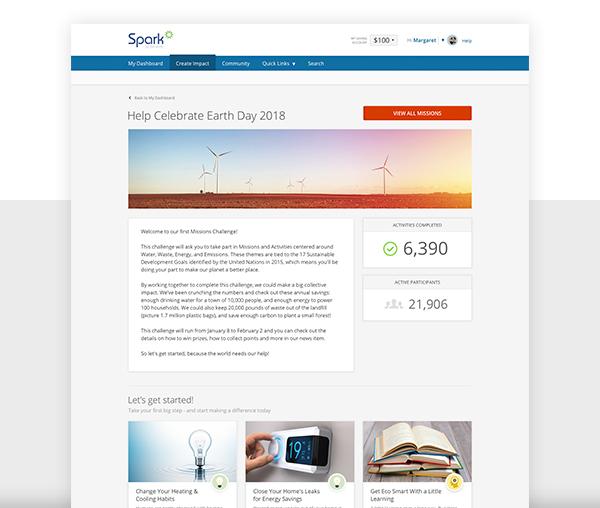 CALGARY, Canada, June 28, 2018 /3BL Media/ - Benevity, Inc., the global leader in corporate social responsibility and employee engagement software, today announced the launch of its latest innovation. Missions, a new module for its award-winning cloud solution, lets companies engage employees in positive actions to do more good, helping create purpose-driven corporate cultures and increase their social impact.
Available now, and already in use by a number of Benevity's enterprise clients, Missions empowers employees to adopt new prosocial behaviors through gamified and easy-to-complete activities, which can be tracked, measured and optionally rewarded through the software. Missions is built on the principle that helping people take small actions in their daily lives—like riding a bike to work, reducing plastic waste, or making meetings more inclusive—can enrich the employee experience, infuse more meaning and impact into company culture and create an employer brand that appeals to today's socially conscious workforce. It all adds up to major social and business impact.
"This is an exciting step for Benevity and our clients," said Bryan de Lottinville, Benevity Founder and CEO. "By engaging people to complete small, purpose-driven actions through a user experience that's personal, empowering and easy to use, companies can help people be the best versions of themselves in their everyday lives. Missions allows us to use behavioral science to go beyond corporate giving and volunteering programs to help companies involve even more of their people in doing good, which we know drives significant business returns while enhancing a company's contribution to society and the planet."
Missions: A Purpose-Driven Employee Engagement Solution 
Key features and benefits include:
Fun, engaging activities: Missions encourages users to get involved in doing good through gamified activities that promote awareness and learning and spur prosocial behavior that has reach, relevance and impact. Personal dashboards display an individual's achievements, rank and measurable results. 
Aligned with the UN Sustainable Development Goals (SDGs): Companies can use Missions to promote and track progress towards various SDGs, namely Water, Waste, Emissions, Energy, as well as Reduced Inequalities. Combining the actions contained in Missions with associated giving, matching and volunteering opportunities around these goals amplifies all of these investments.
Content Libraries: Pre-loaded, theme-based libraries invite users to engage with specific cause areas. Sustainability and Environmental Stewardship is the first content library offered within Missions, helping companies engage employees in 200 activities that contribute to a healthier planet. Diversity and Inclusion is the next content library, scheduled for release this Fall, aimed at helping companies create a culture of belonging.
Customizable Missions: Companies can create custom Missions and content to support their strategic cause focus areas or to drive awareness and participation in existing giving, volunteering and granting programs. 
Measurement, reporting and insight: Companies can measure and report on collective impact, while gathering rich behavioral data to gain insight into what drives engagement and social impact within their company.
Benevity clients using Missions are already seeing how it can foster greater inclusion and engagement in their workplace engagement programs:
80 percent of remote workforces engaged in Missions—a significant increase over average remote worker participation in traditional giving and volunteering campaigns 
Nearly 40 percent of employees engaged for the first time through Missions, representing an effective way to get more employees involved
Employee donations increased by 64 percent when giving and matching campaigns were paired with Missions, highlighting the opportunity for companies to increase support and efficacy for causes that matter to them and their people
PayPal also used Missions to engage its global workforce. "We piloted Missions with our GIVE Team leaders around the world who help foster strong relationships between PayPal offices and their local communities," said Rachael Claudio, Manager of Global Employee Engagement and Philanthropy at PayPal. "Using behavioral science, Missions showed us the collective results that come from our individual actions. In only three weeks, our team saved 998 pounds of waste, 10,683 gallons of water, 29,503 kWh of energy and 22,244 pounds of carbon. Missions made us realize that making small changes to our daily behaviors can actually save the planet!"
"Charities and nonprofits are looking to build relationships with companies that go beyond the transactional transfer of money and volunteers," says Angie Fitzgerald, Strategic Director of Corporate Alliances & Solutions at American Cancer Society. "We're looking for opportunities to provide education and information to employees at companies who have already put up their hand up to say they're interested and want to support our mission but don't know how to get involved. Now, with Benevity's new Missions module, companies can more easily help their people drive more action and support. And that, in my humble opinion, is a game changer for companies and causes looking to work together to make real impact."
"The early success of Missions has been validating," added de Lottinville. "Through Missions, we're seeing the relationship between corporate Goodness and employee engagement strengthen as companies recognize that their people's inherent desire to do good is one of their biggest assets. By breaking down barriers to getting people involved, making the experience fun, and giving people more ways to create a sense of purpose and impact, companies truly can do well by doing good. And that is something that the corporate world can do much more of." 
About Benevity
Benevity, Inc., a B Corporation, is the global leader in online workplace giving, matching, volunteering and community investment software. Many of the world's most iconic brands rely on Benevity's award-winning cloud solutions to power corporate "Goodness" programs that attract, retain and engage today's diverse workforce by connecting people to the causes that matter to them. With software that is available in 17 languages, to more than four million users around the world, Benevity has processed over 2 billion dollars in donations and 10 million hours of volunteering time this year to almost 150,000 charities worldwide.
Media Contact
Amanda Orr
Kickstart for Benevity
1.202.459.1304 
press@benevity.com