Benevity Data Shows 2016 Election Cycle Kicked Off Major Shift in Corporate Giving Trends
Donations from nearly 300 leading companies and their employees signify a shift to event-triggered giving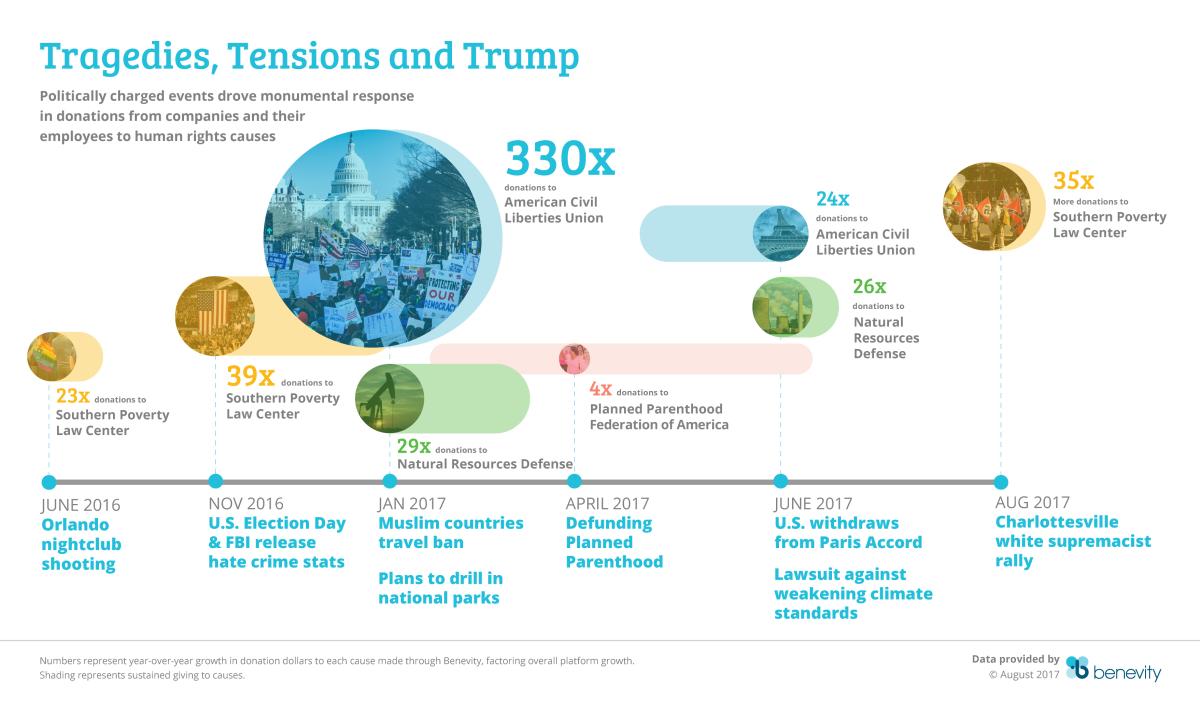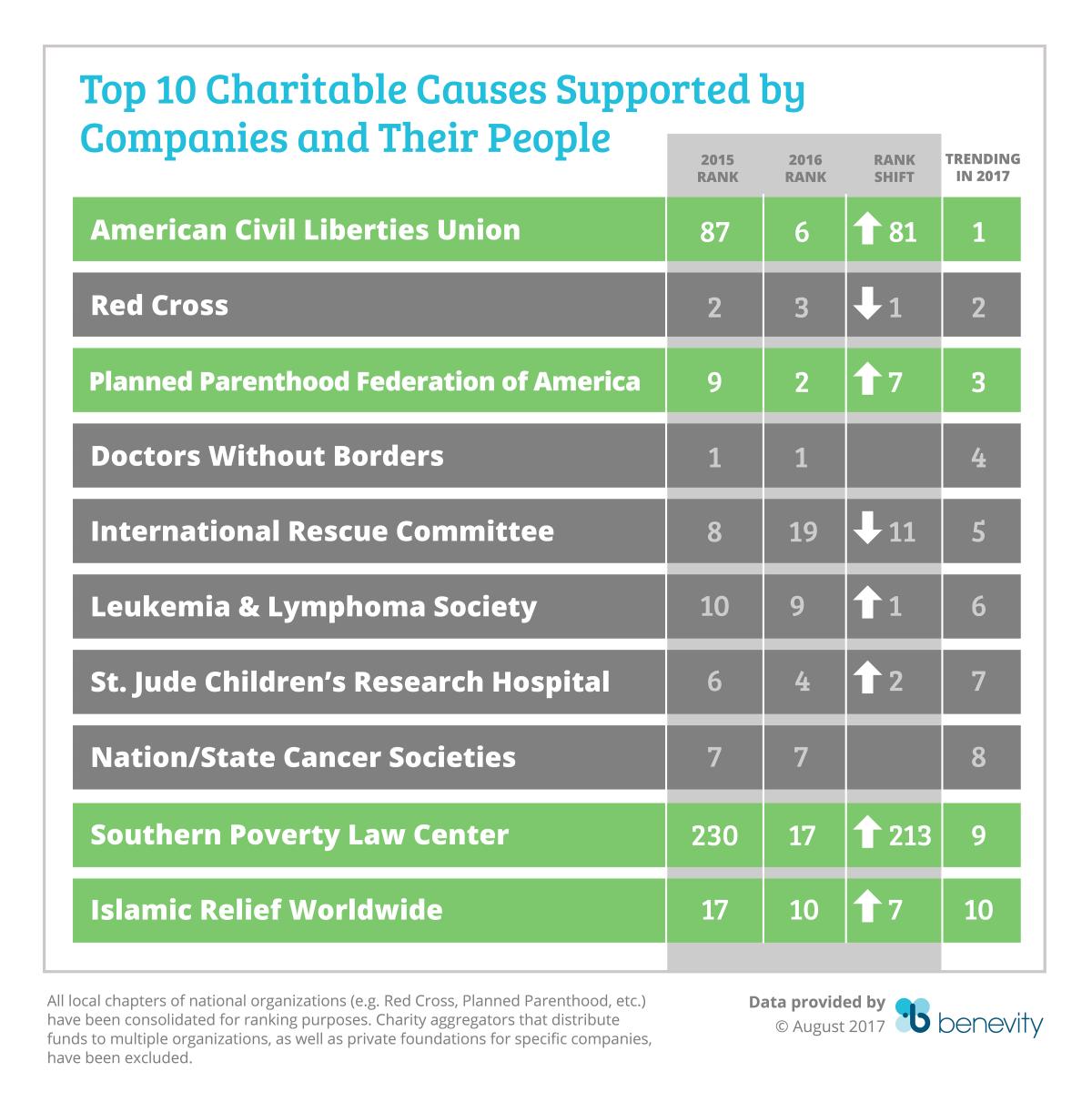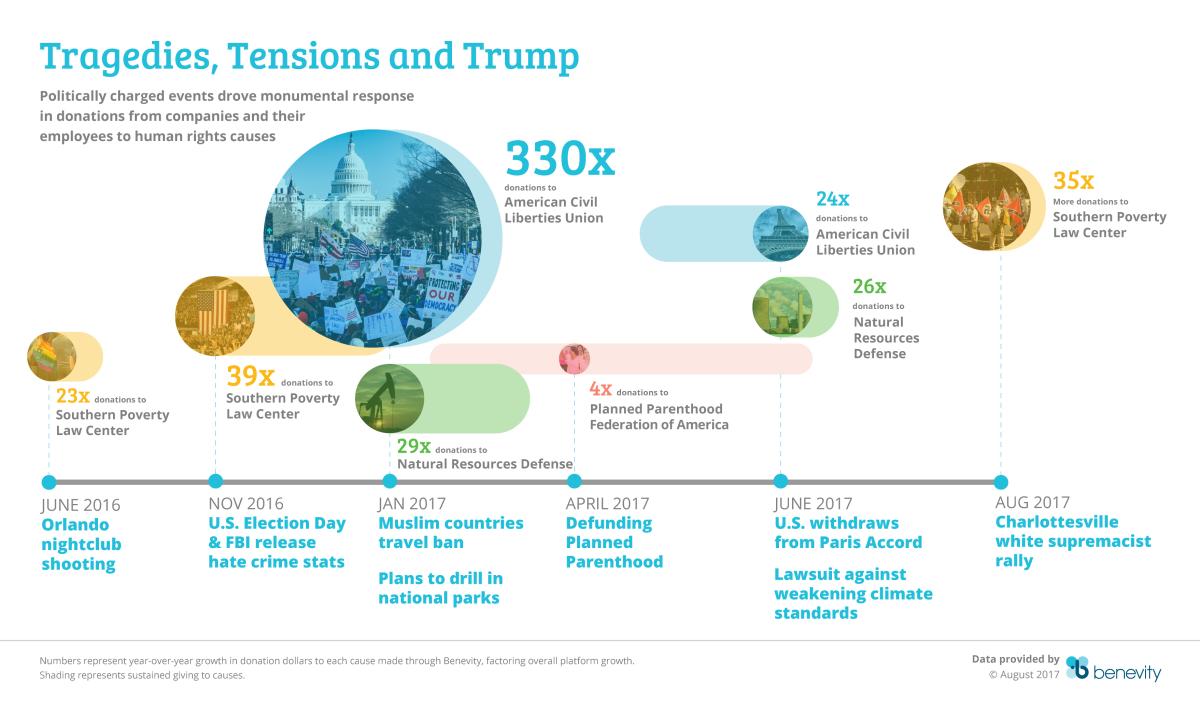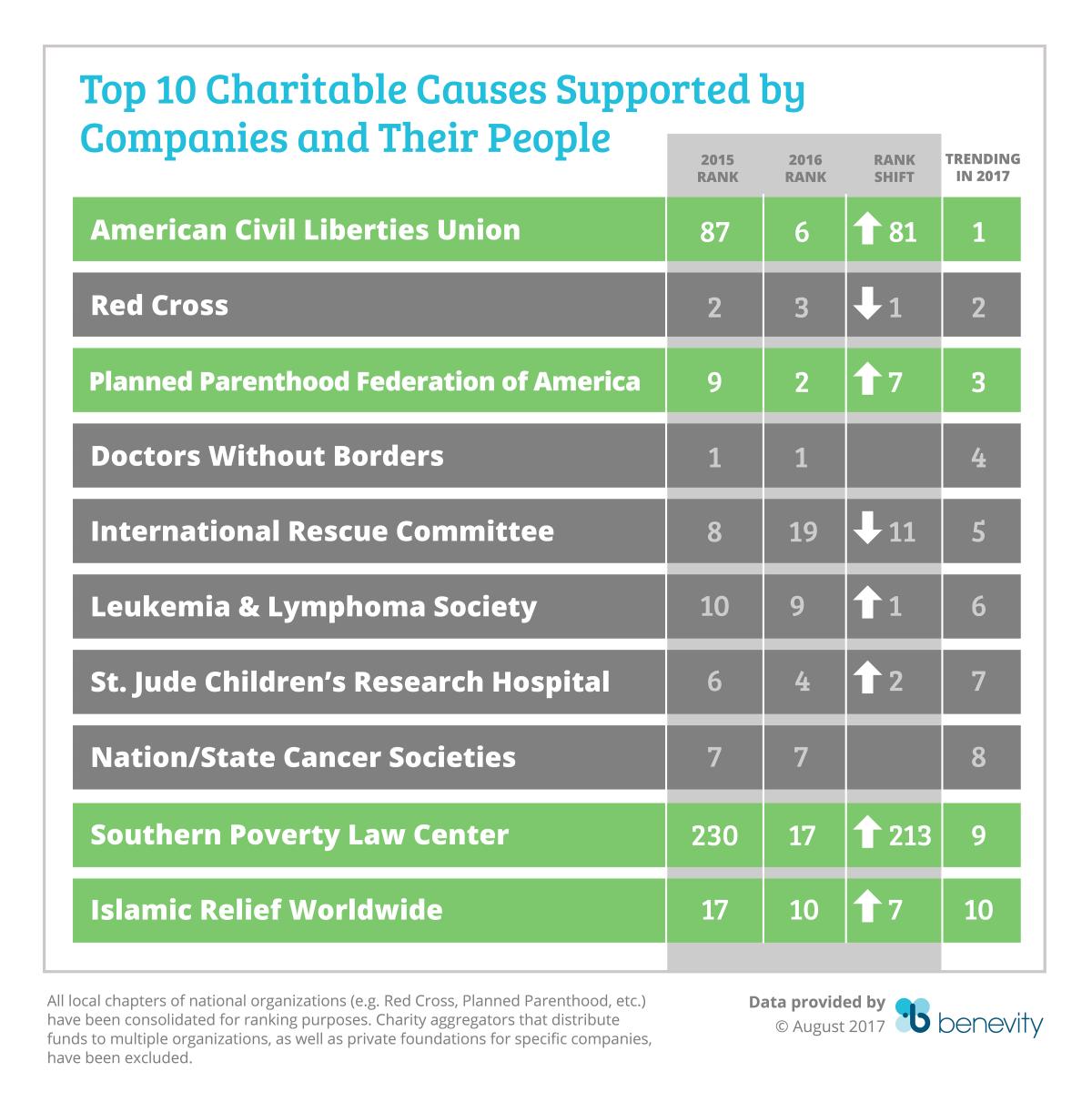 Data from the Benevity client community shows a significant shift in charitable donation trends in 2016 and 2017, with human rights organizations taking top slots from long-standing leaders. This data comes from nearly 300 global companies representing more than $1 billion in donations to more than 100,000 charities worldwide.
Likely sparked by the current socio-political climate and by long-brewing changes in the way companies and their people look at giving back, the data points to a growing notion that today's corporate giving landscape is at a tipping point. No longer merely about seeking a tax deduction or requiring dutiful participation in a company's annual fundraising campaign, corporate "Goodness" is increasingly about companies allowing and often helping their people to take the lead on social impact initiatives and support the causes that matter to them personally. 
READ HOW THE U.S. PRESIDENTIAL ELECTION AND OTHER NOTABLE TRENDS WERE MAJOR CATALYSTS FOR THIS SHIFT IN GIVING.