Becoming an Employer of Choice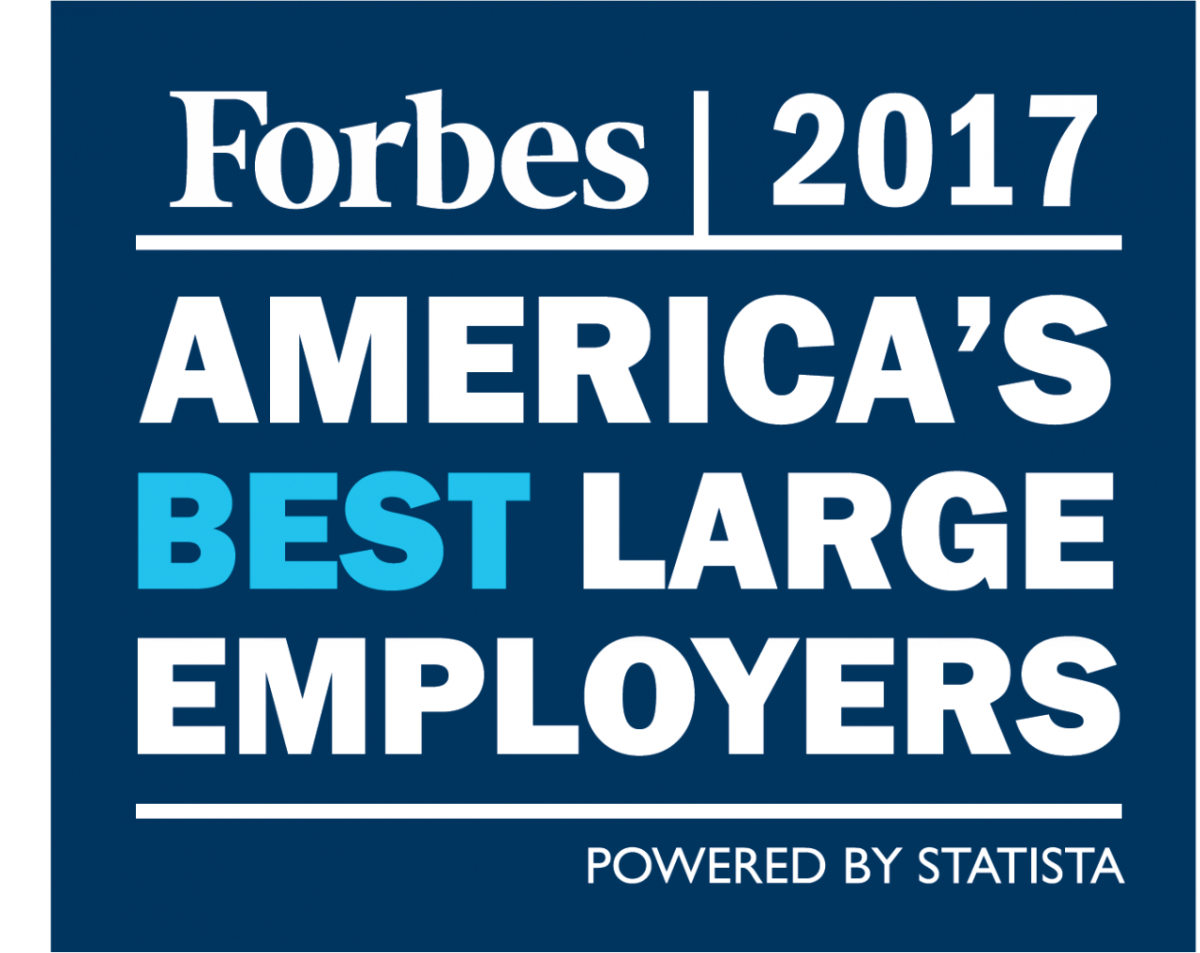 Whether it's providing training, the right tools and resources for the job, growth and development opportunities or celebrating achievements, at Republic Services, we believe in making our people feel welcomed and valued. We believe this brings out the very best in our people and it attracts the best possible outside talent. It is why we have become an employer of choice.
When employees are engaged, it means that they are in alignment with the company's vision, mission and values – it means they enjoy their job, where they work, their coworkers and they are motivated to achieve goals that represent a shared "higher purpose."
Together, we are leading the way within our industry, and receiving notable recognition for our sustainability achievements.
Republic was named to Forbes America's Best Large Employer 2017 List, an employer ranking based on the results of an independent survey conducted among 30,000 U.S. workers at companies and institutions across the country. Republic is the only recycling and solid waste company named to this year's list.
Republic was named to the 2017 World's Most Ethical Companies® List by the Ethisphere Institute, a global leader in defining and advancing the standards of ethical business practices.
Republic recently earned a top score of 100 percent and the distinction of "Best Places to Work for LGBTQ Equality" on the Human Rights Campaign Foundation's 2018 Corporate Equality Index (CEI), a national benchmarking tool on corporate policies and practices pertaining to lesbian, gay, bisexual, transgender and queer (LGBTQ) workplace equality. Republic is the sole recycling and solid waste collection provider to achieve a top score of 100 percent.
To learn more about Republic's recent awards and recognitions, and what differnentiates the Company from other employers, visit their media room at:http://media.republicservices.com/ or view the most recent version of the Company's Sustainability Report at: https://www.republicservices.com/cms/documents/sustainability_reports/2016_Sustainability_Report_Mobile.pdf