Barclays Accelerator: 0 to 100 in Three Years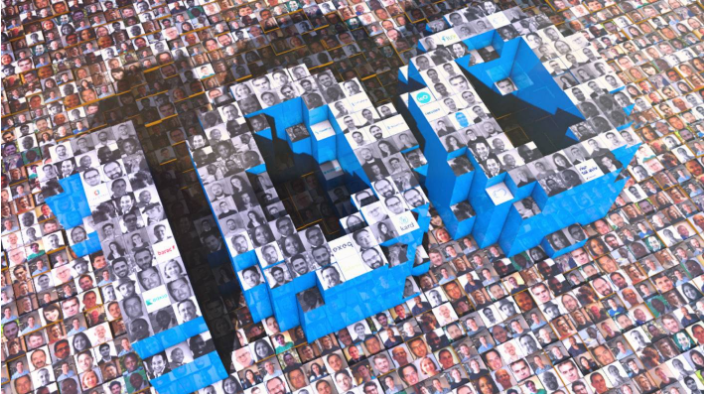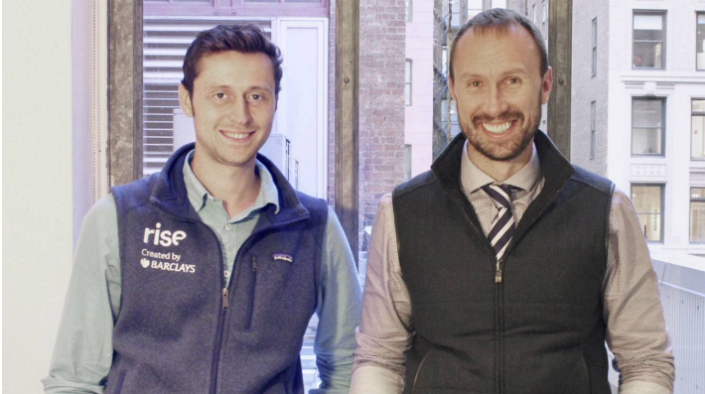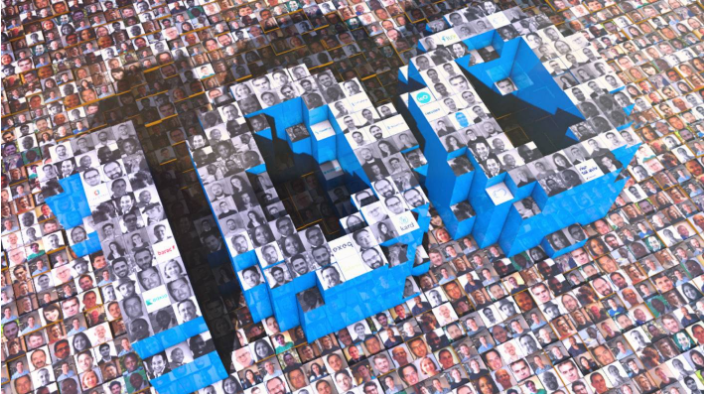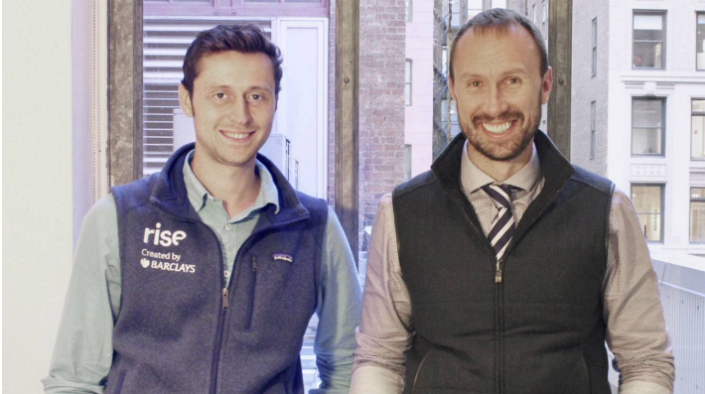 Originally published on Barclays
As Barclays' global fintech programme, the Barclays Accelerator, powered by Techstars, celebrates the graduation of its 100th company, we talk to three Barclays leaders about partnering with the disruptors – and helping define the future of finance.
John Stecher, Group Head of Open Innovation and Rise: For Barclays, The Accelerator gives us the ability to interact with highly motivated, highly innovative founders who are excited about their ideas. Participating in the Accelerator allows us to help these companies shape those ideas and watch them grow. To do that, and to do it at scale, is pretty rare. We can bring subject-matter experts in and get ambassadors from all parts of the business in to further this growth. We want to see them bloom and become successful because ultimately they'll define a lot of the future of finance. I like to think of it as getting your MBA in 13 weeks.
"We want to see these highly motivated teams bloom and become successful because ultimately they'll define a lot of the future of finance."
Lubaina Manji, Director, Open Innovation: What it also enables us to do is take some problem statements or focus areas that have been identified in Barclays and look at new and different ways to solve them outside of what we traditionally build ourselves.
JS: The real underlying commitment of the Accelerator is to the companies who walk through the door. Seeing them flourish is really what this is about and how we benefit Barclays is secondary. But for Barclays, working with people who are so motivated and driven means the Barclays ambassadors, champions and mentors can take some of the energy back into their own teams and say: "Here are some cool ideas or thought processes that I saw and we could replicate…"
Stefan Dicker, Accelerator Lead, New York 2017 Cohort: It's a catalyst for further solutions.
JS: It's also a catalyst to foster more creativity inside the walls of Barclays.
LM: And it shows people the part of the possible, so they're not just thinking about how they become more efficient or sustain what they're already doing – it's enabling them to go beyond that and consider where they should be going, and where we should be deriving new income, markets and customers in the next five years. It isn't just a thirteen-week relationship – we want to see these companies grow and flourish and scale. We have a long-term commitment, and that's now backed up with equity investment.
New viewpoints: mentorship is a two-way street
SD: When Barclays colleagues interact with the Accelerator cohort, they get an entirely new viewpoint of what it means to be in finance. In New York, they're used to being in a very traditional corporate or investment banking environment, and coming down to Rise and participating with these companies allows them to look at problems in a different way that they possibly hadn't thought of before. They're able to see new and innovative solutions that they can take back to their desk, and create additional solutions on top of that.
LM: This isn't just an isolated part of Barclays, it is Barclays, and we owe a great debt to all the colleagues who've been engaged and helped out. We couldn't have reached this milestone without them. We've brought them to the table and given them a platform to bring their own expertise and help these companies – as well as the other way around – with us learning from them in letting the ideas and energy of the entrepreneurs getting us to think about more than just the day job.
JS: We do tours for the teams in London and New York, and it's a great opportunity for colleagues to see how our companies work differently. People at most banks are used to going to work in the same way, in the same building, with the same team structure. It's reinvigorating to see a team of ten people sit in a glass room and just work together to get everything done. It shows what people can achieve when they're motivated and focused around a single goal. Our colleagues can then take that back and apply it in their own environment. Part of my job is to figure out how we foster more of that internally, so Barclays doesn't only get contracts or future concepts out of the Accelerator, but also different ways of working that move the bank forward faster.
"Four years ago, fintechs were setting themselves up to 'destroy the banks'. Now they're much more willing to partner and grow with us, rather than replace us." 
Partners at the gate: From disruption to working together
LM: The hundreds of applications we get give us a broad reflection of the marketplace. When we first started in 2014, it was all about payments. Then we had a boom in applications involving blockchain and cyber security. Now we're seeing more in the areas of open banking as well as machine learning and artificial intelligence in its broadest sense. I wouldn't say there's a "technology of the year", but what we do get out of looking at the applications is an insight into what seems to be bubbling up, and it's helpful to be able to take action on that if we need to.
JS: A lot of the early movers in this space looked like they were out to destroy the banks and were treated unfairly at first. As they realised how big the mountain was to climb – from a compliance, regulatory and legal perspective – they saw the value of partnering with the banks, and the banks saw the value of partnering with them.
We've arrived at a good relationship where there's trust, and the banks can use these start-ups to see what's going to happen in the marketplace, while the start-ups see the banks as subject-matter experts keeping them, as well as everything else, from not ending up in legal trouble.
LM: Four years ago, we were hard-pressed to attract some companies, because fintechs then were setting themselves up to "destroy the banks" and take down the incumbents. Now they're much more willing to partner and grow with us rather than replace us.
Rise around the world: a global pipeline
JS: The reality is that good ideas for the future of finance can come from anywhere. There's no geographical boundary. Being able to run this programme globally helps diversify the thought process and allows us to see the best of the best around the world.
LM: The location is not necessarily the be-all and end-all. However, I think what we get out of having a global set of Accelerators is that companies in the local areas often see us as a really good inroad into New York or London, where they're typically looking to expand.
SD: In addition, the training they get – the mini MBA – has prepped them to go out in the world and raise finance, increase their customer pipeline and sales volume, leading to a more successful company down the line. Investors recognise the value of a Barclays partnership and it shows through in the continued investment that comes to almost all the companies in our portfolio.
Looking forward: extending the programme's reach
JS: For 2018, we're going to keep concentrating on our main hubs but extend the global footprint of the companies we source. With help from Techstars, we'll be pounding the pavement to drum up companies from more cities so we have a broader set of ideas. Also, if we want this to continue to be successful and keep growing, we want to exploit different ways to run virtual Accelerators in other cities globally – but it's a case of walk, not run.
I think the growth of the programme has been exceptional, and the difference made to the companies involved and the wider fintech community has been outstanding.
LM: With a few companies per cohort, it's blindingly obvious that they're going to do well. We're always looking for them, and making sure we commit and nurture them in the long term.
JS: The future has a lot of bright spots as we look forward to seeing these companies grow and a return on all the emotional, intellectual and capital investment we've put into them. The ability for Barclays to reap some of the rewards from taking these companies along – be it in contracts, idea sharing or investment returns is something that will come into sharp focus.
Amazing work has been done. It's been a great road to get here, and the road stretches out to a place where there are a lot of things that will positively impact the bank.
In Their Own Words
Five Accelerator graduates describe what the programme has meant to them:
Tricia Martinez – CEO, Wala "I wanted a programme that not only leveraged the resources and network that Barclays and Techstars offered, but also brought in potential customers. We could get an understanding of what it's like to work with a bank and how to get access to important stakeholders who could help us streamline our product. The contacts we made at the Accelerator have continued to be a network for us. It opened up the door to many other opportunities."
Matty Cusden-Ross – CEO, Flux "The Accelerator gives you on the one side, people who can help you refine, grow and structure your business and on the other side, access to this powerhouse bank which can help you take all those concepts and implement them in the real world. It's been a beautiful combination for us. We're looking at this from a global perspective. It's not a question of if this technology will become ubiquitous, it's a case of how."
Jason Grad – CEO, Bstow "It was really interesting that a bank was taking on a social impact programme and saw the same value for customers that we did. We decided the best way forward would be to collaborate with the bank."
Frank Schuil – CEO, Safello "The Accelerator gave us unprecedented access to key people within Barclays. This helped us discover how best we could work with a financial services institution, both during the programme itself and into the future."
Karl Viertal – CEO, Alyne "As a young team, we would never have been able to achieve what he have if we were on our own. Engaging with other highly competitive teams has given us a huge amount of inspiration."
John Stecher is Managing Director, Group Head of Open Innovation and Rise at Barclays. He has a breadth of experience in financial services across technology and product design for capital markets, collaboration systems, and most recently development of a next generation loan platform for Goldman Sachs. Previous to his role at Goldman, he led application development, architecture and strategy for Software Group at IBM and filed 45 patents as a master inventor for the firm. 
Lubaina Manji is Director, Open Innovation External Programmes at Barclays. Lubaina joined Barclays in 2006 in a senior position in IT Governance. Since taking up her current role, she has overseen and mentored the Accelerator programmes in London, New York, Cape Town and Tel Aviv, and launched seven Rise communities worldwide.
Stefan Dicker, Accelerator Lead, New York 2017 Cohort, brings two and a half years of experience within the Group Innovation Office to lead the Barclays Accelerator New York cohort of 2017. With a background in IB Technology and a degree in Mechanical Engineering from RPI, Stefan takes a systematic and logical approach to working with early stage companies to grow and scale their businesses.