Avnet and Arizona State University Invite Enterprising Students to Compete in Second Annual ASU Innovation Open
Visionary student ventures from across the country are invited to compete for a $100,000 grand prize to further their new technology innovations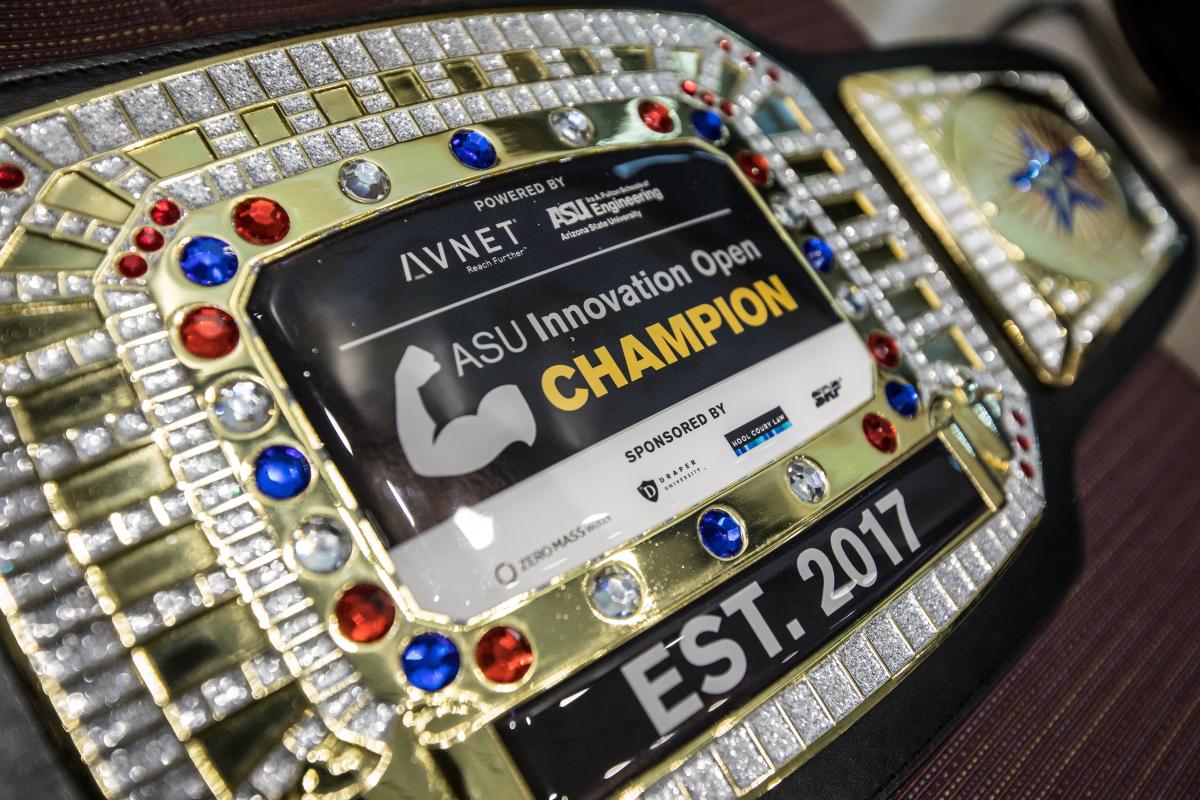 PHOENIX, August 29, 2017 /3BL Media/ --  Avnet (NYSE: AVT), a leading global technology distributor, in partnership with Arizona State University (ASU) and the Ira A. Fulton Schools of Engineering, are accepting applications for the 2018 ASU Innovation Open (ASUio), a multi-round competition that supports student ventures from across the United States in driving technology innovation and entrepreneurship. Students will compete for a grand prize of $100,000 to continue development of ventures powered by new hardware technologies. Interested teams should apply online and will be accepted through October 29, 2017.
"There's no doubt that the students of today will shape the world of tomorrow. Avnet is delighted to continue its partnership with Arizona State University to support student innovations and drive the future of technology. The ASU Innovation Open underscores our commitment to supporting entrepreneurs and startups, big and small, through every stage of the product lifecycle," said MaryAnn Miller, senior vice president, chief human resources officer, and global marketing & communications for Avnet. "The ASU Innovation Open is designed to provide enterprising students from across the country with experiences they can take with them through their careers, and we could not be more thrilled to see the ventures they are developing."
"The Innovation Open is a terrific example of ASU's commitment to supporting entrepreneurship in all of its forms," said Fulton Schools of Engineering Dean Kyle Squires. "The success of last year's inaugural competition was due in large part to the leadership and commitment of Avnet, along with other dedicated sponsors and ASU colleagues. We are looking forward to drawing an even broader range of competitors as we move forward."
The ASUio is open to all current university students from any academic discipline. Submissions must include a five-minute video pitch that discusses the problem solved by the team's technology, as well as the overall competitive landscape, business model and team makeup.
The ASUio will take place in three rounds:
First Round: All applicants will be evaluated by entrepreneur judges with entries narrowed to 15 semi-finalists who will advance to the next round.
 
Semi-Finals: On December 9, 2017, semi-finalists will present their projects in person before a select panel of expert judges at ASU SkySong in Scottsdale, Ariz. Five finalists will be selected to advance to the finals.
 
Finals: Finalists will deliver in-person pitches before a panel of judges during the Final Demo Day at the Waste Management Phoenix Open on February 2, 2018, in Scottsdale, Ariz. In addition, finalists will get to participate in a VIP experience. One student venture will be awarded the $100,000 grand prize.
For more information on the ASUio, to submit an application, or for the list of rules, please visit www.winasu.io.
Follow Avnet on Twitter: @Avnet 
Connect with Avnet on LinkedIn: http://www.linkedin.com/company/avnet 
Connect with Avnet on Facebook: http://www.facebook.com/AvnetInc
All brands and trade names are trademarks or registered trademarks, and are the properties of their respective owners. Avnet disclaims any proprietary interest in marks other than its own.
About Avnet
From idea to design and from prototype to production, Avnet supports customers at each stage of a product's lifecycle. A comprehensive portfolio of design and supply chain services makes Avnet the go-to guide for innovators who set the pace for technological change. For nearly a century, Avnet has helped its customers and suppliers around the world realize the transformative possibilities of technology. Learn more about Avnet at: www.avnet.com.
About the Ira A. Fulton Schools of Engineering
The Ira A. Fulton Schools of Engineering at Arizona State University include more than 20,300 students and more than 330 faculty members who conduct more than $100 million in annual research, spanning a broad range of engineering, construction and technology fields. Our six schools offer 25 undergraduate and 39 graduate programs on ASU's Tempe and Polytechnic campuses and online. The schools' research and educational programs emphasize problem solving, entrepreneurship, multidisciplinary interactions, social context and connections.
Avnet
Maureen O'Leary, 480-643-7499
Maureen.OLeary@avnet.com 
or
Arizona State University
Terry Grant, 480-727-4058
Theresa.Grant@asu.edu 
or
Brodeur Partners, for Avnet
Jamie Ernst, 480-308-0286
jernst@brodeur.com