AT&T Aspire Accelerator: Where Are They Now?
By Scott Lininger, Bitsbox co-founder, AT&T Aspire Accelerator Class member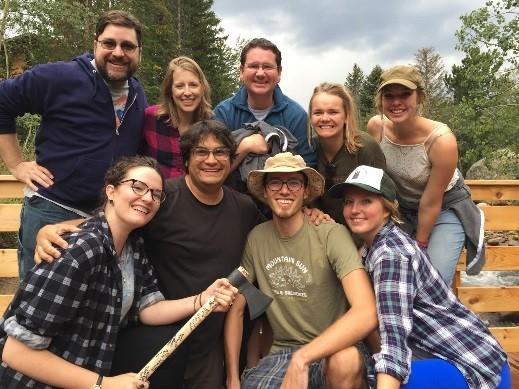 Feb. 17, 2017 will forever be burned into my mind. The Bitsbox team had that date circled in red on the calendar for months prior. It's the day some of us sweat through our shirts and others found comfort in raiding the snack cabinet. Feb. 17 was the day our pitch to Shark Tank investors aired on TV.
Bitsbox provides monthly subscriptions to coding projects that teach grade-schoolers to program apps. As a start-up founder, Shark Tank felt like the holy grail of pitching investors.
Spoiler alert: We left the Tank without a deal. For months leading up to the air date, we prepared for millions of viewers to watch us "lose" on air. But we had our fingers crossed the exposure would still lead to a spike in sales.
And it did. This shark bait felt far from defeated.
After graduating from the AT&T Aspire Accelerator in 2016, we had a lot to look forward to in 2017. The Accelerator works with organizations that use technology to help students succeed. It connects business owners with resources, services, expertise and relationships needed to drive change in how we learn.
We didn't stop after swimming in the shark tank. We also supported AT&T Kids Coding Camps where AT&T employees and their children tried Bitsbox together. It was a great opportunity to encourage kids to not only learn about coding, but to consider computer science in their future careers.
The coding camps spread around the country and really ramped up ahead of the Girl Scouts U.S.A's national convention: G.I.R.L. 2017. AT&T was a convention sponsor and invited Bitsbox to join in the fun. My co-founder Aidan presented Bitsbox to a room full of young women eager to learn about computer science. AT&T donated dozens of Bitsboxes so the girls could continue their app-building at home.
In just a few short months, we reached millions of parents and thousands of kids from these incredible opportunities.
Together, our team learned hard lessons about staying laser focused, the challenges of scaling marketing channels and the optimal ways to work as a team.
Despite these tough lessons, our team has seen over 200% year-over-year revenue growth, introduced Bitsbox to hundreds of thousands of new kids, and most importantly – had a lot of fun doing it!