Atlas Copco Partners with CAN'd Aid to Provide Clean Drinking Water for Communities in Need
Atlas Copco Partners with CAN'd Aid to Provide Clean Drinking Water for Communities in Need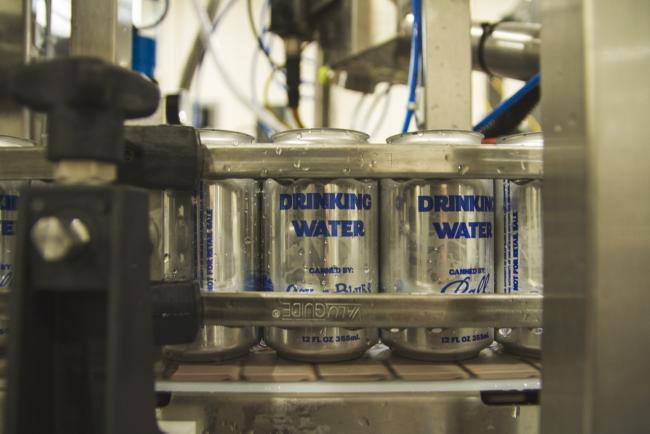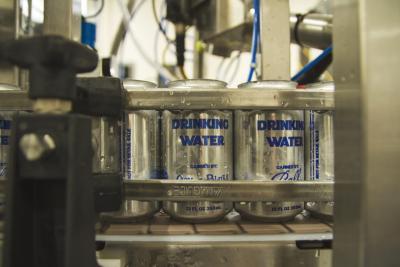 Monday, December 11, 2017 - 11:40am
ROCK HILL, S.C., December 11, 2017 /3BL Media/ -- Atlas Copco, a leading provider of sustainable productivity solutions, has partnered with the CAN'd Aid Foundation to support the non-profit's TOWNS program, which helps rebuild cities after disasters and provides families with clean drinking water. With Atlas Copco's donation of $50,000 dollars, CAN'd Aid has been able to supply 96,000 cans of water to victims of Hurricane Maria in Puerto Rico.
"Atlas Copco is committed to projects that provide clean drinking water to communities all over the world," said Erik Arfalk, Vice President of communications and branding at Atlas Copco. "Our continued partnership with CAN'd Aid gives us the opportunity to help disaster-stricken areas by quickly getting safe drinking water to those in need."
CAN'd Aid is a non-profit committed to doing good in communities across the U.S. through three program areas in addition to TOWNS which include: TREADS + TRAILS, TUNES, and LOVE YUR MAMA. To promote healthy living and an appreciation for the outdoors, TREADS + TRAILS organizes bike builds + donations for less-fortunate kids, works to increase trail access and partners to build multi-use trails across the country. TUNES focuses on making a difference through music, arts and culture, whereas Love Yur Mama pays homage to Mother Earth with local cleanup efforts and the "Crush It Crusade" recycling initiative.
"The funding from Atlas Copco is a tremendous gift that allows us to provide clean drinking water to even more communities in need," said Diana Ralston, Executive Director of the CAN'd Aid Foundation.
For more information about the CAN'd Aid Foundation and its four program areas, please visit candaid.org.
Atlas Copco is a world-leading provider of sustainable productivity solutions. The Group serves customers with innovative compressors, vacuum solutions and air treatment systems, construction and mining equipment, power tools and assembly systems. Atlas Copco develops products and services focused on productivity, energy efficiency, safety and ergonomics.  The company was founded in 1873, is based in Stockholm, Sweden, and has a global reach spanning more than 180 countries. In 2016, Atlas Copco had revenues of BSEK 101 (BEUR 11) and about 45,000 employees.
CAN'd Aid Foundation
CAN'd Aid is all about spreading people powered do-goodery through Towns, Tunes, Treads + Trails and Love Yur Mama efforts nationwide. Since its 2013 inception, one million cans of water have been shipped to communities in need post-disaster, over 1,200 bikes have been built, more than 500 instruments have been donated and the equivalent of 18 million cans were recycled. To donate, join the do-goodery or find out more, please visit www.candaid.org.