Are You Ready for an Accelerator?
By Nasir Qadree, Associate Director of Social Investments, AT&T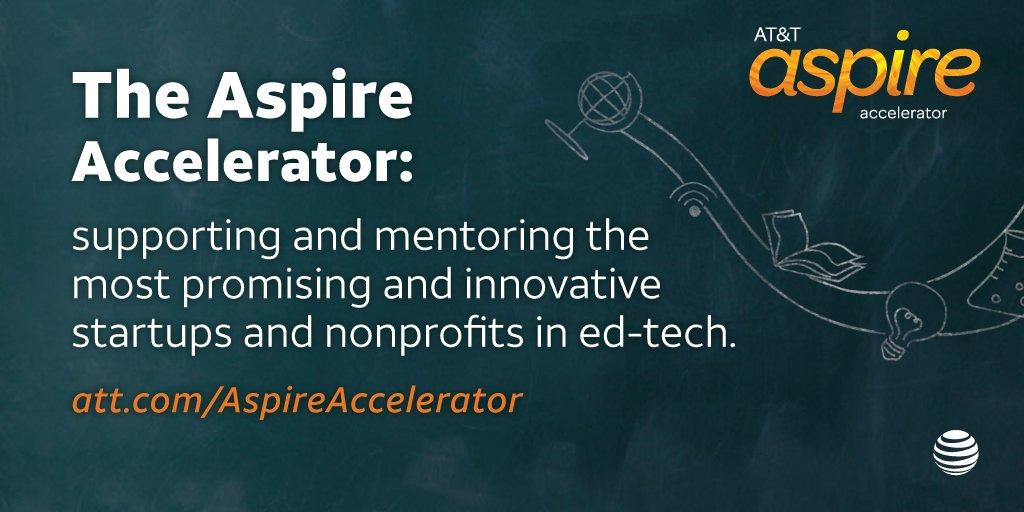 Building a company is incredibly hard... and incredibly rewarding. I know from experience. Before working at AT&T, I supported a portfolio of start-ups at a venture capital firm. There's nothing quite like making an idea a reality and seeing its impact on others.
t is important to have the appropriate resources to help operations and impact grow. More and more incubators, accelerators, private foundations and venture capital funds are available to provide those resources. Take the AT&T Aspire Accelerator, for example. It works with organizations that use technology to help students succeed, strengthen schools and communities, or prepare learners for employment.
Selected companies participate in a customized 6-month program and receive financial support, mentorship and other resources. (Applications for the 2018 class are open now through Jan. 27!)
But how do you know if an accelerator is right for your startup? Here are my 3 tips for knowing if you're ready for an accelerator.
You've identified your go-to-market strategy. Once you know your target market, you must have a plan to reach them. An accelerator can help you discover new channels to reach your customers and identify the factors to consider in selecting the best channels.
You lack sector expert champions. Now that you're ready to grow your company, it's important to recruit committed advisors that add to your credibility. These are typically serial entrepreneurs or sector experts. They can help you attract customers, potential employees, investors and other partners to get your startup off the ground. With strong networks, accelerators identify thought leaders – and serve as connecters between entrepreneurs and advisors.
You've hit a wall fundraising from family and friends. Now that you've tapped your family and a host of friends, it's time to explore other funding vehicles. An accelerator can be hugely beneficial by preparing you to pitch and answer questions from potential investors. An accelerator can also connect you to investors who are interested in supporting companies like yours. 
There is no one path to success. However, if any of these tips apply to your business, an accelerator may be a good next step.
If so, and if you're on a mission to use technology to help every student achieve success, I hope you'll consider applying to the AT&T Aspire Accelerator.