Apparel Industry Stands by the Higg Index
By Alexandra Rosas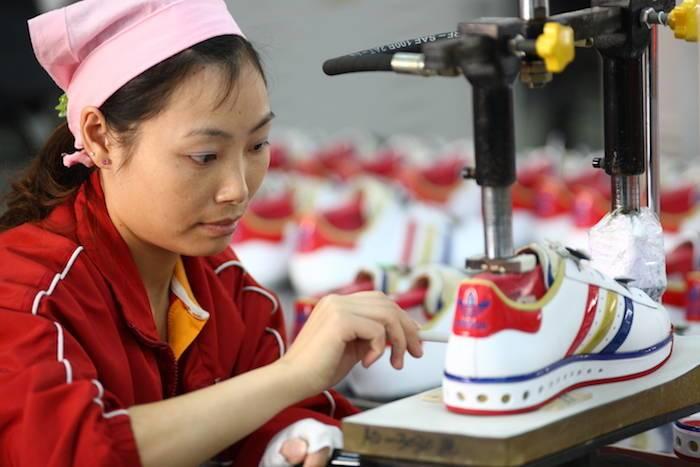 Originally published on TriplePundit
It's hard to imagine two brands more different  than Walmart and Patagonia, yet in 2009 they aligned their unique strengths and issued a call to the industry. In an invitation to some of the world's largest retailers, then Walmart chief merchandising officer, John Fleming, and Patagonia founder Yvon Chouinard proposed an industry collaboration unlike any attempted before. The idea was to join competitors together to develop an index to measure the environmental impact of their products. The benefits, if the idea was successful and didn't implode before it even got off the ground, would not only be at the individual company level, but would transform the industry.
With some very determined leaders willing to prioritize progress over risk, the first meeting of the Sustainable Apparel Coalition (SAC) in 2010 included Patagonia, Walmart, Target, Gap, Kohl's, Levi's, Nike, JCPenney, Esquel, H&M, Hanes, Li & Fung, Marks & Spencer, The Otto Group, Timberland, Duke University, the EPA, the Environmental Defense Fund and nonprofit labor-rights group Verite. Now, nearly ten years later, the SAC is a multi-stakeholder initiative based in San Francisco and Amsterdam, comprised of more than 200 global brands, retailers, manufacturers, government organizations, non-profits and academic institutions. And the Higg Index – that pesky ambition to "create a single approach for measuring sustainability in the apparel sector" — is now the industry standard for assessing environmental and social sustainability throughout the value chain.
The Higg Index is developed solely by SAC members and offers a tool for each step along the value chain, from design and production to manufacturing to logistics. As a suite of tools, the Higg Index is a one-stop-shop tracking, measurement and analysis system for any apparel, footwear or textile company to organize its sustainability priorities — no matter the size or level of in-house sustainability expertise. Not only does the Higg Index help businesses reduce negative environmental impacts from the earliest phases of design, it also increases efficiency by creating an industry standard, helps improve positive social labor practices, and offers a roadmap for continuous improvement.
"Our members are pioneers in how they think about their brands," said Jason Kibbey, SAC CEO. "They are constantly exploring about how to be more efficient for the bottom line, yes, but also how to be smarter for the planet, how to be kinder to the people who make their goods, and how to produce quality products that consumers want to buy and wear."
Value of Global Collaboration
Through extensive year-round collaboration, SAC members develop the tools that comprise the Higg Index. Working together, members continuously create, test and enhance modules implemented in various parts of the value chain. From apparel or footwear design to material selection to chemical management to product distribution, the Higg Index empowers users with confidence in quality and credible data along every step of the supply chain. "We're proud of the work of our suppliers to achieve efficiencies while reducing the environmental impact of our supply chain and improving their Higg performance," Jeannette Ferran Astorga, Vice President of Corporate Responsibility at Ascena Retail Group, parent company of Ann Taylor and LOFT brands, said.
The way in which brands, in particular, participate in development of the Higg Index is most remarkable. It is not unusual for members to be fierce rivals in the marketplace, but when they come together within the SAC, their differences don't get in the way of their support of the SAC mission to transform the industry. Instead, members focus on the SAC's vision to collaboratively devise tools that help improve the entire value chain. "People are buying more clothes and throwing them away faster than ever before," Kibbey said. "Through the hard work our members do, we are thinking about the lifecycle of clothing from the initial inputs to the end of life experience. That's the kind of transformation our industry needs."
Brands see the value in the membership as well. "The SAC is our most valuable partnership for pursuing a focused sustainability strategy," Colleen Vien, sustainability director at Timberland, said. "Our collaboration on the Higg Index is a 'one-stop-shop' for tools, expertise and other resources."
Transparency Matters 
As customers seek greater clarity from the brands they support, the SAC anticipates the Higg Index will continue to play an increased role in the value chain. "You can't be halfway transparent," Kibbey said. "Participation in the Higg Index creates an expectation that brands, retailers and manufacturers will align their processes with business goals and customer expectations. Everyone benefits."
Adidas has used the Higg Index for all its strategic tier one suppliers since 2014 and has committed to roll out the tool to all its tier two suppliers in 2018, upon the launch of the updated Higg Facility Environmental Module (FEM), which is expected in November. Tracy Nilsson, Senior Director Social Environmental Affairs at adidas, sees the difference collective efforts can make in the push for increased sustainability across the supply chain. "We collaborate closely with our apparel supplier base," Nilsson said. As part of its Manufacturing Excellence program, adidas aims to achieve 50 percent water savings at apparel material suppliers by 2020. By educating manufacturers about best available technologies and processes, adidas strengthens suppliers' capabilities and improves water usage in the manufacturing of its products. "We know that we can only be successful if all of our partners throughout the supply chain contribute to our ambition," Nilsson said.
Companies have seen use of the Higg Index bolster their business ties, too. Starting in 2013, the team leading sustainability for Ann Taylor and LOFT asked its key strategic suppliers to complete the Higg FEM. As part of helping these suppliers apply the Higg Index, the company incentivized suppliers to perform energy audits and make savings pledges to reduce their energy use. Suppliers pledged to implement energy saving projects to collectively save more than $3 million by 2015. As a result, suppliers have implemented 250 energy savings programs that have saved them more than $3.5 million in energy costs.
"This program was a win-win for our suppliers and our business," Ferran Astorga said. Ultimately, the program enabled suppliers to operate a better, more efficient business and strengthened the retailers' partnerships with them.
Looking Ahead to Make Positive Change
On September 13, Patagonia again played a critical role in the evolution of the Sustainable Apparel Coalition when Rick Ridgeway, VP of Environmental Initiatives, helped kick off a campaign to sign up 10,000 new facilities in the Higg Index by the end of 2018.
"We're working towards a future where trusted sustainability information from the Higg Index is available to all decision-makers up and down the value chain, including consumers," Kibbey said. "It starts with brands that are willing to open their factory doors, share information with competitors and recognize that by prioritizing industry transformation, we all win."
To learn more about the Higg Index, visit http://apparelcoalition.org/the-higg-index/
For a full list of SAC members, visit http://apparelcoalition.org/members/
Image credit: adidas
Alexandra Rosas is the manager of member services and communications for the Sustainable Apparel Coalition.