Antea Group Releases Water Risk Assessment Methodology
Document Provides Detailed Approach for Reliable Risk Analysis at Local Watershed Level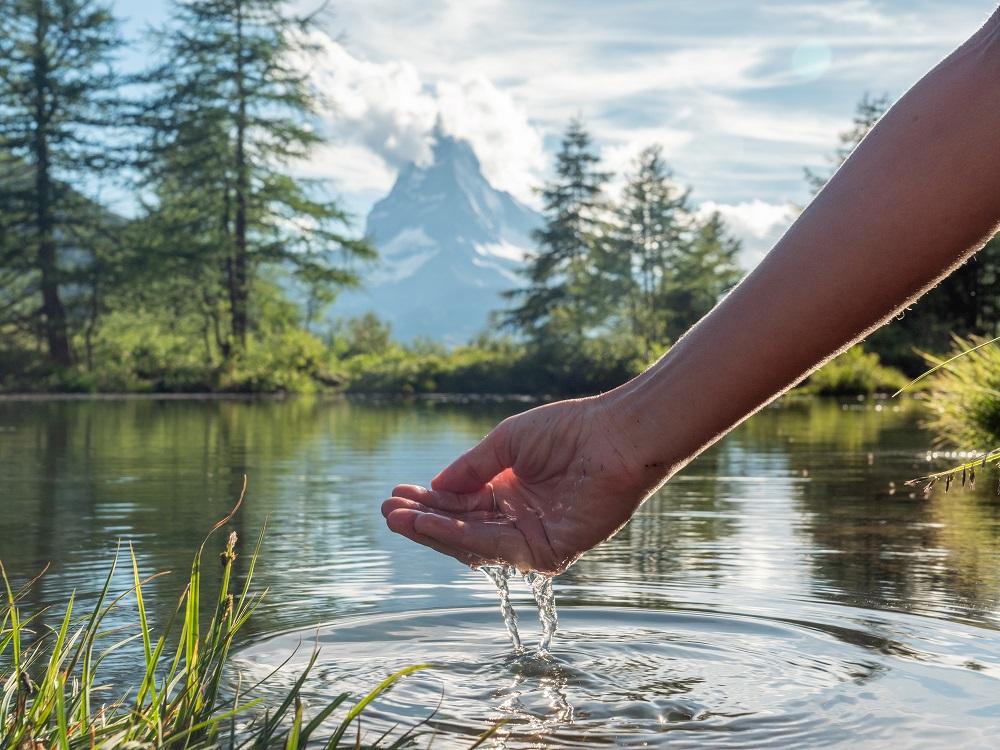 ST. PAUL, Minn., April 21, 2023 /3BL Media/ - Antea Group USA is excited to publish its methodology for conducting Water Risk Assessments, intended to help organizations identify and evaluate water-related risks at a portfolio level. The assessed risks include physical, regulatory, and reputational risks categories, and can be applied to identify a company's operational water risks within their facilities, shared water challenges at the watershed level across their supply chains, and the organization's enterprise water footprint due to their overall water management practices. Identifying, assessing, prioritizing, and mitigating these risks is crucial to help ensure business continuity on multiple levels.
What is a Water Risk Assessment?
Water Risk Assessments identify potential water-related risks for a company and its operations, which can serve as a baseline in setting water-related goals and determining mitigation actions. These assessments evaluate the relationship between water-related issues and how these issues translate into business risks. The results of a Water Risk Assessment allow companies to make informed decisions based upon a fuller understanding of vulnerability, hazards, and opportunities. Starting with a water risk assessment allows a company to be strategic, proactive, and agile in their policymaking and planning from both a local and global perspective.
How is Antea Group's Water Risk Assessment Unique?
Water is a globally shared resource, yet it is used at a hyper local level. Antea Group's Water Risk Assessment relies on world-class tools, such as the WRI Water Risk Atlas, which draw upon robust information and data sets. These tools employ a carefully designed set of scientific filters to converge on the most material risks, both current and potential, faced by an organization. In addition, the methodology leverages the Inogen Alliance, our global network of partners, to validate the results and provide local insights. By having local water experts engaged in the assessment process, organizations – no matter where they are in the world – benefit from a thorough understanding of the local water context, enabling them to make better business decisions related to their water stewardship programs.
"This methodology helps move the needle and empower clients to complete a water risk assessment themselves," says Erica Pann, Senior Project Manager and Water Stewardship Service Co-Lead. "Water is a globally shared resource, but intense pressures from global water scarcity, urbanization, and population growth are straining supplies. Without water, businesses wouldn't be able to operate. That's why every business, big and small, should conduct a water risk assessment to evaluate their water risk both as a business and for the betterment of the surrounding communities."
"A Water Risk Assessment can be leveraged to provide a multitude of insights," says Natalya Holm, Senior Project Manager and Water Stewardship Service Co-Lead. "It can be used to safeguard operations in the near term, help inform business objectives in the medium term, and begin water stewardship strategy development for the future. While our methodology highlights that a Water Risk Assessment can be a flexible and customizable tool to answer the most pressing water risk questions our clients have, our primary mission is to showcase the value of a Water Risk Assessment as a first step to water stewardship strategy."
The Water Risk Assessment Methodology is available for download below. For more information, or to discuss water stewardship strategy development, reach out to our Water Stewardship team.
About Antea Group
Antea®Group is an environment, health, safety, and sustainability consulting firm. By combining strategic thinking with technical expertise, we do more than effectively solve client challenges; we deliver sustainable results for a better future. We work in partnership with and advise many of the world's most sustainable companies to address ESG-business challenges in a way that fits their pace and unique objectives. Our consultants equip organizations to better understand threats, capture opportunities and find their position of strength. Lastly, we maintain a global perspective on ESG issues through not only our work with multinational clients, but also through our sister organizations in Europe, Asia, and Latin America and as a founding member of the Inogen Alliance. Learn more at us.anteagroup.com.
About Inogen Alliance
Inogen Alliance is a global network made up of dozens of independent local businesses and over 5,000 consultants around the world who can help make your project a success. Our Associates collaborate closely to serve multinational corporations, government agencies, and nonprofit organizations, and we share knowledge and industry experience to provide the highest quality service to our clients. If you want to learn more about how you can work with Inogen Alliance, you can explore our Associates or Contact Us. Watch for more News & Blog updates here and follow us on LinkedIn.