The Allstate Foundation Debuts Public Service Announcement Featuring Serena Williams to Urge Action to End Domestic Abuse
Video release marks start of the fifth annual Allstate Foundation Purple Purse® Challenge to benefit domestic violence survivors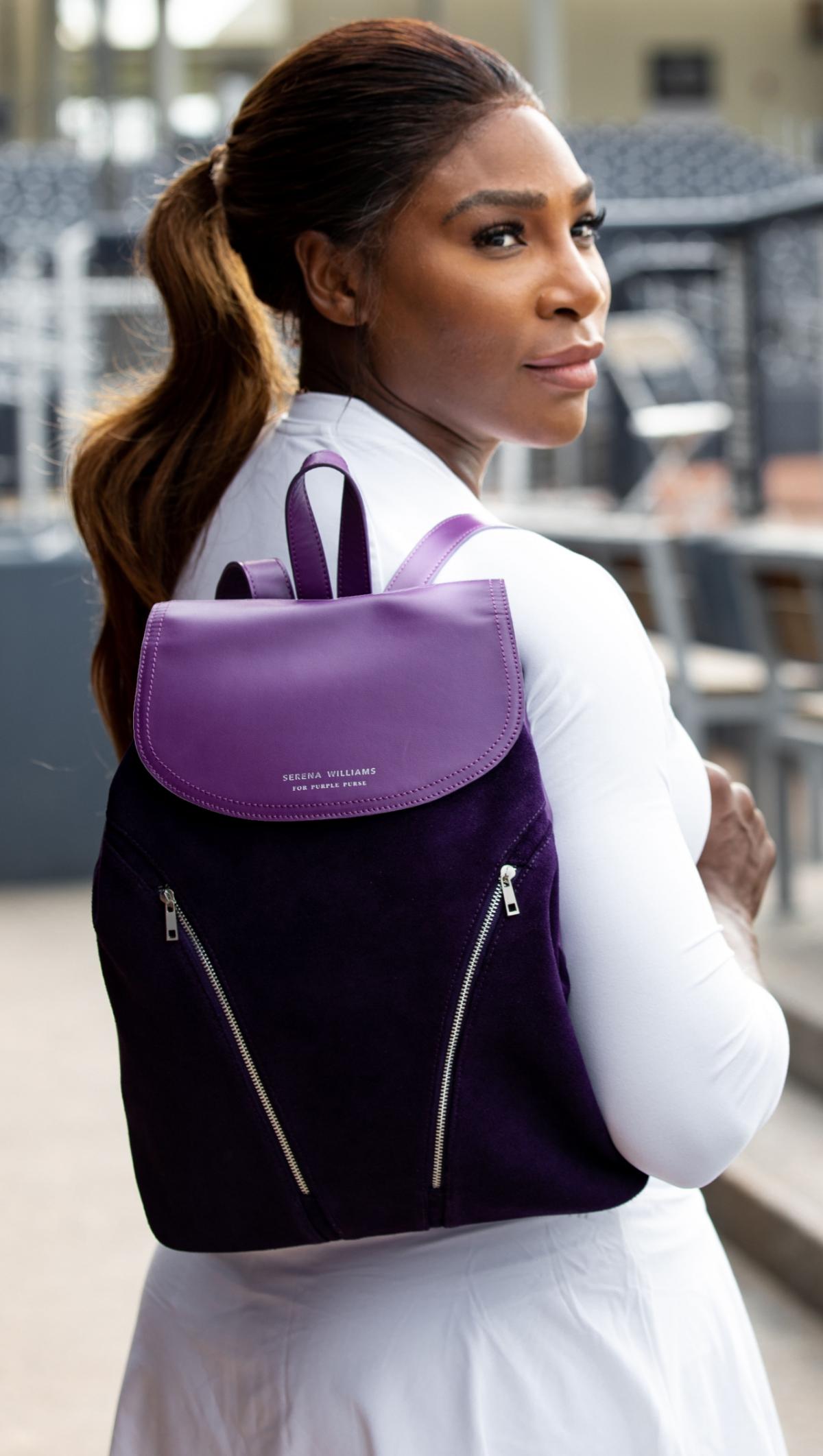 NORTHBROOK, Ill., October 3, 2018 /3BL Media/ – The Allstate Foundation, today debuted a public service announcement featuring tennis champion, philanthropist and Allstate Foundation Purple Purse program ambassador Serena Williams. Titled "Invisible Weapon," the new video aims to bring awareness to financial abuse, a controlling tactic frequently used by domestic violence abusers and one of the primary reasons victims stay in or return to abusive relationships. The urgent call for support for domestic violence survivors coincides with the start of the Allstate Foundation Purple Purse® Challenge, which takes place Oct. 2 – 31.
Propelled by a powerful narrative from Williams, "Invisible Weapon" dramatizes the differences between the clear visual signs of physical abuse and the invisible signs of financial abuse, exposing the hidden challenges victims face. The video closes with a call-to-action for people to help empower survivors in their communities.
"For more than a decade, The Allstate Foundation has put a spotlight on this devastating issue, stood up for the victims who have been silenced, and given hope to the survivors trying to break free," said Vicky Dinges, Allstate's senior vice president of corporate relations. "Everyone needs to care about this pervasive issue. With Serena joining us to deliver this important message in 'Invisible Weapon,' we hope more men and women will speak up about domestic violence and financial abuse and be compelled to end it – once and for all."
From restrictions on spending to ruined credit, the signs of financial abuse are often invisible, and many people don't even know it exists. According to a 2018 national public opinion survey conducted by The Allstate Foundation, nearly 50 percent of respondents are unaware that financial abuse is a form of domestic violence.
"I'm proud to speak up for women who can't use their voices, and let them know we're working to end the cycle of abuse," said Williams. "I hope that after viewing the video, people will be more aware of the hidden signs of financial abuse and they'll understand the need to help those who've been burdened by it."   
One way the public can take action is by donating to domestic violence nonprofits through the Allstate Foundation Purple Purse Challenge on PurplePurse.com. Many of these organizations are faced with immense funding challenges. On a single day in 2017, more than 11,000 calls for help from domestic violence victims went unanswered due to the lack of nonprofit resources and staff to address the victims' needs.
Championed by The Allstate Foundation, nearly 300 domestic violence nonprofits from across the U.S. are participating in the 2018 Allstate Foundation Purple Purse Challenge. Now in its fifth year, the annual fundraiser coincides with National Domestic Violence Awareness Month. Funds raised by participating nonprofits will go toward providing life-changing services for survivors and their families, such as financial aid and financial empowerment, emergency shelter and child care, and food and transportation.
To support the nonprofits' fundraising efforts, Williams designed a limited-edition purse. This year's unique design is a suede and leather purple backpack, which is a first of its kind for Allstate Foundation Purple Purse.
"A purse is symbolic of a woman's financial domain. We're thrilled Serena Williams took that to heart when designing the purse for the 2018 Allstate Foundation Purple Purse Challenge, and we're confident it will encourage an even greater number of people to get involved and support the participating nonprofits," said Dinges.
A select number of donors will win a Williams-designed purple purse during weekly sweepstakes. Every $10 donation made through the Allstate Foundation Purple Purse Challenge website will represent one entry into the weekly sweepstakes. 
In addition to the money that domestic violence nonprofits raise on their own, The Allstate Foundation has dedicated nearly $800,000 in incentive grants. There will be daily and weekly fundraising challenges, and at the end of the Challenge, the nonprofits that raised the most in their division can receive grand prizes up to $100,000. 
Since the Allstate Foundation Purple Purse Challenge began in 2014, it has raised nearly $10 million for state and local domestic violence nonprofit organizations. Since 2005, The Foundation has invested more than $60 million to help empower more than 1.3 million survivors.
If you or someone you know is in a domestic violence situation, call the National Domestic Violence Hotline at 1-800-799-SAFE (7233) or TTY 1-800-787-3224.
Purple Purse is a signature program of The Allstate Foundation, an independent, charitable organization made possible by subsidiaries of The Allstate Corporation. The Allstate Foundation works to create more prosperous communities where people are inspired and empowered to fulfill their hopes and dreams by breaking the cycle of domestic violence, inspiring the next generation of leaders, closing the nonprofit leadership gap and honoring Allstate volunteers. For updates on Allstate Foundation Purple Purse initiatives, follow Purple Purse on Facebook, Twitter, and Instagram. More information on The Allstate Foundation is available at AllstateFoundation.org.
###