Alliance Data Associates on the Frontline, Fighting Hunger Where It Lives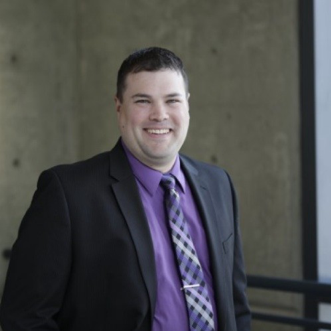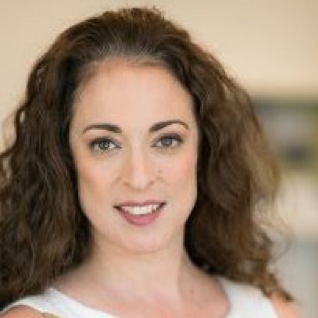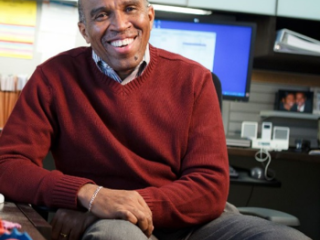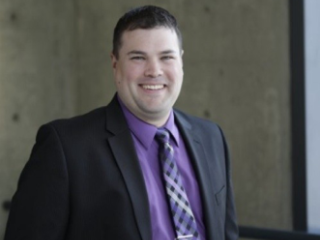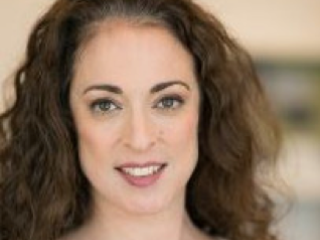 At Alliance Data, giving back to our communities is a common thread that connects and inspires us. Over the years, we've steadily increased our global community investment and volunteerism. Successful companies like ours must step up and use our expertise to strengthen communities and help create a future where our business and local economies can flourish.
In recognition of Hunger Action Month, we want to acknowledge a few of our associates who are passionate about ending hunger and have taken on leadership roles in their community food banks. Here are their stories:
Calvin Hilton, VP, Corporate Human Resources (Plano, TX):
I have served on the board for the North Texas Food Bank (NTFB) for nearly three years and now serve as Chair of the Governance Committee and serve as a member of the Executive Committee. I've always had a deep desire to serve meaningful causes. I've been fortunate in my personal and professional life and believe it's important to give back in a way that helps enrich the lives of underserved people. When Alliance Data made a significant financial commitment to NTFB, there was an opportunity for me to represent our company and it seemed like a great way to fulfill my personal community service goal.
One thing that makes NTFB's Hunger Free North Texas mission so vital is that most people don't recognize the face of hunger in their own communities. They are surprised to learn that 15 to 20 percent of North Texans are food insecure, even in our most prosperous communities. At NTFB, we are committed to bringing that number down to zero.
Serving on the NTFB Board goes well beyond sharing professional expertise. It's a hands-on job. We periodically go out and deliver meals and supplies to our clients in their homes. A few months ago I had the opportunity to meet an elderly lady who was confined to a hospital bed in her home. The joy and appreciation in her face to have someone visit, spend a few minutes with her, and simply care left a huge impression on me that I carry every time I think of our mission. The lady gave me one of her personal drawings -- a simple coloring book portrait that she had done while lying in her bed waiting for someone to visit and chat. It reminded me that we all have the potential to make a difference in people's lives.
Alliance Data has been a great supporter of the food bank. We were one of the first major donors to the new Perot Campus as well as to NTFB's ongoing mission. They even named their donor center in our honor. It makes me proud to tell people that I work here.
Roger Amore, Collections Operations Manager (San Antonio, TX)
Fighting hunger has always been dear to me — largely based on struggles my family experienced while I was growing up. There were times my mother needed assistance from our local food bank, and they were always there to ensure we had food on the table. That's the main reason I serve on the New Braunfels Food Bank Advisory Board. The New Braunfels Foodbank was opened in 2017 as an extension to the San Antonio Foodbank to address an underserved part of southeastern Texas, especially Comal and Guadalupe counties. The two food banks fight hunger in unique ways. For example, they grow produce at each location and provide educational programs to help families break the cycle of poverty.
The Advisory Board is responsible for community outreach, organization, and execution of awareness campaigns and fundraisers. I also get to roll up my sleeves and do the hands-on work. When Hurricane Harvey decimated large parts of the Texas gulf coast in 2017, I got a call asking for assistance to load pallets of relief supplies. Although our site had only been open for a few months at the time and was relatively small, we were able to get several volunteers and their families from both our new collections site and the CPC to come together with very little advanced notice.  
Alliance Data has supported my work with NTFB by giving me the flexibility to support the organization. They make it easy for me to attend meetings and organize monthly volunteer events for our San Antonio associates. The company also makes sizable donations that have a direct impact in my community. The New Braunfels Food Bank's kitchen is named after Alliance Data, and that brings a special sense of pride, because the kitchen will provide countless meals to children who need it the most.
It may sound cliché, but I have never before experienced working for an organization with values and a real culture that is etched into the fabric of who we are. Work should be more than a paycheck and working for an organization that is encouraging and supportive of my personal passions makes Alliance Data feel like a second home.
Dinah Garcia Tolley, VP of Customer Care (Albuquerque, NM)
The Road Runner Food Bank (RRFB) board provides leadership, governance and oversight. We approve strategic goals and objectives that support the success of RRFB's mission. We also approve and monitor RRFB's operating budget, financial development plan, and risk management plan. Beyond strategy and oversight, I assist the Development and Communication Committee by implementing community engagement initiatives and fundraising. I also volunteer in many food distribution events throughout the year.  
In short,  I am an ambassador for the organization. This is my second year of service and I am committed to 10 years on the board.
My personal service goal is to give back at a greater level, so joining the RRFB board was a natural fit. My family and I have been giving our time and treasure to RRFB for 20+ years. RRFB has an ambitious and worthy mission: to feed every hungry person today, seed partnerships that build self-sufficiency for tomorrow, and lead to achieve our vision of permanently ending hunger in New Mexico.
I have had so many positive experiences as an RRFB board member. One of the strongest happened while I was serving clients at a mobile food pantry distribution. There was a very young boy who was advocating for his mom in the food line. I was amazed that he knew how to navigate, assert himself and negotiate food quantities to ensure his family had what they needed. A boy his age should never have had to take on that responsibility. Thinking of that little boy reminds me why I volunteer. 
Another thing I truly value is advising on the Service Insights committee, which supports Alliance Data's "Data for Good" $500K grant to RRFB. This allows me to advise my company on the great work being done by RRFB and demonstrate how our funding is making a difference in New Mexico, addressing food insecurity and contributing to hunger research locally and nationally.  I'm proud to work for a company that aligns with my personal desire to give back to my community. Together, we are helping end hunger. Thank you, Alliance Data!
Read more about Alliance Data's global community investments and volunteerism.