Albertsons Companies Releases 2023 ESG Report
Company reports on "Recipe for Change" progress, including commitments to fight food insecurity and reduce carbon footprint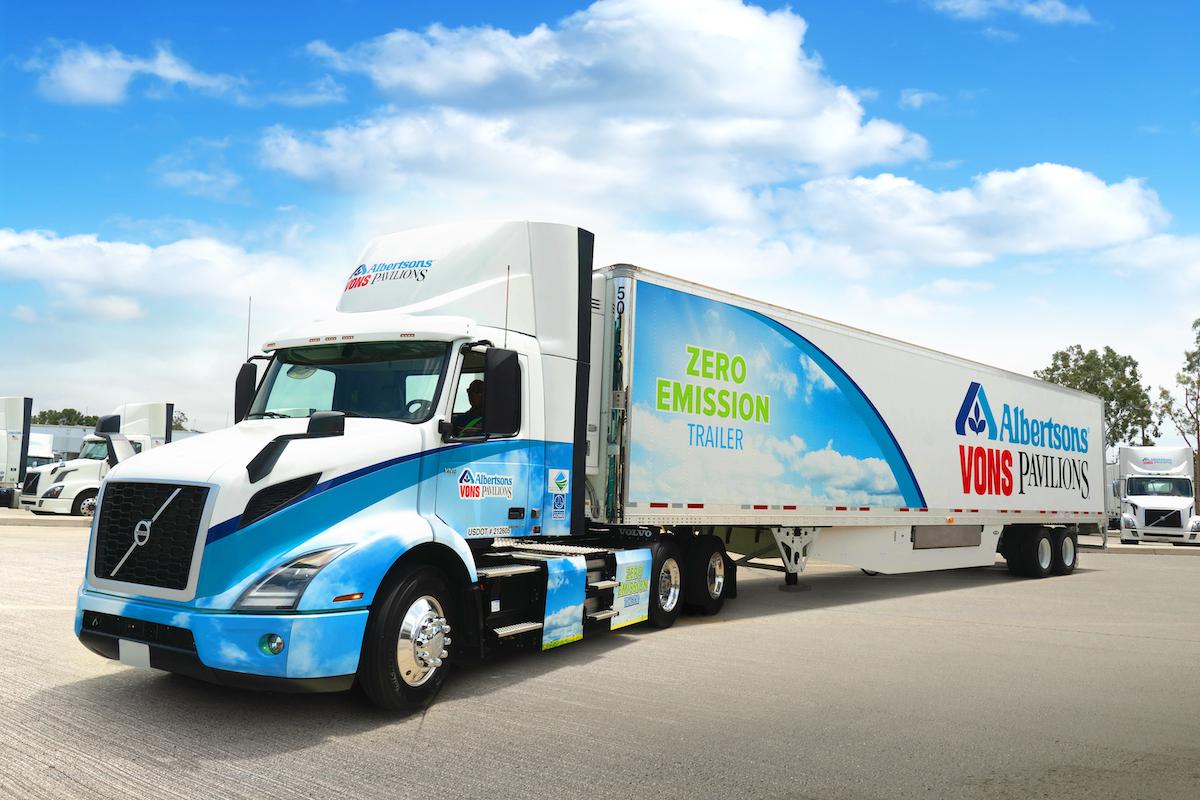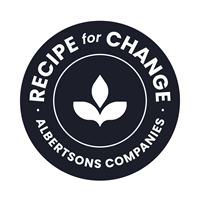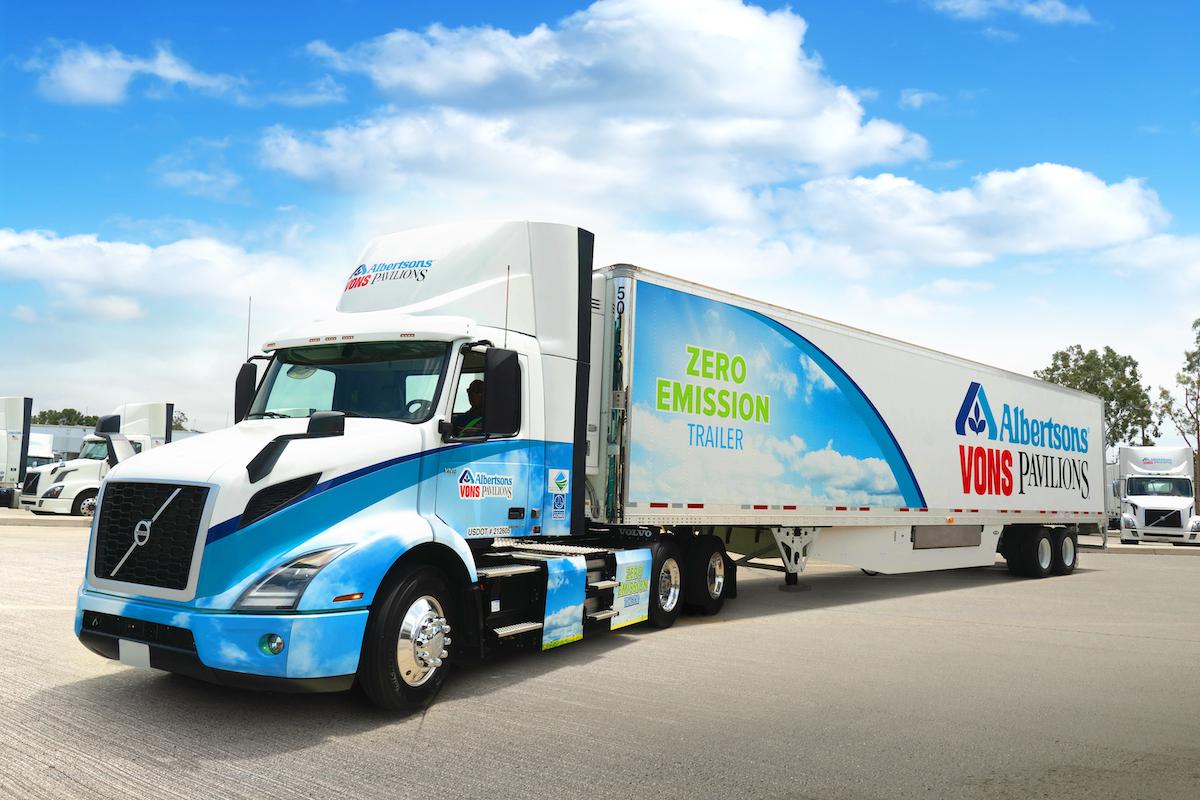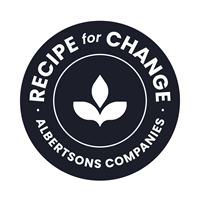 BOISE, Idaho, August 21, 2023 /3BL/ - Albertsons Companies (NYSE: ACI) today released its 2023 Environmental, Social and Governance (ESG) Report, highlighting the company's ESG progress and reaffirming its commitments to fight food insecurity in local communities and embed sustainability practices across its operations.
"Our latest report further solidifies our long-standing commitment to support the thousands of communities we serve and the planet we share," said Vivek Sankaran, CEO of Albertsons Cos. "In 2022, we made meaningful progress against our commitments, further aligning what we do with who we are as a company. We will continue to challenge ourselves to lead positive change as we build upon this momentum to create better lives, vibrant neighborhoods and a healthier planet."
In April 2022, Albertsons Cos. introduced its Recipe for Change framework, with strategies and goals designed to maximize the company's positive impact across four pillars: Planet, People, Product and Community. Building on a history of community giving and sustainable operations, Recipe for Change deepens the company's commitments to reducing carbon emissions, cultivating a diverse and inclusive workforce, eliminating food waste going to landfills, reducing unnecessary plastics and packaging and addressing food insecurity.
"The progress we saw in 2022 would not have been possible without the passion and dedication of our associates. Because of them, we made meaningful changes that improve business performance while reducing our emissions, building belonging with our team members, lessening food waste going to landfill and addressing food insecurity," said Suzanne Long, Chief Sustainability and Transformation Officer at Albertsons Cos. "In the year ahead, we plan to expand our engagement for Recipe for Change, including partnering with our vendors to drive industry change and increasing customer involvement in achieving our goals. By bringing others along on our journey, we can make change a reality."
Highlights from the 2023 ESG Report for fiscal year 2022 (unless otherwise noted) include:
PLANET –
Climate Action: Albertsons Cos. is committed to letting science and technology lead the way to reduce carbon emissions across its operations and value chain.
Reduced carbon emissions in operations by 21 percent between 2019 and 2022.
Completed more than 1,100 energy efficiency projects across its operations in 2022 to reduce energy demand. Projects included installing LED lighting retrofits, doors on refrigerated cases, building management systems and more.
Completed more than 85 refrigeration projects across its operations in 2022 to transition stores to lower global warming potential refrigerants.
Recycled more than 850 million pounds of cardboard and 27 million pounds of plastic film and bags in 2022.
PEOPLE –
Diversity, Equity & Inclusion: Albertsons Cos. is committed to cultivating a diverse workforce and fostering an inclusive culture that embraces differences and provides equal opportunity for all associates.
Launched a company-wide inclusion index, which enables associates to share their individual perspectives and help foster a culture where everyone is treated with courtesy, dignity and respect.
Launched the company's eighth associate resource group, DiverseABILITY, which focuses on providing awareness, celebration and opportunities for people with diverse abilities, their caretakers and allies.
Trained over 15,000 leaders through "Leading with Inclusion" workshops, designed to heighten awareness around bias and provide tools to support a more inclusive work environment.
PRODUCT –
Waste Reduction & Circularity: Albertsons Cos. is committed to eliminating food waste going to landfills, reducing the use of plastic and packaging in Own Brands products and accelerating a transition to a more circular economy.
Achieved the goal to provide standardized recycling communications on more than 7,000 Own Brands packaged products through How2Recycle labels and QR codes.
Leveraged innovative artificial intelligence technology across nearly all Albertsons Cos. stores to accurately order and produce the correct amount and assortment of products for customers and reduce unsold food.
Diverted more than 321 million pounds of food and trimmings from landfills through composting, innovative upcycling solutions and anaerobic digestion, which turns food waste into a rich soil supplement.
COMMUNITY –
Community Stewardship: Albertsons Cos. is committed to fighting food insecurity at a local level, so all neighbors can thrive.
Enabled 254 million meals through store food donations and Albertsons Cos. Foundation's Nourishing Neighbors program, totaling more than 950 million meals since 2019.
Raised more than $40 million through Nourishing Neighbors, enabling 188 million meals in 2022.
Improved access to nutritious food by rolling out a new online service for Electronic Benefits Transfer (EBT) recipients that enables SNAP (Supplemental Nutrition Assistance Program) customers to use their benefits when purchasing groceries online.
To read Albertsons Cos.' 2023 ESG report, visit: albertsonscompanies.com/our-impact/esg-reports-news.
To learn more about the company's ESG efforts, visit: albertsonscompanies.com/recipeforchange.
About Albertsons Companies
Albertsons Companies is a leading food and drug retailer in the United States. As of June 17, 2023, the Company operated 2,272 retail food and drug stores with 1,726 pharmacies, 401 associated fuel centers, 22 dedicated distribution centers and 19 manufacturing facilities. The Company operates stores across 34 states and the District of Columbia with 24 banners including Albertsons, Safeway, Vons, Jewel-Osco, Shaw's, Acme, Tom Thumb, Randalls, United Supermarkets, Pavilions, Star Market, Haggen, Carrs, Kings Food Markets and Balducci's Food Lovers Market. The Company is committed to helping people across the country live better lives by making a meaningful difference, neighborhood by neighborhood. In 2022, along with the Albertsons Companies Foundation, the Company contributed more than $200 million in food and financial support, including more than $40 million through our Nourishing Neighbors Program to ensure those living in our communities and those impacted by disasters have enough to eat.