Aircraft Fuel Conservation and Fleet Modernization at FedEx
Aircraft Fuel Conservation and Fleet Modernization at FedEx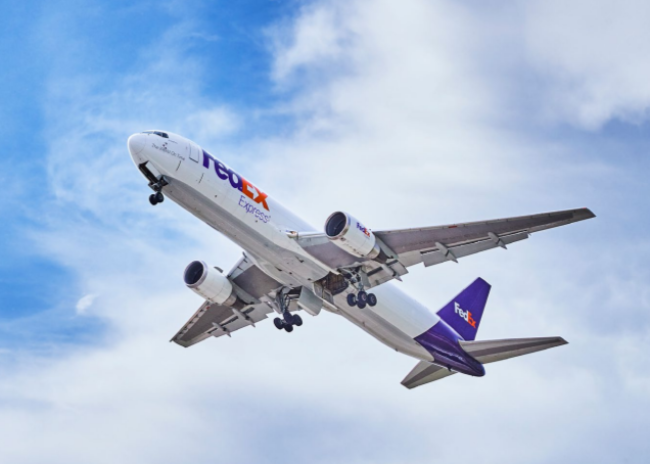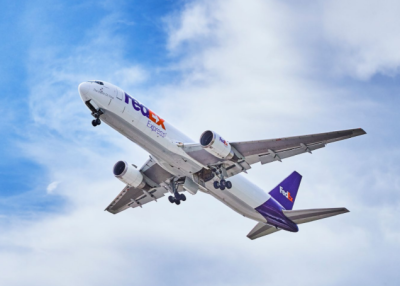 Wednesday, July 27, 2022 - 2:15pm
In 2008, we set an aggressive goal to reduce our aircraft emissions intensity 20% by 2020, compared to a 2005 baseline. In 2011, we stretched our 2020 target to an even more ambitious 30% reduction from our 2005 baseline.
A global increase in shipping volume, exacerbated by the COVID-19 pandemic, delayed the retirement of certain older aircraft and led us to fall short of our goal. In 2021, we continued to experience unprecedented demand for our express delivery services due to the ongoing pandemic and increase in e-commerce volumes, rivaling our peak holiday season traffic. Our dedication to the global community never wavered and we continued to provide essential transportation of critical supplies like pharmaceuticals, personal protective equipment (PPE), and COVID-19 vaccines across the world. Due to the increased demand for essential deliveries, e-commerce, and other global shipments in 2021, our aircraft emissions increased 12% compared to our 2020 performance. However, we have reduced our overall aircraft emissions intensity by 27% since 2005, primarily because of our ongoing FedEx Fuel Sense and aircraft modernization initiatives.
As we continue dealing with the ongoing challenges posed by the pandemic, we will remain agile and flex our networks to align with shipping volumes and other customer needs without losing sight of our long-term environmental objectives.
FedEx Fuel Sense
To help reach our goal of carbon neutral operations by 2040, we are building on the success of FedEx Fuel Sense. Despite the significant increase in shipping volume and flight activity due to the COVID-19 pandemic, our team members remained committed to improving our fuel efficiency and reducing our environmental impact, which led to 65 million gallons of jet fuel savings from our FedEx Fuel Sense program in FY21. Since the program's founding in 2006, we have implemented 70 fuel-saving initiatives, saving 948 million gallons of jet fuel and avoiding 9.3 million metric tons of CO2e.
Aircraft fleet modernization
We maintain one of the largest, fastest, and most innovative cargo aircraft fleets in the world, comprised of almost 700 planes. We are committed to modernizing our aircraft fleet to reduce costs, enhance reliability and operational adaptability, improve fuel efficiency, and reduce emissions. The global pandemic and increase in shipping demand have prolonged our fleet modernization timeline. However, in spite of these challenges, we retired our MD-10-10 fleet at the end of FY21 and our MD-10-30 fleet is expected to retire by the end of December 2022. Our fleet modernization continues as we took delivery of four Boeing 777F aircraft in FY21, and plan to deploy an additional 12 Boeing 777F aircraft between FY22 and FY25. Similarly, we took delivery of 16 Boeing 767F aircraft in FY21, and plan to deploy an additional 50 B767F aircraft between FY22 and FY25. Delays could impact these timelines.
In FY21, we began deploying the first of 30 new factory-built ATR 72-600F aircraft for shorter, feeder routes to replace our aging ATR-42 aircraft. We will also introduce 50 Cessna SkyCourier 408 cargo aircraft, the first of which we anticipate to be delivered in spring 2022, to help reduce the number of planes needed per feeder route and further improve our fuel efficiency. Through our aircraft fleet modernization efforts, we saved over 146 million gallons of jet fuel and avoided almost 1.5 million metric tons of CO2e in FY21.