AIAG Announces Launch of Global Core Tools Cloud App to Enable Supply Chain Innovation
Microsoft and AIAG partner to support automotive suppliers around the globe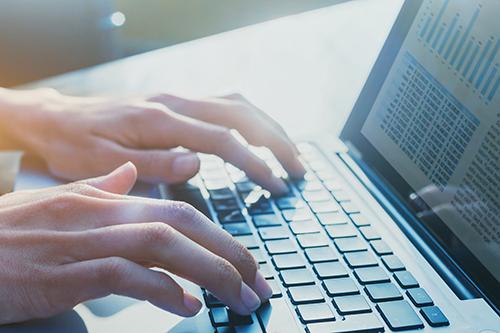 AIAG Announces Launch of Global Core Tools Cloud App to Enable Supply Chain Inn…
SOUTHFIELD, Mich., September 18, 2018 /3BL Media/ – The Automotive Industry Action Group (AIAG) announced last year the launch of the AIAG Core Tools Software (CTS) cloud-based software, as a replacement to the 15-year-old Microsoft Excel based CDROM.  AIAG started with a Voice of the Customer Survey that showed over 80% of the automotive supply chain currently use Microsoft Excel to author and manage their Core Tools forms.  The respondents strongly suggested a better solution that would include: Robust Security, Form Linkage, Project Management / Task Tracker, Reporting, and International, Multi-Lingual capability.
The AIAG development team is creating a Software as a Service (SaaS) cloud application based on the Microsoft development tools and hosting will be provided worldwide via the Microsoft Azure Cloud Computing Platform.  The software will support DFMEA, Process Flow, PFMEA, Control Plans, and Gage R&R studies, along with several other support forms that are referenced in the Core Tools manuals.
"Microsoft is committed to meeting our customers' needs today, while helping them bridge to the future. The AIAG CTS solution, based on Microsoft Azure, will offer a robust alternative for organizations that need to improve their APQP and PPAP processes and continue to benefit from future technology developments," said John Reed, Director, Automotive Solutions at Microsoft
"The expanded collaboration between AIAG and Microsoft will bring to the AIAG CTS Project technical expertise, marketing support, and experience with deploying and supporting a global, multi-lingual SaaS application across multiple Azure hosting centers," stated Scott Gray, Director, Quality Products & Services at AIAG.  "Our objective is to assist the supply base with better, faster, and lower cost solutions to support their quality improvement and product development initiatives. This product, designed with smaller supplier needs in mind, will make authoring and management of the essential core tools more effective and efficient, so that they can focus on developing quality products for their customers."
Details of the partnership will be disclosed at the AIAG Quality Summit on Sep. 18 & 19 in Michigan.
Established in 1982, AIAG is a not-for-profit association where professionals from a diverse group of stakeholders – including retailers, suppliers of all sizes, automakers, manufacturers, service providers, academia, and government – work collaboratively to streamline industry processes via global standards development & harmonized business practices.