After Nearly Five Years in Foster Care, Sibling Group Has Their Forever Family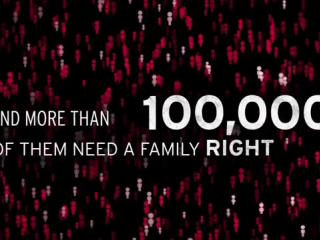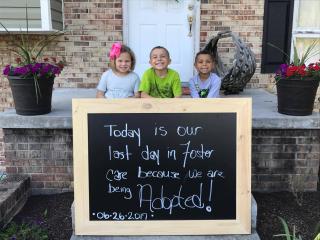 Most children in foster care will spent at least a year away from their family. Many of the 425,000 children in foster care will return to their biological family, but more than 110,000 children are waiting to be adopted right now.
The Van Valkenburgh siblings spent 1,663 days in foster care. That's four and a half years! As a sibling group with special needs, these three were considered "unadoptable," but today are thriving in their adoptive home. Just like us, their parents believe that unadoptable is unacceptable.
The Dave Thomas Foundation for Adoption works to raise awareness about foster care adoption and works to remove the stigma surrounding foster care and the children in care. Children in foster care are there because they are victims. Victims of abuse, neglect, abandonment and they were no longer safe with their biological families. These children did nothing wrong. They need our help.
The Foundation's signature program is called Wendy's Wonderful Kids. Through this program we are able to give funds to adoption agencies in the U.S. and Canada. The agencies hire adoption recruiters, who are trained by the Foundation and focus solely on the children who are most at risk of not being adopted. That includes older children, sibling groups and children with special needs like the Van Valkenburgh siblings.
Each time a family is created through foster care adoption our hearts swell with pride knowing we are furthering the mission of our beloved founder Dave Thomas. #ItsWorthIt
If you'd like to join the thousands of people helping to further our mission, we invite you to visit our website, davethomasfoundation.org, to learn more or to make a contribution.