Aflac's Newest Cancer Policy Helps Families Focus on Recovery, Not Cost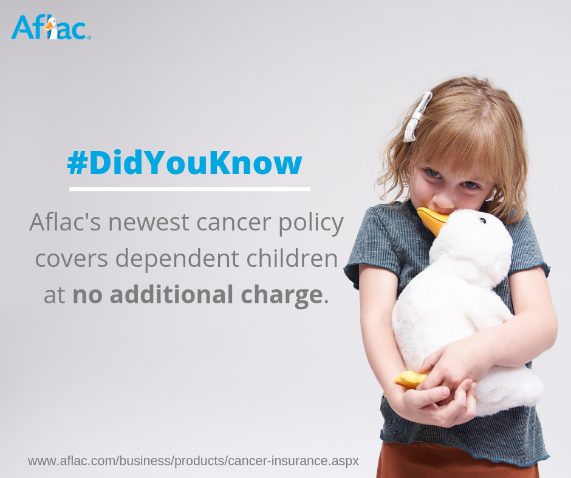 Did you know that Aflac's newest cancer policy provides coverage for dependent children at no additional charge?
Aflac cancer insurance is there to help offer financial protection for insureds so they can focus on what matters most: recovery and one another. Learn more here: https://www.aflac.com/business/products/cancer-insurance.aspx.