Advice for Inventing in STEM: From an Engineer With 300+ Worldwide Patents and Applications
Advice for Inventing in STEM: From an Engineer With 300+ Worldwide Patents and Applications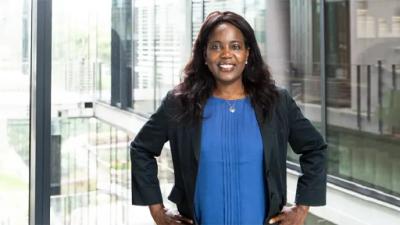 Wednesday, August 10, 2022 - 2:30pm
Ever since she was a child growing up in Nigeria, Dr. Lola Awoniyi-Oteri has had a love for technology. "I always wanted to be an inventor," says Awoniyi-Oteri, who notes that she was inspired by her father, an electrical engineer, and a book she read growing up called Men of Purpose by Peter Masters, which discussed influential scientists and inventors like Michael Faraday and Lord Kelvin.
Now, Dr. Lola Awoniyi-Oteri is a Principal Systems Engineer at Qualcomm Technologies, where she focuses on standardization, research and development of 5G millimeter wave devices, particularly in the areas of mobility management and power efficiency.
To learn more about her role, her best advice for other innovators and how Qualcomm has supported her in her journey, read on.