Advice for Breaking Down Sustainability Silos in 2018
The barriers between corporate functional silos are already crumbling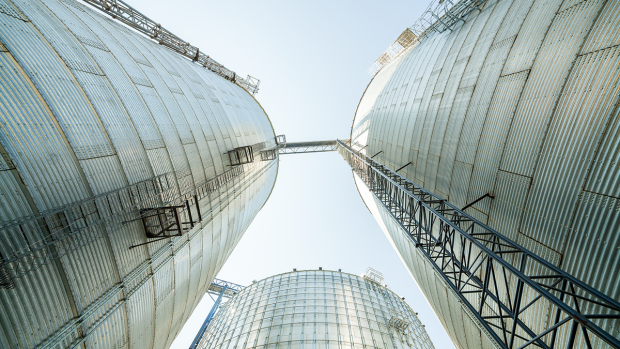 Ellen Weinreb
| Weinreb Group
As I reflect on 2017, one of the positive changes I noticed was the breaking down of silos.
As the walls between sustainability, corporate social responsibility and other corporate functions start to crumble, leaders are better able to extend their influence and catalyze the integration of sustainable business practices across their company.
As Charlene Lake, chief sustainability officer at AT&T, put it to me recently, this is a welcome change.
"Businesses are recognizing that CSR programs, properly constructed, can help meet business objectives," she said. "And the wise CSR professional is building a CSR initiative to meet that business objective without compromising social impact."
Lake noted that there's a risk if CSR remains in an organizational silo. "CSR will be an afterthought," she warned.
My hope for 2018 is that this trend continues – that companies find ways to break down the walls, integrate sustainability more deeply throughout their organization and empower more employees to apply a sustainability lens to their daily work.
But what are the implications of this trend? I asked a number of corporate responsibility leaders to share their thoughts on how this trend is playing out at their company. Here are the lessons they have to share.
Start with the core business
Integrating sustainability across your organization means making it a core part of your business strategy.
As Jerry Lynch, chief sustainability officer of General Mills, put it: "Sustainability is a core operating imperative to be a successful food business, much like safety and quality."
UPS takes a similar approach.
"UPS was founded on the principles of service and efficiency, so we're culturally aligned with the fundamentals of sustainability," said Tamara Barker, chief sustainability officer of UPS.
Make sustainability everyone's job
Frank O'Brien-Bernini, chief sustainability officer of Owens Corning, joked that when someone asks him how many people work in sustainability at his company, he replied, "17,000, the total number of employees in our company."
At Owens Corning, the sustainability team is responsible for thought leadership, strategy, setting goals, providing technical expertise, reporting on progress and ensuring resources are available to drive change.
But O'Brien-Bernini said, "The actual work gets done in the business."
Oracle has made this responsibility clear in its tagline: "Sustainability is Everyone's Job." Oracle Chief Sustainability Officer Jon Chorley describes sustainability as "an intrinsic part of the daily operations of every line of business."
Collaborate across business functions 
Roger McClendon, chief sustainability officer of Yum! Brands, pointed out that spreading ownership and accountability across the company can create challenges in "alignment, commitment and prioritization."
As a result, collaboration across business functions is key.
Yum! gives brands accountability for sustainability, which McClendon said facilitates more collaboration.
"Also, creating enterprise-wide strategy, goals, reporting and compliance with internal and external stakeholders – including finance, operation, PR, supply chain management and legal – has broken down barriers and created a shared vision," he explained.
Like Yum!, Praxair has created a decentralized sustainability practice. "At Praxair, we wanted to integrate sustainable development from the start, so we didn't create a large, dedicated function," said Riva Krut, the company's chief sustainability officer.
"I have one direct report in a company with $11 billion revenues operating in 50 countries and with 26,000 employees. By design, this structure means the function (we are not a 'department'!) of sustainable development can do very little on its own.
"Krut works in close collaboration with other business and functional leaders. "We focus on an area and catalyze a program," she said.
"We may lead it in its first phase. But after that, the program must be transferred to that function or business, who takes it over and maintains it." Krut said this structure forces sustainable development to be both relevant to the business and integrated throughout the company.
Exposing leaders to sustainability trends 
In the end, making sustainability a part of everyone's job requires efforts to raise awareness.
"We need to expose current leaders and future leaders to sustainability trends so they can learn, gain experience and gain confidence," said Neil Hawkins, chief sustainability officer of Dow Chemical Company. "Getting leaders out in the real world is key. It has been a key approach for us at Dow for a decade, and it is paying off."
UPS's Barker agreed. "Ongoing education and training on emerging approaches among our employees – and especially our top leaders – can reveal shared benefits and opportunities that help drive sustainability efforts forward," she said.
And Barker added: "This educational approach requires alignment and commitment that pushes beyond organizational structure. However, the results can be significant: Helping employees see connectivity between departments and functions can also lead to a more efficient organization and a more cohesive sense of purpose."
Over time, AT&T's Lake told me, the CSR department will become less focused on execution, which will be led by the company's wider employee base.
What will become of CSR?
"The CSR department will focus more on strategy, insights and business opportunities that set the stage for the execution of impactful programs across the company," Lake said.
Making CSR more strategic is an exciting prospect.
As we look to 2018, I'm curious to see how more companies will break down their CSR silos and embed sustainability across their organization.
What will this mean for the sustainability function, for human resources and for the evolution of organizational structures?
This article originally appeared on GreenBiz and was republished with permission. 
Ellen Weinreb is CEO of the Weinreb Group, an executive search and consulting firm with a specialty in supply chain, sustainability and external affairs. Follow her on Twitter @sustainablejobs.