AccuWeather Channel's Heroes Series Features Land Betterment's ekō Homes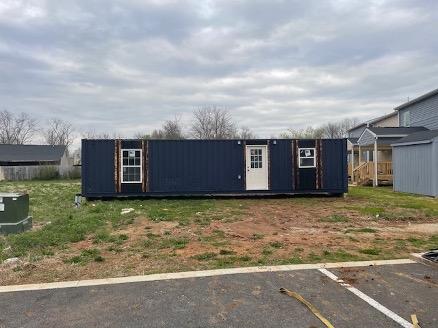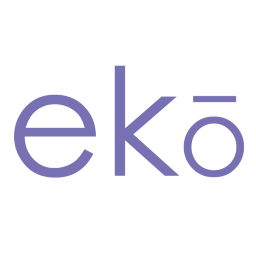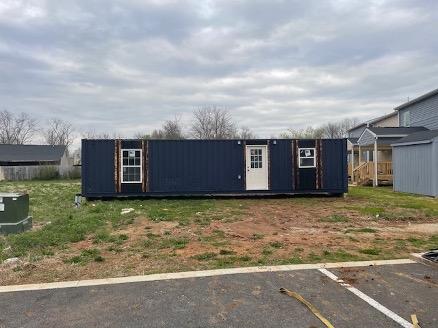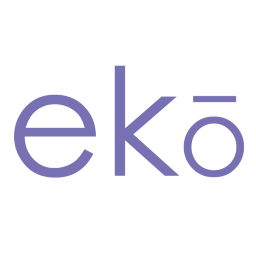 AccuWeather Channel highlights the perfect combination of rapid deployment, safe living and removal post use of Land Betterment's ekō Homes
To contribute to the ekō Villages of Hope Fund, please visit here.
FISHERS, Ind., April 29, 2022 /3BL Media/ - Land Betterment Corporation ("Land Betterment" or the "Company"), an environmental solutions company fostering positive impact through upcycling former coal mining and industrial sites to create sustainable community development and job creation, announced that their ekō Solutions division's Villages of Hope, which provides fully-furnished and operational container-based homes to areas affected by natural disasters and other communities of need, continues to expand its impact through its private sponsorship model and its associated corporate donations.
Mark Jensen commented, "Land Betterment's ekō Homes are such a perfect solution for communities impacted by natural disasters. During a time of crisis it is critical to keep the population local and together so that they can rebuild. Not only are ekō Homes able to be rapidly deployed but also can be placed right in the impacted communities."
The versatility and ease of installation sets the ekō Solution apart from other housing options. ekō container homes can be rapidly manufactured and deployed to communities in need. Their solid steel structure provides exceptional safety and efficiency during use and transport, and by using upcycled shipping containers, provides a truly sustainable housing solution with low building material waste. The story featured on the AccuWeather channel highlights how there is no better option.
Through its flexible sponsorship model, Land Betterment has received a growing number of charitable donations to help provide free-of-cost ekō Homes for a 1-2 year period to displaced victims of devastating tornados that hit western Kentucky. Through Land Betterment's partnership with the Community Foundation of West Kentucky, corporations and charities both can sponsor homes for families needing a safe home to rebuild their lives.
The view the AccuWeather video story click here.
To contribute to the ekō Villages of Hope Fund, please visit here.
Individuals and communities interested in discussing the ekō platform can email info@landbetterment.com.
About Land Betterment Corporation
Land Betterment Corporation, an Indiana Benefit Corporation and Pending B-Corp, is an environmental solutions company focused on fostering a positive impact through upcycling former coal mining sites to create sustainable community development and job creation. The Company utilizes a complete solution-based lifecycle program to restore and rehabilitate the environment and revitalize communities in need of change and opportunity. Land Betterment accomplishes this by identifying un-reclaimed, run-down and neglected coal mining sites, fixing the environment through reclamation and remediation, and then repurposing the land to support a sustainable business that serves the community. Land Betterment firmly believes that with real solutions it is possible for restoration of impacted areas to live side-by-side long term employment, while building sustainable and safe surroundings for communities and our planet. For more information visit landbetterment.com or connect with the Company on Facebook, Twitter, and LinkedIn.
Special Note Regarding Forward-Looking Statements
This press release contains "forward-looking statements" within the meaning of the Private Securities Litigation Reform Act of 1995. Forward-looking statements involve known and unknown risks, uncertainties, and other important factors that could cause the Company's actual results, performance, or achievements or industry results to differ materially from any future results, performance, or achievements expressed or implied by these forward-looking statements. These statements are subject to a number of risks and uncertainties, many of which are beyond Land Betterment Corporation's control. The words "believes", "may", "will", "should", "would", "could", "continue", "seeks", "anticipates", "plans", "expects", "intends", "estimates", or similar expressions are intended to identify forward-looking statements, although not all forward-looking statements contain such identifying words. Any forward-looking statements included in this press release are made only as of the date of this release. The Company does not undertake any obligation to update or supplement any forward-looking statements to reflect subsequent events or circumstances. The Company cannot assure you that the projected results or events will be achieved.
Company Contacts:
Mark LaVerghetta
317.537.0492 ext. 0
Chief Governance Officer, Corporate Finance
info@landbetterment.com
Stephanie Conzelman
207.205.0790
Stakeholder Engagement Director
info@landbetterment.com
Source: Land Betterment Corporation