Accenture Leverages AI to Help Senior Citizens Live Independently
Accenture Leverages AI to Help Senior Citizens Live Independently
Our virtual homecare program uses voice and vision technology to help senior citizens connect with their community and families.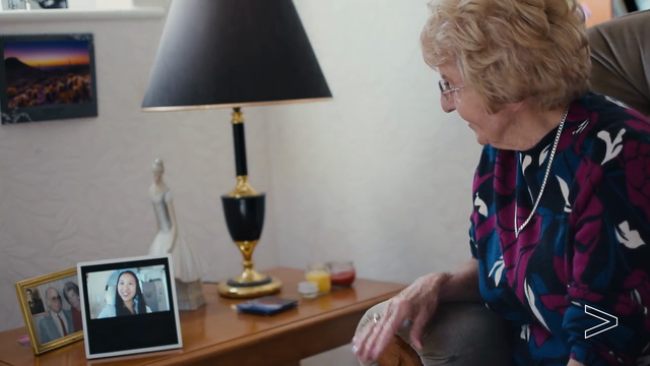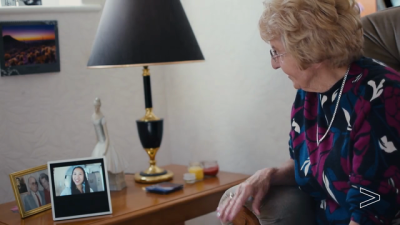 Friday, December 6, 2019 - 9:15am
The number of older people physically and socially isolated at home is rising rapidly around the globe. Because these people often do not have family members living nearby to help, the situation has created a new population of vulnerable people.
Artificial intelligence can help older people improve their physical and mental well-being. Accenture's virtual homecare program—inspired by work started in our AI4Good Hackathon—runs on Amazon Web Services technologies, using voice and vision technologies to enable video calls, medicine and exercise reminders, reading material and event searches. The program can spot abnormalities in behavior and alert family or friends, based on user-defined permissions. When virtual homecare was piloted in senior citizens' homes in London through a partnership with Age UK London and Hanover Housing Association, participants reported an improved connection to their community and families. To learn more, please visit Accenture.com
About Accenture
Accenture is a leading global professional services company, providing a broad range of services and solutions in strategy, consulting, digital, technology and operations. Combining unmatched experience and specialized skills across more than 40 industries and all business functions — underpinned by the world's largest delivery network — Accenture works at the intersection of business and technology to help clients improve their performance and create sustainable value for their stakeholders. With 492,000 people serving clients in more than 120 countries, Accenture drives innovation to improve the way the world works and lives. Visit us at www.accenture.com.
# # #