Aaron's Story: Great Pay, Great Co-Workers and the Opportunity to Make the World a Little Greener.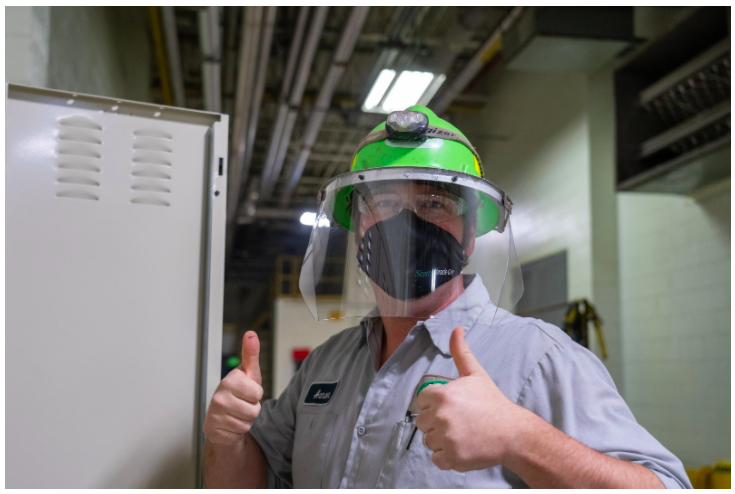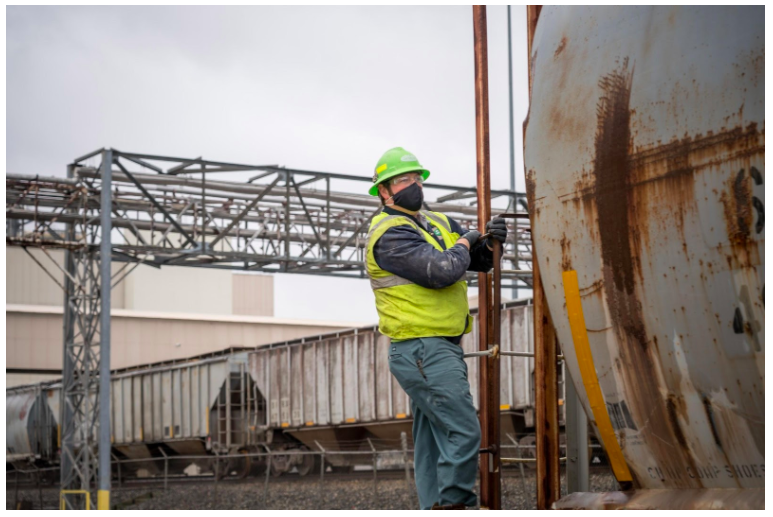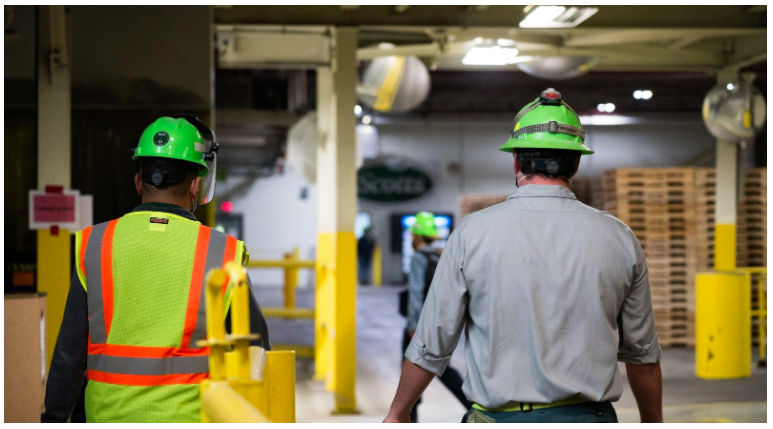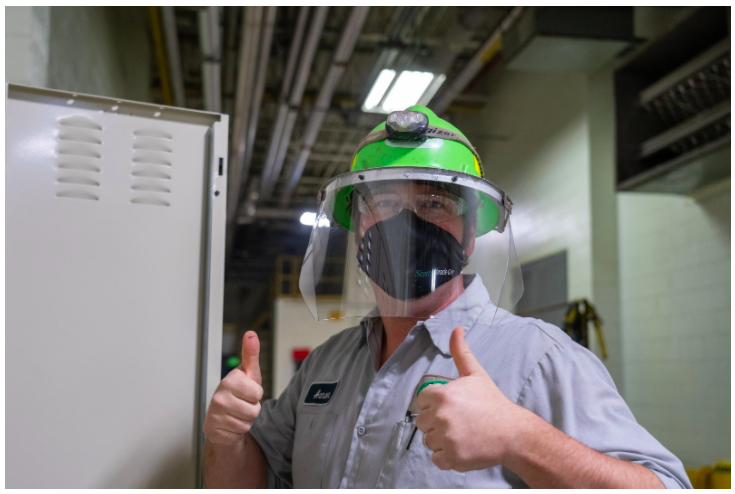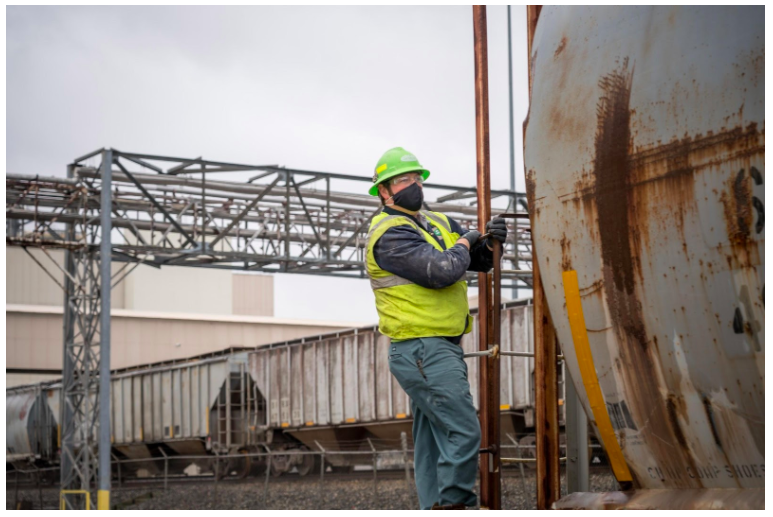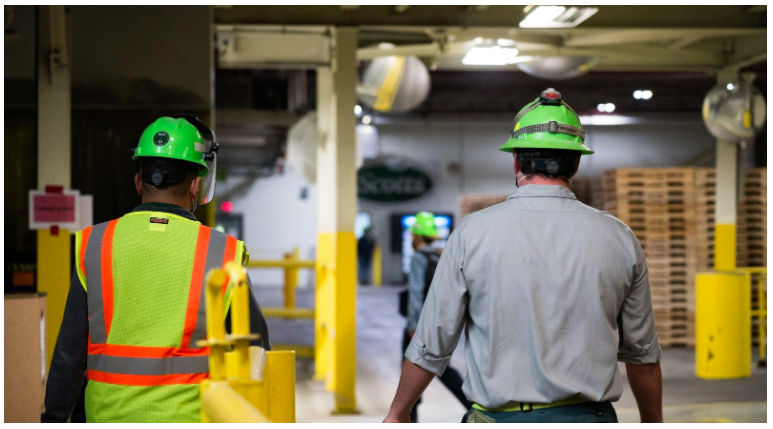 The way Aaron sees it, there's no better place he could be when it comes to his budding career as a process operator at ScottsMiracle-Gro's largest fertilizer plant in Marysville, Ohio.
The relationships he has forged with his co-workers reminds him of his own family and that close-knit feel of the small community where he was raised. And for someone who chose to pursue operations versus a college degree and possible desk job, he believes he made the right choice.  
"I really like my crew. I get along with my co-workers and have a lot of fun with them," he says. "At the end of the day, we're cracking jokes and talking about sports. It makes the day go by fast. Everyone at Scotts is really nice, and I like the environment here.
"And the pay is fantastic. Hands-down. It enables me to take really good care of my family. There may be a lot of work, but Scotts treats you well. The company has great health benefits and one of the best 401K programs in the country. I can't imagine working anywhere else."
Challenging and rewarding work
While the culture at the plant and the compensation are great, Aaron is quick to remind everyone that the work he and his fellow associates do each day is challenging yet rewarding. 
"I'm a process operator, which means I help run some of the systems in our manufacturing plant. One of the products our plant makes is Scotts® TurfBuilder® Weed and Feed, a huge lawn product for our company, so it's always really busy. I help with everything from taking raw ingredients off of rail cars to sending them to be mixed and processed before getting bagged.
"Our busiest season is the runup to spring. We're producing over three million pounds of product a day during that time. Most of us are working overtime, which honestly is great for me. It helps me stay ahead financially."
Most importantly, he says, he takes pride in knowing that he and his colleagues are making products that help people create a greener world. It's their way of bringing our company's purpose––to GroMoreGood––to life every day. 
No two days are the same
There's an old saying that variety is the spice of life. Never is that more true than when working in plant operations for ScottsMiracle-Gro.
 
"No two days are the same," Aaron says. "I like that because it prevents monotony. In my department, there are seven different jobs to perform within a week, and it makes me feel good that I'm skilled enough to do them all. We're working on huge manufacturing systems, so there's always preventative maintenance, cleaning, and other tasks that come up too."
The job suits Aaron and his young family well
Aaron says he's able to take off the time if he needs to, especially when it comes to the birthdays of his five-year-old son and 7-year-old daughter. And he also makes sure to lend his wife a hand. 
"I'm on second shift. I thought about moving to third shift, but second shift is working good for my family right now," he says. "The kids have been home e-learning from school. My wife mostly teaches them, but I'm there to help. My daughter was just named a "star student" so we're pretty proud of her. I like having the flexibility of moving shifts if I want to though."
Safe each and every day
Our supply chain operations focus heavily on safety, and this extends to our COVID-19 precautions. Aaron says he's thankful for the extra safety measures because they keep him and his co-workers healthy.
"Each department is separated to stop cross-contamination between groups," says Aaron. "We're social distancing, wearing masks and face shields, and washing our hands more often. The company closed high-traffic areas and installed plexiglass barriers. Plus, we clean everything before and after each shift. 
"A lot has changed, but that's okay because it keeps the virus out of my home," Aaron says. 
What's next for Aaron
Aaron has worked for ScottsMiracle-Gro since 2018, soon after moving to Marysville. He and his wife fell in love with the community, and he sees them raising their family here. 
As for his career, he foresees it continuing to grow. He has aspirations of taking on more responsibilities and leading teams. 
"I'm hoping to learn all I can about this job and then move up to become a group leader," he says. "I want to do what I can to help my colleagues and our company always be the best we can be."
Associates like Aaron are building careers across North America. Learn more about how we GroMoreGood for our associates.