21CF Sponsors Nat Geo Photo Camps to Teach Young People the Power of Visual Storytelling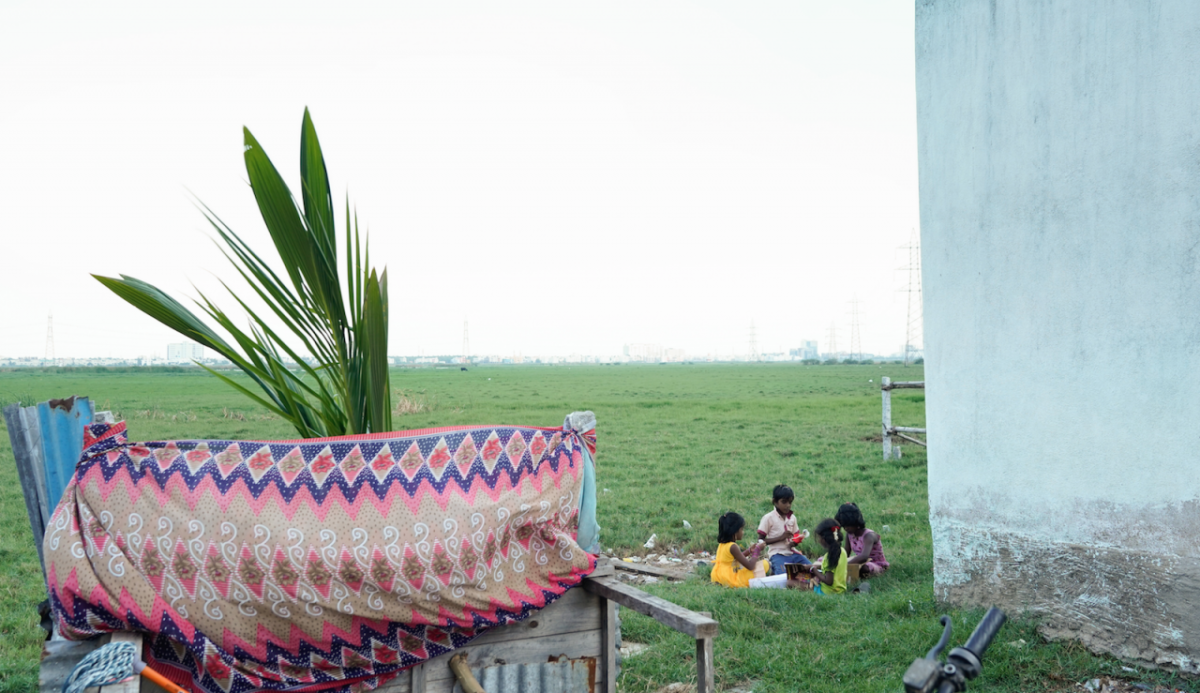 21st Century Fox Social Impact
National Geographic Society and 21st Century Fox joined forces to welcome nearly 80 students around the world to Nat Geo's signature Photo Camp workshops, which teach young people from under-served communities, including at-risk and refugee teens, to use photography to tell their own stories, explore the world around them, and develop deep connections with others. This year's slate of camps pulled in students from Chennai, Kolkata, Houston and Puerto Rico, the latter two of which were both struck by devastating hurricanes last year and whose youth were encouraged to explore the ongoing impact and recovery from their personal perspectives as they captured the loss, hope, and resilience in their communities.
The camps highlighted the power of young people telling their stories not only to understand the world around them, but to better understand their role in it and how they can change the world themselves. Through intimate presentations in their own communities and public exhibitions that reach millions of viewers, Nat Geo Photo Camps showcases the students' perspectives on issues that are important to everyone.
At each of the four camps in India and the US, underwritten with funding by 21CF, world-class National Geographic photographers and National Geographic magazine editors provided students with a personalized, immersive learning experience, inspiring the next generation of photojournalists. With guidance from the experts, each student was tasked with pitching ideas around their communities and then set out to capture those stories. Between editing drafts of written copy and photographs, the Nat Geo team also presented examples of their own work and offered sessions ranging from technical camera work to the art of story ledes and interview skills. Students asked questions and sought advice for breaking into journalism and honing their skills after the camp concluded, and on the last day, the students presented their photographs at pop-up exhibitions in the community.
In Houston, students captured the indiscriminate destruction wreaked by Hurricane Harvey on families diverse in every aspect, with unique stories of loss, community, and rebuilding within the larger story of the storm. One of the subjects covered included an elderly man who had been living along in a single room of his badly-damaged home for nearly the entire year since Harvey struck.
In Chennai, the students explored a range of urban stories, including microscopic insect life in the city, the daily toils of artisanal fishermen, under-reported deaths among Dalit sewer workers, and the fading milkman trade.
In Puerto Rico, the camp also saw students detailing the damage of natural disaster, from the devastating impact of Hurricane Maria on one family's coffee and banana plantation in the mountainous Adjuntas region, to the decades-long systemic struggles and recently-flooded, heavily-polluted canal in San Juan's Caño Martín Peña neighborhood.
In Kolkata, students covered the disappearance of two historical modes of transport, the tram and the rickshaw, a family whose village is crumbling from the effects of a dam on the Hooghly River, conflicts between environmental consciousness and religious celebration, profiles of transgender and LGBTQ communities in the city, and a look into the lives of a soccer team whose members are children of sex workers from Asia's largest red-light district.
​Take a look at more of the students' photos here. 
To learn more about 21st Century Fox's Social Impact initiatives, please visit impact.21cf.com and follow us on Twitter and Instagram @21CF_Impact.
​