21CF Earns 23 Nominations for NAACP Image Awards Celebrating Achievements of People of Color in Media
21CF Earns 23 Nominations for NAACP Image Awards Celebrating Achievements of People of Color in Media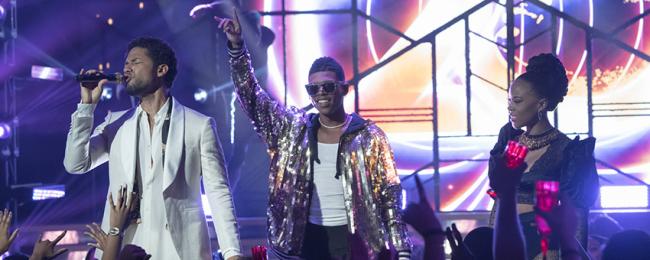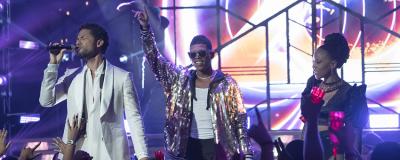 Thursday, November 30, 2017 - 7:15pm
Long-running drama series, feature documentaries, major motion pictures and more from 21st Century Fox businesses were announced on November 20 as nominees for the 49th NAACP Image Awards, an annual program celebrating the achievements of people of color across the entertainment industry. The company received a total of 23 nominations for projects such as FOX's Empire, Twentieth Century Fox Television's This Is Us, and Fox Searchlight's documentary STEP. The winners will be announced during an awards ceremony in Los Angeles, hosted by Anthony Anderson, which will air live on Monday, Jan. 15, at 9 p.m. ET on TV One.
"The NAACP Image Awards is the ultimate platform for artists and individuals of color who advocate for social justice to share their voices with millions, and to be recognized and celebrated," stated Derrick Johnson, President and CEO, NAACP. "At a moment where there seems to be one tragic event after another in America, The NAACP Image Awards continues to be a beacon of light to the diversity reflected in television, music, film and literature that brings everyone together."
21CF took home 11 trophies at last year's NAACP Image Awards, including wins for Empire and This Is Us, which return this year with ten nominations between them. FOX's event series Shots Fired, which explores the impact of a police shooting on a small Southern community, also earned six nominations for writing, acting, and directing.
The Story of Us with Morgan Freeman, which aired on National Geographic and delved into the origins of the human species, received two nominations, and Neil deGrasse Tyson was nominated for his work hosting StarTalk. Loretta Devine was nominated for her role as Cynthia on The Carmichael Show (TCFTV).
In the film categories, Octavia Spencer and Idris Elba received acting nominations for Gifted (Fox Searchlight) and The Mountain Between Us (20th Century Fox), respectively. In addition, the Fox Searchlight documentary STEP will vie for the title of Outstanding Documentary Film. The movie chronicles the true-life story of a girls' high school step team against the background of the heart of Baltimore and became the focus of a 21CF-led donation campaign.