The 2018 Benevity Goodness Calendar
Your CSR Campaign Planning Tool — Year-round Programming Made Easy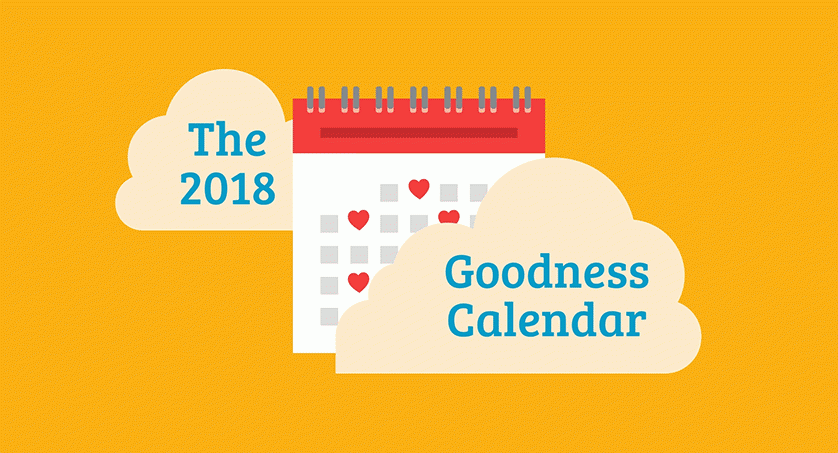 Successful workplace giving and volunteering programs provide many opportunities throughout the year for people to donate time and money to causes that matter to them. Employees increasingly expect you, their employers, to provide these opportunities to make a meaningful difference.  
Creating a Goodness program that fits the bill can be daunting, but it doesn't have to be a chore. With Benevity's tools and resources you can plan, create and run an engaging year-round program that helps your company and employees make a real impact in your communities.
The Benevity Goodness Calendar is a handy list of cause-focused awareness dates throughout the year for all of 2018 that is sortable by cause focus area and date. It's a great source of inspiration to build out an engaging year-round Goodness Program with volunteering events and campaigns, leveraging awareness dates that are relevant and top-of-mind, helping you create social movements for a variety of worthy causes throughout the year.