11 Newark-led Organizations Awarded up to $15,000 Each to Advance Community Health and Fresh Food Access
11 Newark-led Organizations Awarded up to $15,000 Each to Advance Community Health and Fresh Food Access
Whole Cities Foundation Invests $150,000 in Local Initiatives Spanning All Five Wards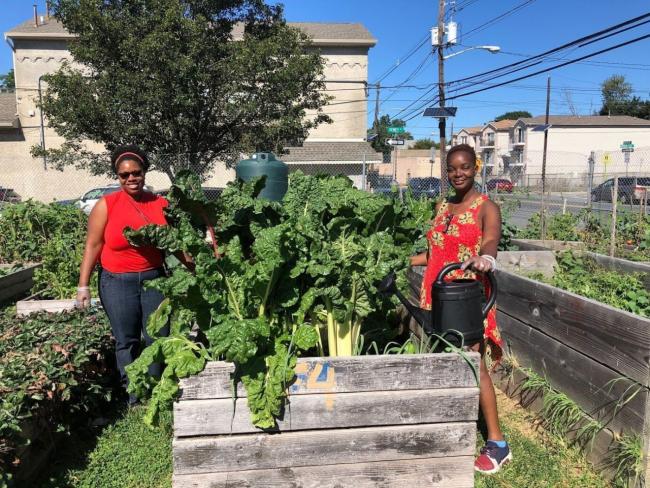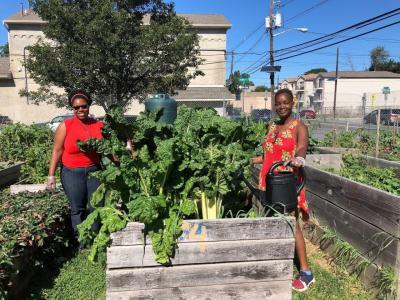 Tuesday, April 14, 2020 - 9:00am
NEWARK, N.J., April 14, 2020 /3BL Media/— Whole Cities Foundation, a nonprofit broadening community access to fresh food and nutrition education, announced today that 11 Newark nonprofit organizations have been awarded up to $15,000 each through the annual Fresh, Healthy Food Access Grant.
By working alongside community-based organizations to improve neighborhood health, Whole Cities Foundation and its founder and benefactor Whole Foods Market, launched the Fresh, Healthy Food Access Grant program in 2017 to support the Newark community as it creates long-term healthy food access solutions. In the past four years, the foundation has awarded grants between $5,000 and $15,000 to 26 organizations championing innovative ways to grow community health. Projects include community gardens, urban farms, healthy-cooking classes, farmers' markets, agriculture-skills development programs, and other locally based initiatives.
"In this very uncertain time, community leadership in urban agriculture is as important as ever, and Whole Cities Foundation is proud to amplify solutions by the Newark community, for the Newark community," said Dianna Purcell, Senior Grant Program Manager at Whole Cities Foundation. "As always, we are responding to our partners' current realities and future goals, and we know these may be changing for some partners. We are working in-step to adjust their grants so that they can meet the moment."
Whole Cities Foundation reviewed applications in conjunction with the Newark Community Advisory Council, a panel of eight Newark leaders who have lived and worked in the city an average of 25 years. The council determined this year's grantees by each project's sustainability and alignment with the foundation's mission. 
The following 11 organizations were awarded grants: 
Giving One Tenth Community Garden, Greater Newark Conservancy, Green Garden Bunches, Hawk Mountain Earth Center, Ironbound Community Corporation, Kids In Business, Newark Science and Sustainability Inc., Project U.S.E., Unified Vailsburg Services Organization, Urban Agriculture Cooperative, and Urban League of Essex County.
"I grew most of my summer vegetables in my own yard for the first eight years living in Newark and felt that I could do so much more if I could produce on a larger scale to give to my neighbors," said Charmaine La Fortune who runs Newark's Giving One Tenth Community Garden, a two-time grantee in the South Ward. "Today, our garden aims to provide access to fresh, local, in-season crops organically grown to the city of Newark and surrounding towns. We believe that having access to healthy nutrient-dense foods contributes to the overall wellbeing of the people in our community." 
In January, Whole Cities Foundation committed to an additional three years of support for Newark's local food system. The pledge will bring the foundation's total investment in the city's community-based health and food access initiatives to more than $1 million since 2017. 
Newark is one of five cities where Whole Cities Foundation supports deep community engagement through grants for healthy food access. In addition to Newark, those cities are Detroit, New Orleans, Jackson, Miss., and Greater Englewood, a neighborhood of Chicago. 
For more information on Whole Cities Foundation's Fresh, Healthy Food Access Grant program, including a list of past and current grant partners in Newark, visit wholecitiesfoundation.org/grants/newark-nj. The next grant application window will open in early 2021. 
####
ABOUT WHOLE CITIES FOUNDATION
Whole Cities Foundation works alongside community-based organizations to improve neighborhood health through collaborative partnerships, nutrition education, and broader access to fresh, healthy food. Founded by Whole Foods Market in 2014, the independent, nonprofit organization is based in Austin, Texas and has partnered with more than 190 community organizations in 100 cities across the U.S. to build thriving local food systems and improve health. Through vibrant grant programs, Whole Cities Foundation supports community gardens, urban farms, pop-up produce stands, agriculture skills development, farmers' markets, mobile markets, healthy cooking classes and other community-directed initiatives. The Foundation's signature medical nutrition program Let's Talk Food is offered in Detroit, Newark, NJ and Chicago's Greater Englewood neighborhood. For more information on the Foundation and its programs, visit wholecitiesfoundation.org. For ongoing news and updates, follow Whole Cities Foundation on Facebook, Instagram or Twitter.
Media Contact:
Cathy Cochran-Lewis, Communications Director
Whole Cities Foundation
Cathy.Cochran-Lewis@wholefoods.com
512.627.5599