100 Advocates Join The Poverty Is Unnecessary Project
City of Austin, Texas Proclaims October 25th, 2017 as Poverty Is Unnecessary Day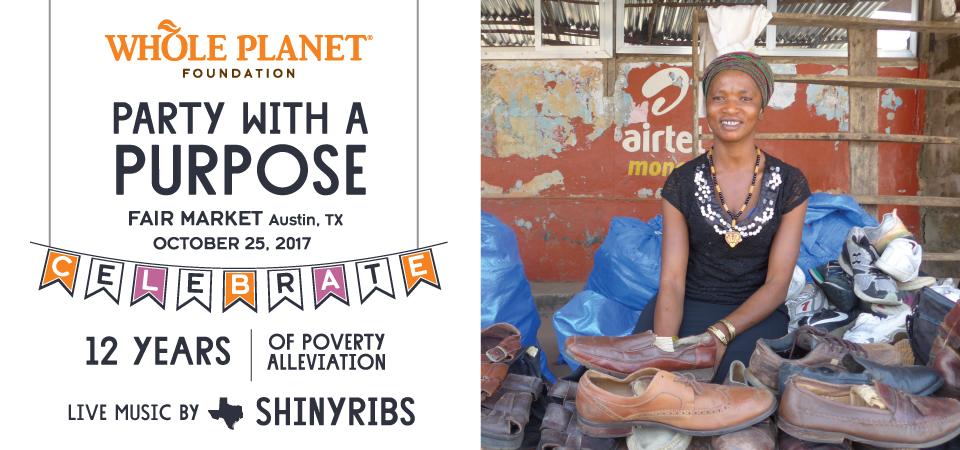 As posted on wholeplanetfoundation.org
The Poverty Is Unnecessary Project includes Poverty Is Unnecessary Fund members donating $325,000 to alleviate global poverty and the Poverty Is Unnecessary Benefit & Live Auction to celebrate the impact of this work by Whole Planet Foundation and its supporters.
The Poverty Is Unnecessary Fund is being joined by new member Shoes for Crews, a long-term donor to Whole Planet Foundation, a Whole Foods Market non-profit.  Fund members are contributing $25,000 each in on-lending capital for microentrepreneurs to have the chance to lift themselves and their families out of poverty through microcredit.  Shoes for Crews CEO Stuart Jenkins shares: Whole Planet Foundation changes lives through its microcredit loans, and we protect lives through our footwear. At the center of our shared missions are human beings and their welfare, and we are privileged to partner with and support Whole Foods Market in alleviating poverty by donating a dollar each time an employee buys a pair of our shoes to stay safe at work.
Mayor of the City of Austin Steve Adler has proclaimed October 25th as Poverty Is Unnecessary Day!  Whole Planet Foundation's Poverty Is Unnecessary Benefit & Live Auction in Austin on October 25 is made possible by event support from Gold Sponsor Chobani, Silver Sponsor If You Care and Bronze Sponsors Brasi Bites, OCHO, Sambazon, Seventh Generation, the Law Office of David Goodman and Traditional Medicinals. 
To see the full list of 100 advocates including event partners, silent auction donors, live auction and big board contributors and gift bag supporters, read the blog post 
here
.