Starting Up Green
Corporate Social Responsibility (CSR), Sustainability and Cause News & Media
Starting Up Green
Campaigns
Whatever their challenges are, people find that reaching out to help others and connecting with the greater good helps them heal their own lives as well. Gifts from the Train Station tells the stories of 14 inspiring people, and how they have used this power in their work and in their lives. ...
The Coalition for Consumer Information on Cosmetics (CCIC) has been promoting cruelty-free goods through its Leaping Bunny Program. Founded November 19, 1996, CCIC was created to boost consumer awareness about shopping for cruelty-free cosmetics, household products, and personal care products.
Starting Up Green ON SOCIAL MEDIA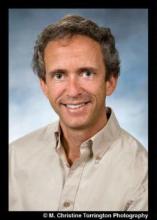 About Glenn Croston
As a green business author, speaker, and communications expert, Glenn Croston is helping businesses everywhere to start green and grow green, doing well by doing right. 
As the founder of Starting Up Green, Croston helps green businesses get low cost, high-profile media exposure, including a unique media partnership with 3BL Media. 
Croston is the author of "75 Green Businesses You Can Start to Make Money and Make a Difference", revealing the many ways that people from any background can join the green business revolution (Entrepreneur Press, 2008).  He is also the author of "Starting Green: An Ecopreneur's Toolkit for Starting a Green Business from Business Plan to Profits", laying out the nuts and bolts of starting and growing a successful green business. 
His work has been featured on Greenbiz.com, BusinessWeek.com, and a wide array of other print and radio outlets.  To see how we can help your business with cost effective green public relations, he can be reached at glenn.croston@startingupgreen.com.