The North Face
Corporate Social Responsibility (CSR), Sustainability and Cause News & Media
The North Face
Campaigns
For 45 years, The North Face has been empowering people to explore the outdoors. This focus on the natural world has opened our eyes to the many challenges facing our planet. It's not just our responsibility to ensure our products and business practices have the smallest possible impact on...
The North Face President Todd Spaletto and U.S. Department of the Interior Secretary Sally Jewell today announced a partnership to protect, preserve and celebrate public lands in support of the 21st Century Conservation Service Corps (21CSC). The North Face is making a donation of $250,000 to the...
We're challenging you to commit to introducing someone you know to something new in the outdoors, whether it is rock climbing, trail running or just a camping trip. The outdoors has had an impact on you -- now pay it forward.
Pages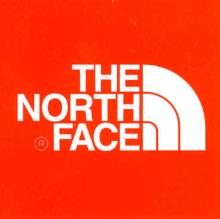 We are named for the coldest, most unforgiving side of a mountain. We have helped explorers reach the most unfathomable heights of the Himalayas. But The North Face® legend begins, ironically, on a beach. More precisely, San Francisco's North Beach neighborhood, at an altitude of only 150 feet above sea level. It was here in 1966 that two hiking enthusiasts resolved to follow their passions and founded a small mountaineering retail store.
Soon thereafter, that little shop became known as The North Face, a retailer of high-performance climbing and backpacking equipment. In 1968, The North Face moved to the other side of San Francisco Bay, to the unbridled possibilities of the Berkeley area, and began designing and manufacturing its own brand of technical mountaineering apparel and equipment.
In hopes of sharing our passion for the outdoors, we created a number of global events and initiatives to inspire the next generation of explorers and conservationists.