McCain Foods
Corporate Social Responsibility (CSR), Sustainability and Cause News & Media
McCain Foods
Videos
Campaigns

Co-creating positive change for sustainable livelihoodsIn 1957, we opened our first plant in rural New Brunswick, Canada, surrounded by rolling potato hills. As we grew around the world, we continued building plants in the heart of rural communities, close to our crops and growers, while also...
McCain Foods ON SOCIAL MEDIA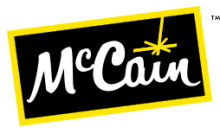 We know the importance that food plays in people's lives – the power it has to bring people, families and communities together. That's why our purpose is to bring enjoyment to people's lives through great tasting food in a way which reflects our values. We do this by succeeding together with our teams, business and community partners around the world - because we know when we work and grow together, we succeed together.