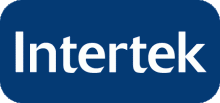 Intertek Sustainability Solutions (ISS) works with businesses to seamlessly integrate CSR and Sustainability with their brand and operations. We are proficient in delivering solutions dealing with immediate environmental and social concerns, but our ultimate value for clients has proved to be our ability to develop a portfolio of initiatives (such as stakeholder engagement programmes and ethical supply chain management tools) that align social and environmental performance with business imperatives for maximum Return on Sustainability Investment (RSI).
Intertek (ITRK.L), parent company of Intertek Sustainability Solutions, is a leading provider of quality and safety solutions serving a wide range of industries around the world. From auditing and inspection, to testing, quality assurance and certification, Intertek people are dedicated to adding value to customers' products and processes, supporting their success in the global marketplace. Intertek has the expertise, resources and global reach to support its customers through its network of more than 1,000 laboratories and offices and over 30,000 people in 100 countries around the world.
For more information, visit www.intertek.com.