GBCHealth
Corporate Social Responsibility (CSR), Sustainability and Cause News & Media
GBCHealth
Campaigns
When faced with a serious health issue such as malaria, one business acting alone can help change the disease's impact on the lives of its workers, their families and the broader community. When multiple business join together to address a common disease threat, the power of that collective...
Each year GBCHealth -- the Global Business Coalition on Health -- convenes business and allied leaders to inspire deepened business engagement on the world's pressing health challenges. People who attend understand that business plays an essential role in improved health, starting in the...
GBCHealth ON SOCIAL MEDIA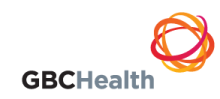 About GBCHealth
GBCHealth serves as a hub for business engagement on the world's most pressing health challenges. It has a strong track record of catalyzing private sector investments and partnerships, designing platforms to build knowledge and multi-stakeholder collaboration, and creating tools to support companies' ability to improve health and wellness in the workplace, in communities and collectively at a national, regional or global level.
Founded in 2001, GBCHealth continues to inspire business to leverage its power and resources to transform the health of society in innovative ways. Drawing on its network of hundreds of companies and partners, GBCHealth drives progress in the areas of greatest need including malaria, HIV/AIDS, TB and other epidemics; sexual and reproductive health rights; maternal, newborn, child and adolescent health; nutrition; and NCDs, areas where we believe the assets of the business community can have maximum impact as we work to achieve the Sustainable Development Goals (SDGs) and equitable health for all. GBCHealth also manages the Private Sector Constituency to the Global Fund to Fight AIDS, Tuberculosis and Malaria, serves as the Secretariat for the Corporate Alliance on Malaria in Africa, is co-founder of ABCHealth, and continues to proactively support women's health and empowerment and the Demographic Dividend through partnerships in the Sahel.