GBCHealth
Corporate Social Responsibility (CSR), Sustainability and Cause News & Media
GBCHealth
Campaigns
When faced with a serious health issue such as malaria, one business acting alone can help change the disease's impact on the lives of its workers, their families and the broader community. When multiple business join together to address a common disease threat, the power of that collective...
Each year GBCHealth -- the Global Business Coalition on Health -- convenes business and allied leaders to inspire deepened business engagement on the world's pressing health challenges. People who attend understand that business plays an essential role in improved health, starting in the...
GBCHealth ON SOCIAL MEDIA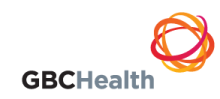 About GBCHealth
GBCHealth serves as a hub for private sector engagement on the world's most pressing global health issues. Since 2001, GBCHealth has worked with hundreds of members -- individually and in partnership with one other -- to tackle the challenges of HIV/AIDS, Tuberculosis, Malaria, Diabetes and other health issues facing the workplace and communities where business is conducted.