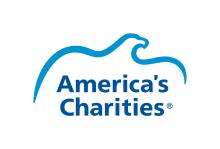 America's Charities is a mission-driven organization that connects public and private sector employers with charities to engage employees in greater giving.
Who We Serve
Charities looking to expand their participation and reach in workplace giving and employee engagement programs through membership in one of America's Charities' four federations:  America's Charities, Children First – America's Charities, Health First – America's Charities, or Community First – America's Charities of Greater Washington, D.C.
Employers seeking efficient and effective ways to manage and engage employees
Individual donors seeking ways to make a significant impact on the causes they care about
Our Core Services
Generating unrestricted, sustainable financial support for charities through employee engagement programs
Distributing funds to charities in an efficient, effective, and transparent manner
Consulting with employers on strategies to achieve their philanthropic goals while strengthening employee engagement programs
Providing solutions to support employers with their employee engagement programs that catalyze greater involvement and giving
Since 1980, our collective experience and ability to provide the highest level of personal service and expert consulting to our member charities and clients has resulted in more than a half-billion dollars raised for tens of thousands of charities in federal, state and local government, and corporate workplace giving campaigns.