Women's Entrepreneurial Empowerment in Ecuador | Erb Institute Impact Project
Women's Entrepreneurial Empowerment in Ecuador | Erb Institute Impact Project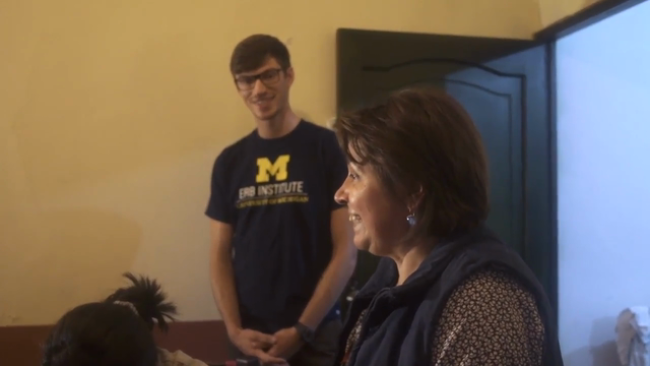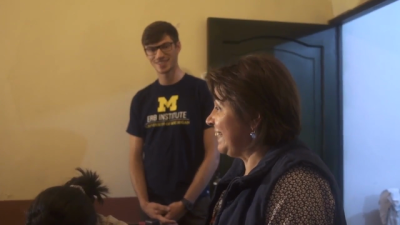 tweet me:
WATCH: Looking to hire #MBAs who can drive #sustainable change? Are you a prospective #MBA looking to have positive #impact in your career? The @erbinstitute is your next step! Contact us here: https://erb.umich.edu #social + #environmental #sustainability @PeaceCorps
Wednesday, December 5, 2018 - 10:45am
The Erb Institute is committed to both social and environmental sustainability and its dual-degree program provides students with the resources and tools to drive business sustainability impact within companies, but also field opportunities that offer meaningful engagement. 
Earlier this year, Erb Institute student, Chris Owen, MBA/MS 2020, worked with Casa María Amor in Cuenca, Ecuador via an Erb Institute Impact Project. This video features such a project. Casa María Amor is a women's shelter on the outskirts of Cuenca in the Andes Mountains.  Chris conceived, developed and launched an Erb Impact project to help the women of Casa María Amor develop skills aimed at achieving economic independence after leaving abusive relationships.
The Erb Institute for Business Sustainability is a world-renowned dual-degree (MBA/MS) program that provides the practical tools, management approaches and real-world experience that business sustainability professionals need to respond to today's complex global risks and opportunities. Click here to contact the Erb Institute!
More From University of Michigan: Erb Institute | Business for Sustainability
Thursday, June 11, 2020 - 3:00pm
Friday, March 20, 2020 - 10:00am
Tuesday, March 17, 2020 - 9:30am
Videos from University of Michigan: Erb Institute | Business for Sustainability