Whirlpool Finishes Work on 1.5 MW Wind Turbine at Ottawa Plant
Whirlpool Finishes Work on 1.5 MW Wind Turbine at Ottawa Plant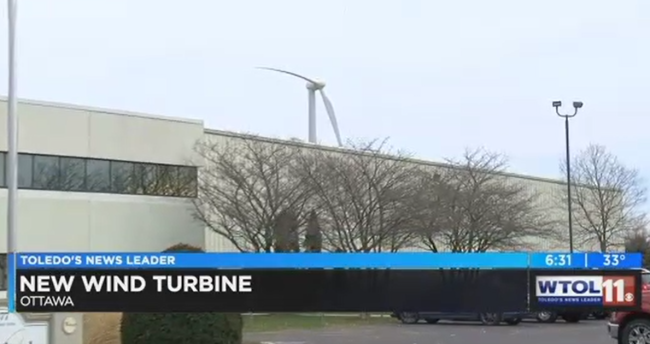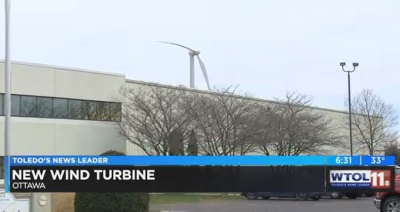 tweet me:
Whirlpool Corporation completes wind turbine at Ottawa, OH plant, a $13.5 million project expected to offset 34% of energy needs @WhirlpoolCorp http://bit.ly/2AxLU2M
Wednesday, December 6, 2017 - 2:00pm
OTTAWA, OH (WTOL) - The Whirlpool Corporation is "amping" up their promise to become a clean energy partner in our area. 
Last year, The Whirlpool corporation announcede two wind turbine projects, 3 turbines in Marion and a single turbine in Ottawa. The project cost $13.5 million, but it's part of an ongoing effort to help improve Whirlpool's local environmental impact.
More From Whirlpool Corporation
Friday, December 11, 2020 - 8:00am
Thursday, December 10, 2020 - 12:25pm
Thursday, October 1, 2020 - 9:30am