Whirlpool Corporation, Dow, and Reynolds Consumer Products Collaborate to Manufacture and Donate Much-Needed Respirators Through WIN Health Labs, LLC
Whirlpool Corporation, Dow, and Reynolds Consumer Products Collaborate to Manufacture and Donate Much-Needed Respirators Through WIN Health Labs, LLC
The joint project is a protective piece of headgear and respirator system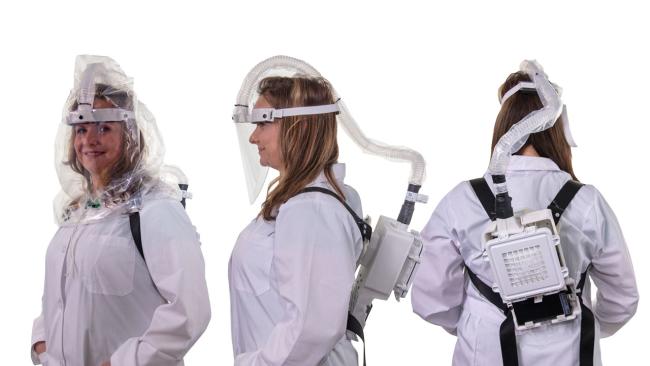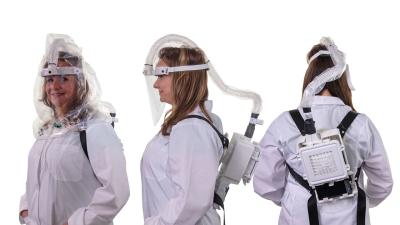 Thursday, May 14, 2020 - 9:00am
Whirlpool Corporation, Dow and Reynolds Consumer Products are pleased to announce a collaboration to provide much-needed respirators to the heroic men and women in healthcare who are working on the frontlines to combat the spread of COVID-19. The joint project is a protective piece of headgear and respirator system that will be manufactured and sold through WIN Health Labs, LLC, in addition to an initial donation to hospitals.
"We are using our supply of N95 masks and respirators at a rate 10 times higher than normal," said Loren B. Hamel, MD, president of Spectrum Health Lakeland in St. Joseph, Michigan, near Whirlpool Corporation's Global Headquarters. "These are some of the most critical medical supplies to help ensure the safety of frontline workers who are often in direct contact with patients infected with the virus."
The personal protective equipment (PPE) created by the joint team is a powered, air-purifying respirator, or PAPR, which takes the place of a traditional medical mask and visor and features a replaceable polyethylene hood. The clear hoods are both flexible and comfortable, and can quickly be replaced between patients.