Where Life-Changing Technology Meets Sustainability
Where Life-Changing Technology Meets Sustainability
Sustainability isn't just a buzzword — it's an integral part of everything we do.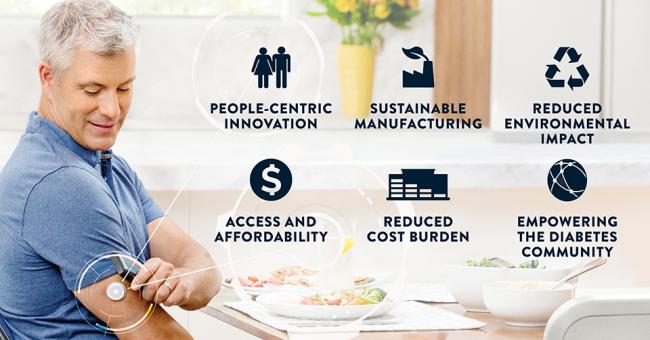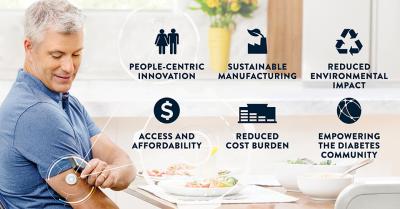 tweet me:
Sustainability, through the lens of a single product. Learn how Abbott's life-changing technology delivers economic, social and environmental impact – and see the company's global Sustainability Report abbo.tt/2PpMNyP
Thursday, August 30, 2018 - 7:20pm
NEWSROOM: Abbott
CONTENT: Blog
At Abbott, our goal is not just to help people live their best lives through life-changing technology – it's also to make this important work sustainable for the future.
For us, sustainability is about applying the power of our business to drive positive economic, social and environmental impact – making sure that the work we do helps people live healthier and better, both today and for generations to come. For a comprehensive look at our economic, social and environmental progress and performance, check out our newly published 2017 Global Sustainability Report.
But for a quick view of our sustainability work, look no further than our pioneering technologies, including the FreeStyle Libre® system. Most people don't think of a diabetes monitor when they think about sustainability – but at the intersection of technology and sustainability, you'll find the FreeStyle Libre system.
Click here to learn more about the many ways our work has a sustainable impact, through the lens of a single product.
Important Safety Info: abbo.tt/2vu3FvF 
More From Abbott
Friday, January 22, 2021 - 5:20pm
Tuesday, January 19, 2021 - 4:55pm
Tuesday, December 22, 2020 - 3:45am