WBCSD's Panorama Podcast | Sustainability at Microsoft: IT Innovation, the Future of Work and Moving From a Know-it-all Culture to a Learn-it-all Culture
WBCSD's Panorama Podcast | Sustainability at Microsoft: IT Innovation, the Future of Work and Moving From a Know-it-all Culture to a Learn-it-all Culture
tweet me:
Listen to the latest Panorama #Podcast from @WBCSD: #Sustainability at @Microsoft: #IT #Innovation, the Future of Work http://apple.co/2A3tgNz #SDGs
Multimedia from this Release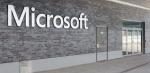 Thursday, March 15, 2018 - 8:35am
Where does sustainability fit in a diverse IT company like Microsoft? For a special edition of Panorama, WBCSD President and CEO Peter Bakker sits down with Toni Townes-Whitley, Corporate Vice-President for Industry at Microsoft, to discuss the increasing role of information technology in our lives, Microsoft's vision for the future of work and how business leaders can work to deliver the SDGs.
Don't miss an episode! Subscribe, rate and share WBCSD's new Panorama Podcast on iTunes. 
More From World Business Council for Sustainable Development (WBCSD)
Wednesday, March 6, 2019 - 3:30pm
Friday, May 11, 2018 - 8:50am
Tuesday, May 8, 2018 - 8:55am
Videos from World Business Council for Sustainable Development (WBCSD)